How to Build a Business Team
Wondering when it's time to grow your team? In this guide, we break down who you should consider adding to your business team.
Most of the time artists get into the music industry based on their passion for creating without understanding the complexity that comes with it. The key to knowing when to expand your business team is when you're having a hard time managing different aspects of your career, taking you away from focusing on the thing you do best — making music.
This is where a business team comes in.
Before you start thinking about growing your business team, make sure you've got your visual branding down. Read our article "An Artist's Guide to Building a Creative Team". 
Distributor 
A distributor will help you get your music out into streaming stores (Spotify, Apple Music, Amazon Music, YouTube Music, etc) and can provide you with administrative tools to make it easier for you to manage your career early on.
We always say, there's no shame in self-promotion…
At Amuse, you can release music straight from your phone through our app (how good is that). This means you can upload your audio file, and artwork, and fill in your release information — all from the palm of your hand! We believe artists should have full control over their careers. So you always keep 100% of your royalties and rights to your masters when you release through Amuse. 
Wondering why you should care about owning your masters? Read our guide "What Does It Mean to Own Your Masters".

Manager
Artist managers play an important role in their client's careers. With massive responsibility, a manager can make or break an artist's career. Think of it as the artist owning the business and the manager handling the way it operates. 
The tasks of a manager can really vary depending on the artist's needs and what stage of their career they're at.
A manager can help with:
Artist development

Recording/Label deals

Publishing

Touring

Sales (revenue development, finding other revenue sources like merchandising)

Relationship building

Expanding team (finding a label, publicist, managing artist budget)

Press opportunities 

Radio promotion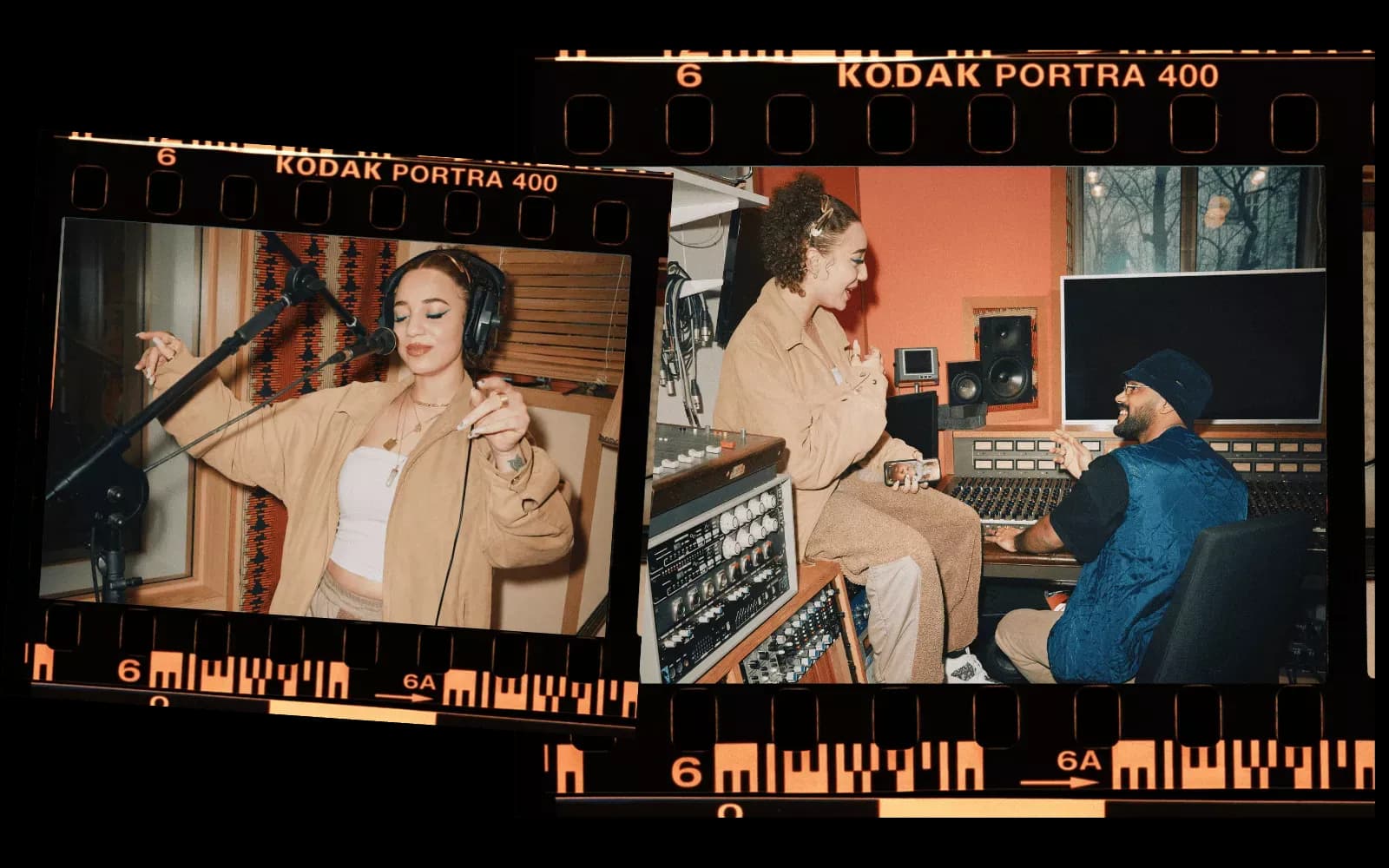 A good manager has an exceptional understanding of the entertainment business and can wear many hats. They should be organized, creative, sensitive to personal and professional relationships, and have a strong network within the music industry.
Why do you need a manager?
Defining your goals and vision for the future of your career

Owning your schedule and keeping you accountable

Assembling and leading the rest of your team, based on your needs

Building partnerships and developing your personal brand like a business

Making sure you're staying on top of your health and well-being ()
How do you connect with a manager?
There are several ways to connect with a manager. They might see you perform live at a booking you've secured, come across your music on Spotify, see a video of you singing an acoustic version of your song on social media, and from that — get in touch with you.
If you feel you're at a point where your career is taking off and you would like to connect with a manager of your choosing, look up artists that you respect. Who manages them? Look into them and reach out over email. Send them your demo, one sheet, and give them a short introduction that paints them a picture of what kind of artist you are.
We asked Nashville-based Yot Club's manager what he looks for in an artist before reaching out to work with them.
"It's hard to manage an artist that does not have a vision for themselves. We do our job best when we can be an equal partner in the execution of our artist's desired path forward. Every artist we work with is a different shape and size, but the common theme we look for at Alternate Side is a hunger to connect with a diverse audience while staying fiercely independent in as many ways as possible."


-Zack Zarrillo, Alternate Side
Lawyer
Lawyers act as a third party when you're met with a contract to offer advice, negotiate the details, and read the fine print. When you're presented with a contract, you should always try to have a lawyer present.
The music business is unlike, for example, the car sales business, where it's easy to identify how much a transaction should cost. When it comes to an artist who is early on in their career, it's far more difficult to set an appropriate value since they might have a really successful career or lose momentum. It's hard to predict, but it's very possible (and common) to give up one's rights for way too little money when you're met with that first big contract. 
The music business is primarily a rights business, with written agreements being legally expected based on copyright law for there to be a transfer or assignment of rights. 
This is where an entertainment lawyer can step in, to make sure you don't sign a contract that will come back to haunt you further on in your music career.
An entertainment lawyer can help with:
Reviewing language in contracts and editing it as needed

Making sure the deal is balanced (e.g. when a label approaches you, booking a tour, brand deals, etc)

Differentiating between what is generous, standard, and unfair

Managing the process and communications to not damage relationships

Advising how to structure a deal and how to close it
How do I connect with an entertainment lawyer? Usually, your manager will have the necessary connections to add a lawyer to your team when it's needed. But if you're presented with a contract and you don't have a manager yet, check in with your current network if they have any connections, or do a quick google search to find a lawyer based in your city.
Publicist
Publicists generally lead print and online press for artists. They can help artists with building a compelling "big picture" narrative while protecting them from situations where their image could be tarnished. 
Publicists are experts in marketing, helping artists strategically communicate their brand and voice to the public. A great publicist should understand your fanbase and strategize to help you gain further exposure while offering an informed perspective.
A publicist can help you with: 
Building a compelling narrative that aligns with an artist's brand

Generating interest in upcoming events and music releases

Creating excitement around you for fans and the music industry

Make sure your tour or release gets the recognition it deserves
When am I ready for a publicist?
Content is key when working with a publicist. To do their job effectively they need material to work with. Determine if you have something to publicize by laying a solid foundation. When you have built your personal brand including great press photos, a great bio, a strong social media presence, and a solid track record of releases — you're ready for a publicist. They will help you take your release, music video, tour, and brand to new heights.
How do I connect with a publicist?
Usually, your manager will have the right connections to set you up with a publicist when it's the right time in your career. But if your manager is your best friend for example and you're on the come-up together with no direct relationship to a publicist, try tapping into your artist friend's networks or do a Google search for "music publicist services" in your city.
Tip(): Focus on building your brand with a unique story and you will attract the right publicist who really believes in you and the music you make.

Booking Agent
In short, a booking agent is responsible for booking an artist or band for gigs, concerts, tours, radio, live TV performances, and the list goes on. A booking agent's main role is to secure live bookings for an artist or band, helping to put them in front of their current fans and ultimately reach a wider audience.
A great booking agent should have a broad network of contacts within live entertainment and have a feeling of which artists are a good fit for different live venues. They should have a deep understanding of the reality of touring and what to expect from various audiences.
When am I ready for a booking agent?
Much like publicists, booking agents will only work with you when you show an overall professional output. This includes having an established brand, a strong social media presence, and a killer live set. You first need to build a strong foundation for your business team so they have something to work with to help you build beyond that! 
How do I connect with a booking agent?
If you're making an impact with your music, branding, and online presence — a booking agent will likely find you in due time. If you have a well-connected manager and publicist, they might have a direct relationship with a booking agent. You could do a search online, find a booking agent, send your demo, and one sheet, and invite them to a live gig you're playing. But chances are their inbox is flooded with emails from both artists and current clients, so the success rate of this might not be so high. 
Again, we recommend that you build a strong foundation by focusing on your craft, marketing yourself online, and expanding your network of creatives. With this approach, a booking agent will find you through a trusted colleague or online, giving them the incentive to reach out.
A booking agent can help you with:
Booking gigs, concerts, or adding you to a festival lineup

Negotiating terms of contracts for live performances and other bookings

Creating a buzz for upcoming performances
Tip(): Playing live often works wonders when trying to get in touch with a booking agent. If an artist has already built a devoted live audience and has an impressive stage presence, a booking agent is more likely to work with them since the process of pitching for other performance opportunities then becomes much easier. 
Remember to get footage from your live shows to use for socials, and to share your performance style and stage presence online. A booking agent might scroll through your Instagram feed after seeing your live gig to determine if they should reach out to work with you.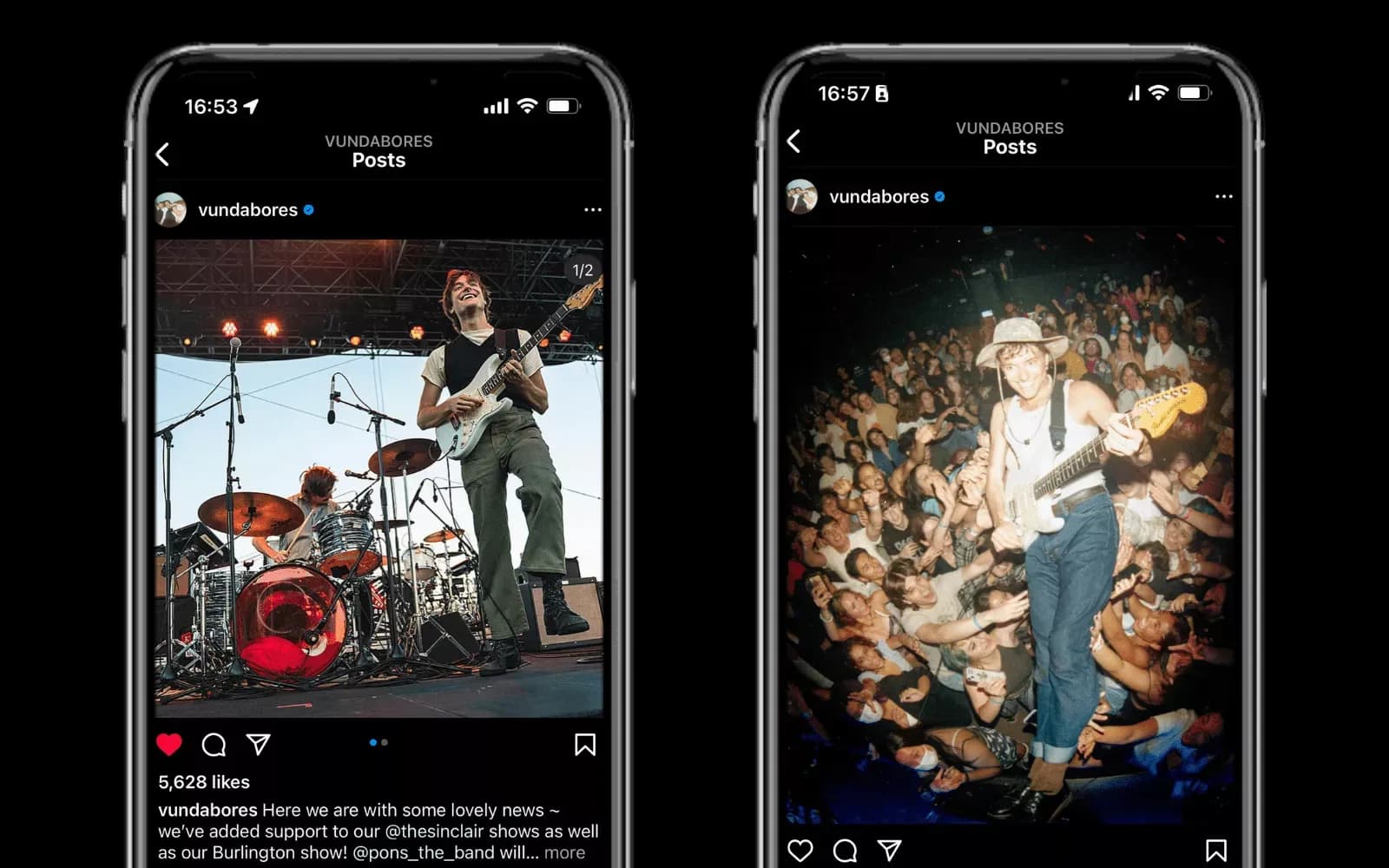 Now that you know how to build your business team, here's a reminder of what a huge advantage of growing and maintaining a strong network is. If you're friends with other artists, you could collaborate with them on tour or host events together that attract other creatives. Relationships are really key in the music space, whatever your role is. If you want to grow, you have to network.
Find out where other creatives hang out in your city, attend live events and of course, connect on social media. You never know where you might form new rewarding connections. Nurture your new connections. Reply to emails, don't show up late to calls or meetings, and always follow up with those that are interested in you.