How To Promote Music On Youtube Shorts
How to Promote Music on Youtube Shorts
Everything you need to know about YouTube's short-form video feature.
We're living in a short-form video age with TikTok setting the pace for other social platforms like Instagram Reels and now enter, YouTube Shorts. YouTube recently launched a new feature called Shorts that allows you to express yourself in 15 seconds or less through short-form video. The idea is to keep it short (no pun intended), but you can shoot up to 60 seconds in length directly from your mobile phone.
The new feature is designed to "create a playground of creativity" where YouTube gives creators "the raw materials to produce great videos," with a multi-segment camera to string multiple video clips together, speed controls, a timer and countdown, plus a captioning tool. 
Just like TikTok, you can swipe through a feed of short videos curated just for you by YouTube's algorithm (similar to TikTok's "For You" page), subscribe to your favorite creators, and explore different hashtags and sounds. You can also remix other videos' audio tracks, just like TikTok. 
Shorts lives on a carousel on the home tab of the mobile YouTube app.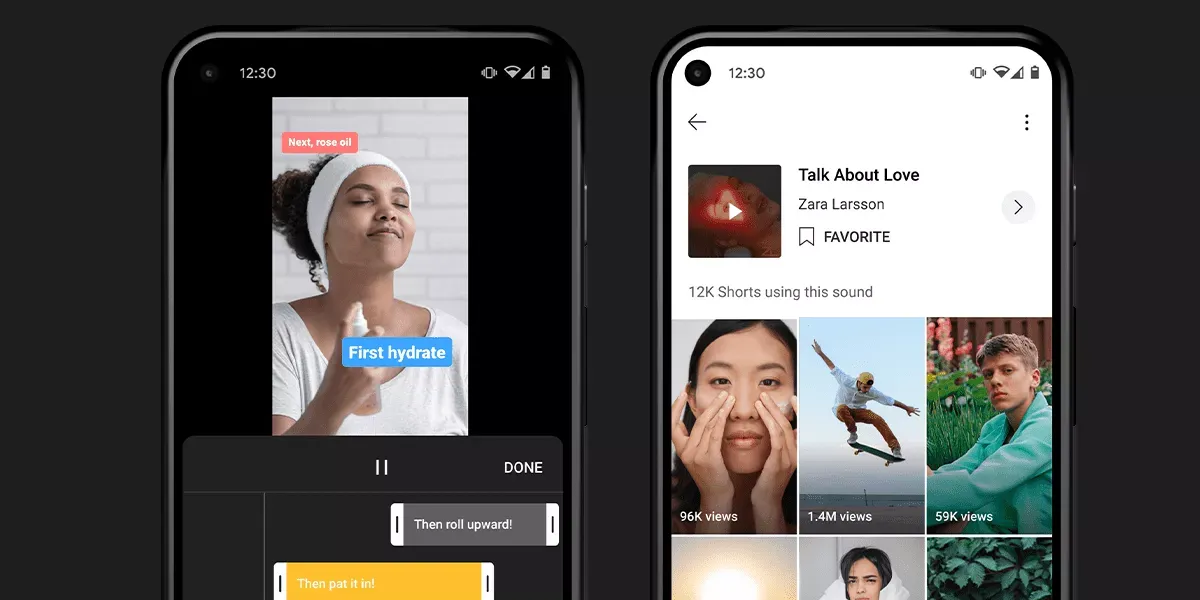 How to get your music on Shorts
Sign up with Amuse to distribute your tracks to YouTube Music for free.
Creative features of Shorts
The core of the short-term video is content creation. Here are the stand-out features of YouTube Shorts:
Text addition feature after recording a Short, and use Timeline to control when it appears and disappears.

Music from a large library (that will continue to grow)

Timer and countdown to easily record, hands-free.

Speed controls that give you the flexibility and freedom to be creative with your performance.
How you can use Shorts to promote your music 
Over the coming months, Shorts will roll out the ability to use audio from billions of videos across YouTube, unlocking new ways to create content — like reacting to another artist's new music video, adding your own spin to another artist's track, or adding your own vibe to a viral dance trend. 
To use audio from another video on YouTube, just tap the "create" button right from the video to make your own Short with that audio. As a creator, you will be in full control of your content and can opt-out if you don't want others to remix your videos.
Ideas for promoting your music on Shorts: 
Collaborate with a YouTube creator and get your song used as a soundtrack on their Shorts video.

Collaborate with professional dancers on YouTube to start a dance challenge using your song as the soundtrack.

Create a fan-generated content campaign: ask your fans to record a video of themselves doing something with your YouTube video audio looped over the top. Incentive your fans by offering up a prize for the best videos, like a backstage meet and greet, gig tickets (post covid), or signed merch.
Ready to get started promoting your artist project on Shorts? Start by spending time browsing through Shorts to get a feel for how other artists and creators are using the new feature. 
Don't worry fam, we'll follow up with a deep dive into Youtube Shorts to give you more in-depth tips on making the most of the feature to grow your channel and fanbase.
Want more ideas for getting your music out there? Check out our guide "Top Five Tips on Promoting Your Music".