Amuse Presents Alone Together A Collaborative Album Breaking The Boundaries Of Self Isolation
Amuse presents 'Alone Together: a Collaborative Album Breaking the Boundaries of Self-Isolation
We caught up with the artists behind the project to talk about the record, the collab process, and the future of independent music in a post-pandemic era.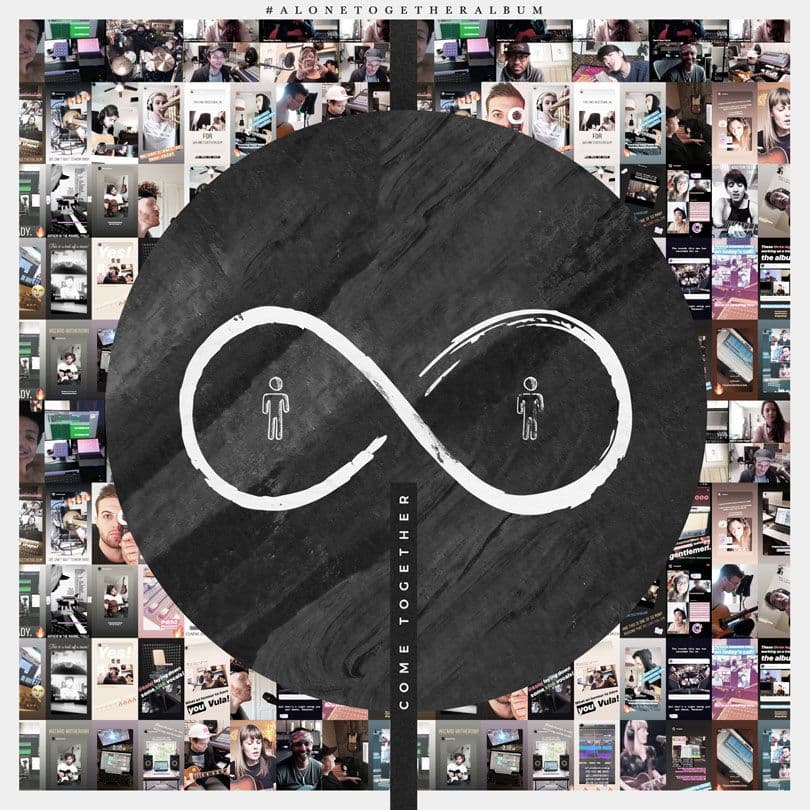 'Alone Together' was initiated just a few weeks ago by London-based musician, writer and mix engineer Adam Lee and LA-based singer-songwriter Jessica Louise, and leads with an inspiring cover of The Beatles' classic 'Come Together' as well as 13 completely new, original songs.
The record has been created collaboratively in teams over the past three weeks from the homes of an impressive list of talent from across the world, including musicians like UK based Zack Knight and Daley, New Zealander Emily Browning and producer and keyboardist Anomalie from Montreal, along with Victoria Canal, Nikki Flores, and David Ryan Harris from the U.S.
Collaborating together to create an album of music to document this unique point in history, 'Alone Together' is released in collaboration with Amuse, with our team providing free subscriptions to our upgraded Amuse Pro tier to the artists participating in the project, helping facilitate the album making process with tools like automatic royalty splits and team accounts.
We caught up with Adam Lee and Jessica Louise to find out more about the project and the future of independent music in the post-pandemic era.
How did you come up with all of this?
It honestly started with a PayPal note. Adam was doing a mix for me in exchange for me letting him stay in my living room on his most recent visit to LA to go to NAMM. I ended up paying him his full rate and I had attached a note saying "I knew you wouldn't have accepted this payment if I had told you about it before, but please accept it now. I have it that this exchange will bring the both of us great fortune." 
And immediately after receiving the note, he called me and said "let's make an album" and I said "OK!". So here we are now with a project that has over 40 artists and 14 songs, in total! I still can't believe it.
Tell us about the collab process - how did you coordinate the artists? 
Jessica: We realized shortly after bringing everyone together that what we were doing was something that had never been done before. We had artists creating teams with people they had met for the very first time over Zoom and FaceTime! It was remarkable and still blows my mind. 
Adam: Artists did everything from building entire backing tracks for people to write to, through to building entire tracks - including harmonic arrangements - out of WhatsApp voice notes! I think, perhaps, this was the beauty of the project, for me. To see how creative people were about working together. 
Why did you choose 'Come Together' by The Beatles as the main track? 
Jessica: This idea came from the genius mind of Juan Ariza. He approached Adam with this idea and I remember thinking, "can we do that?" and Adam saying "Juan's got it," and then we were all on board. I love the song "Come Together" because it speaks directly to the mission of this project which is to encourage and inspire unity, community, creativity and staying at home during uncertain times. 
Adam: He threw together the most incredibly inventive arrangement in just one day, and by the following day, we had a track to send to artists. Over hours of calls, we mapped out the song, assigned artists to particular lines, verses and time stamps, and I began the mission of contacting each individual - with a tailored text message - outlining exactly what we required from them, together with a landscape phone video to collate and edit together into a music video - picked up generously by my talented friend, Eastwood Allen. The 394-track behemoth of a Logic session he handed to mix engineer Jon Rezin was truly a work of art.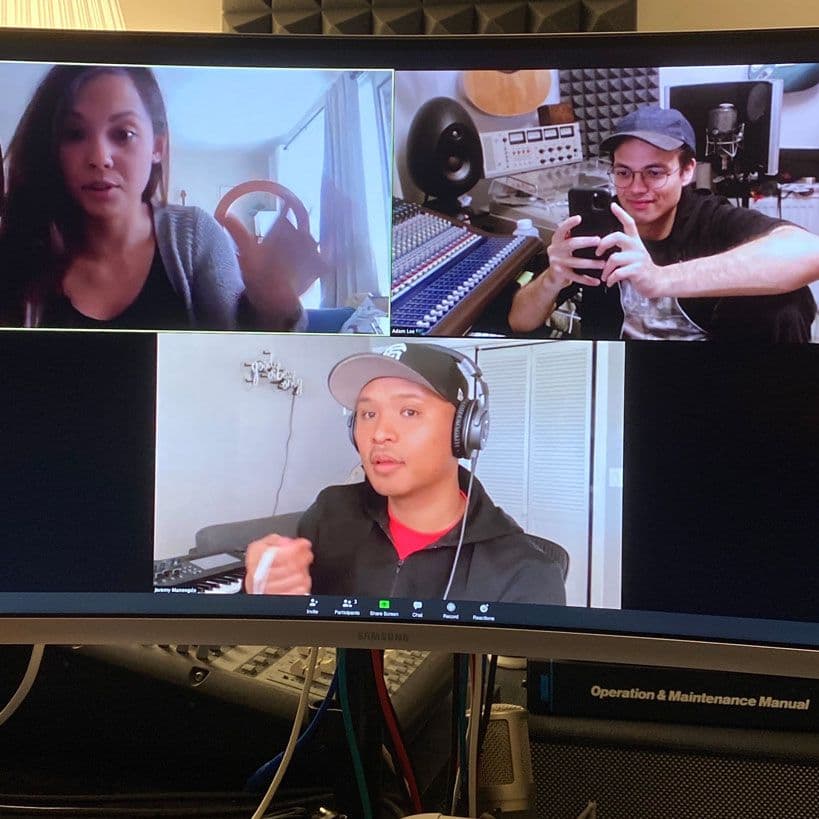 What do you think this crisis means for the future of independent music, do you think that independent artists actually have more power now? 
Jessica: I think the crisis has shifted the entire music industry, honestly. Ever since the inception of streaming platforms and distribution channels like Amuse, independent artists have had every tool that they needed to succeed. I think the difference is the focus. People are looking to artists and musicians more than ever now, to give them a sense of comfort, joy, entertainment, community and freedom. With the ability to put up a song and have people stream it from anywhere in the world at any time, the power is definitely in the hands of the independent artist who takes advantage of this opportunity. 
How do you think the pandemic has changed the future of music production? Do you think home studios will be here to stay? 
Adam: The pandemic, for me, was a reminder that investing in a home setup was possibly the best creative decision I ever made. I just needed the time to be locked away and make the most of it - something that the directive of Alone Together preaches from its core.
What's your favourite Amuse Pro feature and how has it helped you?
Jessica: My favorite Amuse Pro feature is definitely the Team feature. I love how Amuse Pro handles all of the data tracking and then lists everything out to each member on the team. It's so transparent and makes everything so much easier! 
Adam: For me, having full, accurate control over royalty splits, is a great asset to projects like this one, where precise divisions between artists and our chosen charity are so necessary. This is a great platform, and a great chance for us to focus on the music, while Amuse focuses on getting it to our audience.
'Alone Together' is released on Friday May 1 via Amuse. Click here for a pre-save that saves the track to your collection as soon as it drops!
Ready to go pro? Amuse Pro is the set of tools that helps you unlock the next level of your independent music career. Get access to fast lane releases, add team members with royalty splits and put your music on Instagram and TikTok. Sign up for Amuse Pro here.