Best Daws For Beginners In 2023
Best DAWs for Beginners in 2023
Ready to start producing music? Here's our breakdown of the best five DAWs for beginners to start their music journey.
Written by Evie Bloom, amuse
The music industry has changed a lot in just the last couple of years and will continue to evolve. This means that there are a number of important things for new artists to consider before dropping their first single, EP, or Album.
When starting your production journey, it can feel confusing when choosing what DAW to use to create your first hit. Some producers might prefer a more linear approach to making music, while others want to envision a completed track or get lost in the flow of creating. There are several DAWs out there, each offering different workflows, features, and tools. 
What is a DAW?
The digital audio workstation (DAW) is, in modern music production, a producer's or engineer's drawing canvas. It's a core software platform that holds sounds, instruments, and other tools you need for recording music.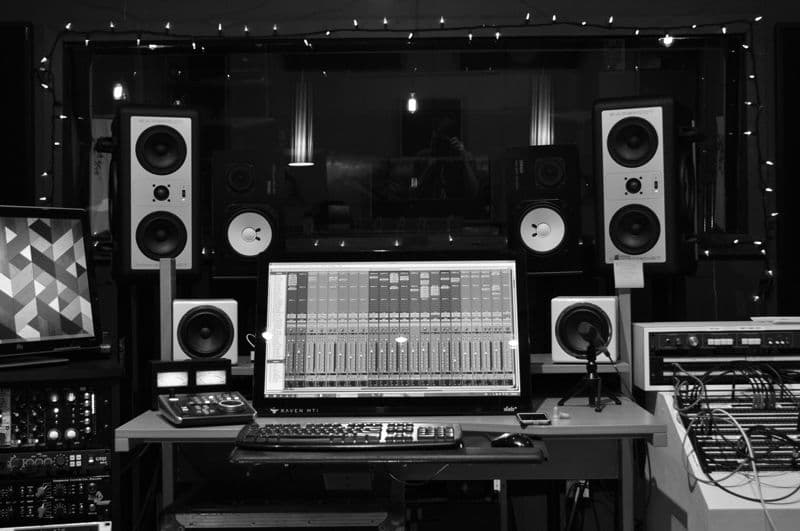 Types of DAWS
There are mainly two types of DAWs: traditional and loop-based.
Traditional DAWs are designed for recording and editing audio and MIDI tracks in a linear fashion, making them suitable for producers who focus on live instruments, vocals, and traditional music genres such as rock, pop, and jazz. Examples of traditional DAWs include Pro Tools and Logic Pro.

Loop-basedDAWs are geared towards electronic dance music (EDM) producers and those who work with pre-recorded loops and samples. These DAWs allow users to quickly and easily create tracks by manipulating and arranging pre-existing loops and sounds. Examples of loop-based DAWs include Ableton Live and FL Studio.
Whichever DAW you choose to work with, it should depend on your production goals. Ask yourself what genre of music you want to make. Traditional DAWs are better suited for recording live instruments and vocals, while loop-based DAWs are fitting for electronic music production when working with sample packs and other re-recorded sounds and loops.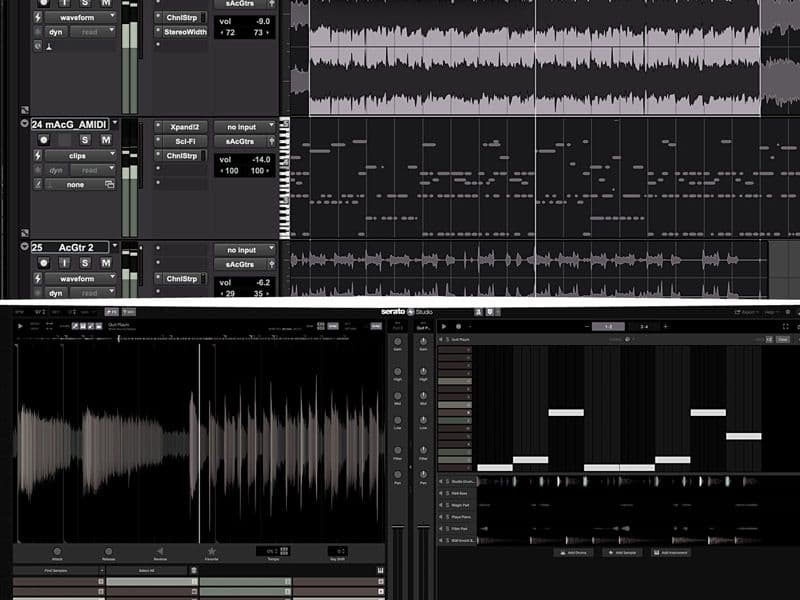 Which DAW should you use?
When you're just starting out, choosing the right DAW can feel complex. With several different options out there, it's very easy to get lost in the features, functions, and varied capabilities. 
To help you find your best fit, we asked Ryan Celsius, artist, YouTuber, music curator, and A&R at amuse, for his take on the best DAWs for producers starting their music careers.
Pro Tools
Pro Tools is perfect for beginners and advanced producers. It's a simple interface, making it easy to navigate and putting its powerful features to use. It's commonly used in the music industry as the go-to tool for recording studios.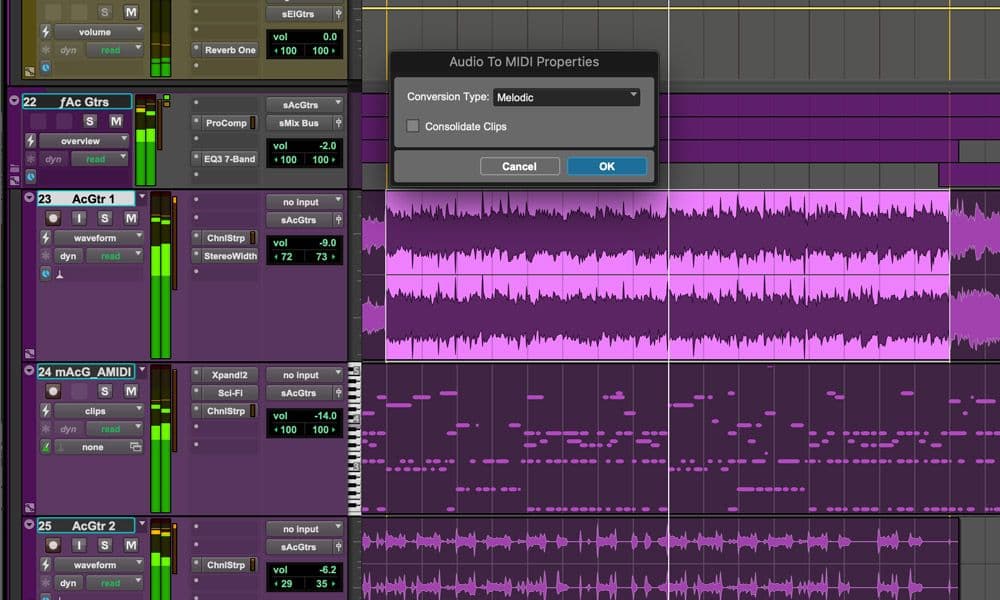 Ryan's take: One of the oldest and most trusted DAWs all around, many producers from the late 90s and early 2000s got their start using Pro Tools as well as many mix engineers and sound designers. It is a bit more robust than other DAWs typically recommended for beginners, however, this is balanced out with a long-standing community and resources available for producers just starting out.
Pro Tools is a good choice for beginners who are looking to also do a good bit of voice recording and mixing as well as production.
Fruity Loops (FL Studio)
Fruity Loops, known as FL Studio, is another beginner-friendly DAW that has been around for more than two decades. It's a great fit for those that want to create beats, loops, and electronic music. It offers a user-friendly interface with a range of virtual instruments, plugins, and powerful automation features making it a versatile and easy-to-use tool for all types of music production.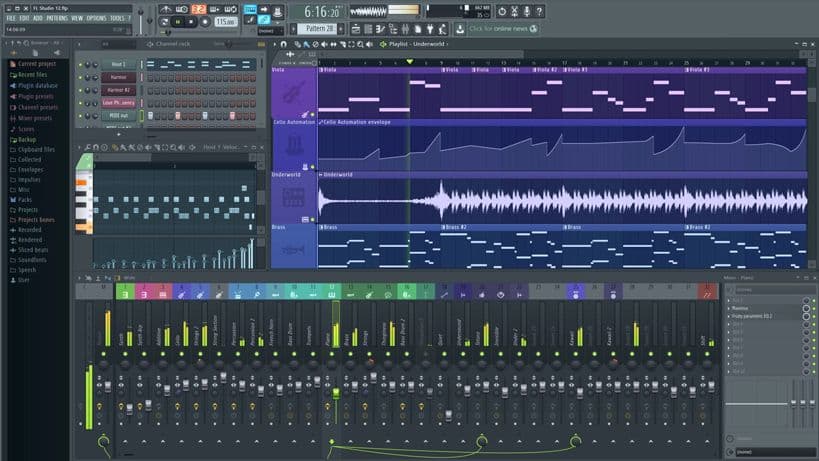 Ryan's take: FL has a very streamlined interface that is really focused on getting into the sequencing and production of the music. Making it a bit easier for beginners to not get overwhelmed by all of the options. But the best aspect of FL in my opinion is how well it deals with MIDI, plugins, and overall mixing(voice, effects, etc.). Setting up a midi keyboard or other controllers is clean and straightforward; the same with most plugins. While the interface is a bit more stripped down, there isn't a huge drop in functionality, especially when it comes to mixing.
There are a ton of options for beginners to explore and work their way through as well as incredible support content to fill in any confusion.  
Logic Pro
Logic Pro is a DAW developed by Apple. It has powerful mixing and editing features making it a great choice for beginner producers. Logic has a range of virtual instruments, effects, and plugins, allowing producers to create a wide range of music styles.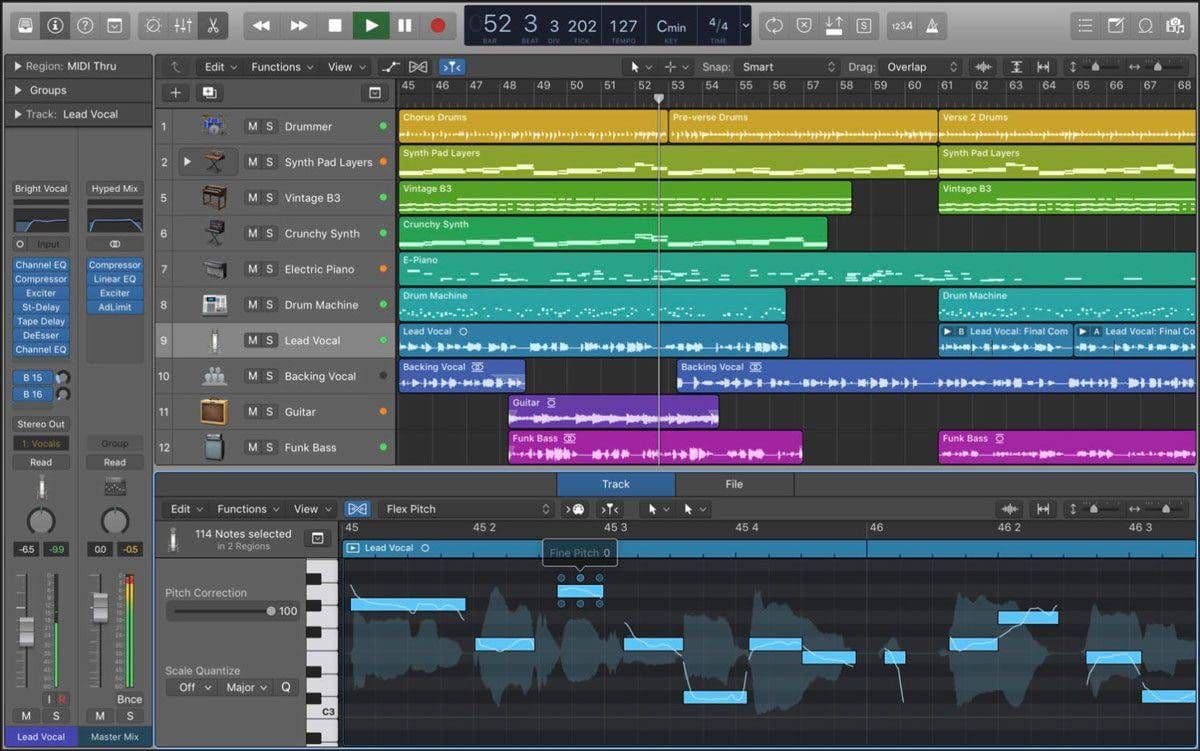 Ryan's take: Logic is great for artists doing live vocal mixing and simplifies a bit of that workflow. For me, Logic Pro is most similar to Pro Tools in terms of overall ease of use and learning curve for beginners. 
Ableton Live
Ableton Live is a popular DAW among beginners and experienced producers. With its user-friendly interface and comprehensive session view, producers can easily experiment with loops and sounds. It offers a live performance feature as well, where you can design your own unique combinations of instruments and effects. Ableton Live offers unique features like warping, MIDI keyboard support, and special effects that make it a powerful and versatile tool for beginners and pros.
Ryan's take: Ableton is one of the most accessible DAWs because while it is not as streamlined for instrumental production as Fruity Loops, it excels with its live vocal recording and superior use of effects chains. 
Serato Studio
Serato Studio is great for making beats with a range of features including time-stretching, key-shifting, and auto-chopping, which makes it easy to create tracks quickly. It's also a great tool for DJs who are looking to expand their skills.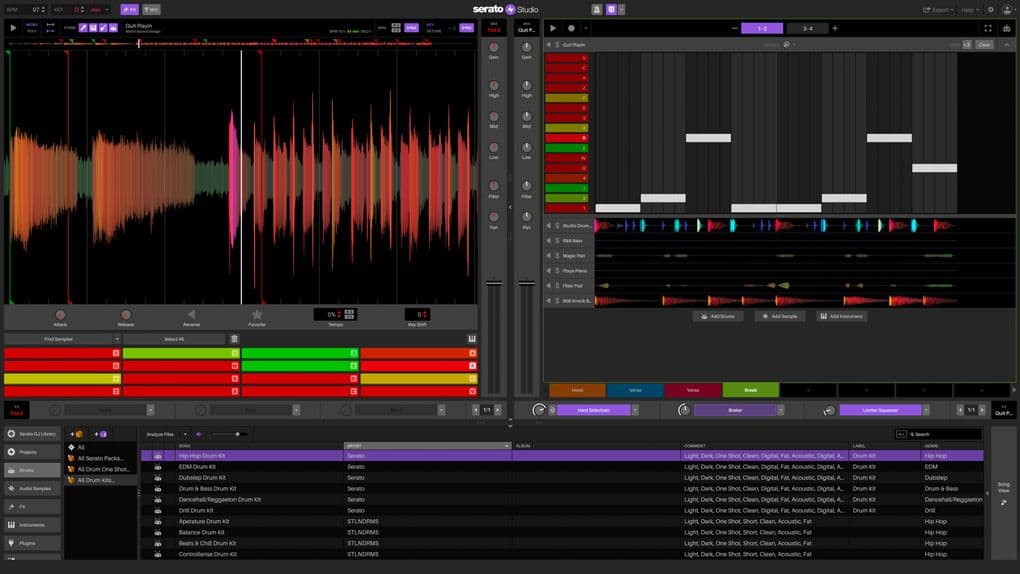 Ryan's take: Serato Studio has a very streamlined approach to quickly making quality original productions and remixes. One of its strong suits is its automated Stems feature which is helpful for stripping vocals or bass lines from pre-existing tracks to create remixes. Another remix-focused feature for beginners is its Sample automation which allows for quick midi mapping of many portions of a track to be sampled.
These features really speed up the time for producers and DJs looking to make quality remixes and sound edits quickly.  
For more music career advice and tips, check out our blog and stay updated on everything Amuse by following our Instagram.