How To Get Verified On Social Media Part 2
How to Get Verified on YouTube, Twitter, & TikTok
Trying to get that blue check on your social media accounts? Here's our guide to getting verified.
Popular and notable accounts across YouTube, Twitter, and Tiktok, all have one thing in common: a coveted blue checkmark beside their name. While you may think verification is a sign of status, it (more importantly) gives your account an added stamp of approval. Being verified can help build your credibility, increase exposure and determine the real you from any impersonators.
If you missed our breakdown of Instagram and Facebook verification, read it here. Today we're breaking down the verification process on YouTube, Twitter, and TikTok.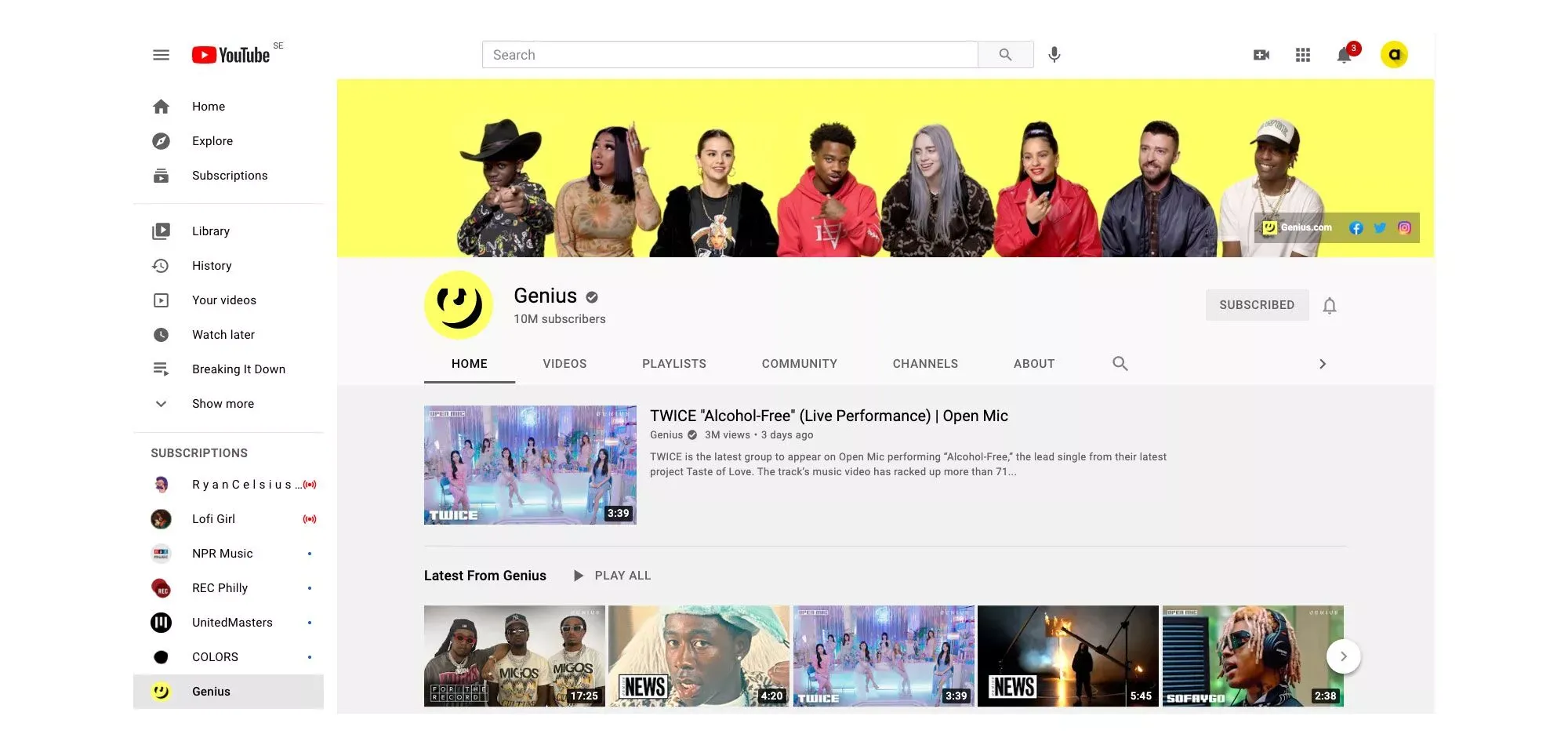 YouTube 
To get your channel verified on YouTube, there is one big criteria that you first need to check off. Get 100,000 subscribers or more. After you have that, you will be eligible to submit a verification request. During the review process YouTube will check to see if your channel is:
Authentic: Your channel must represent the real creator, brand, or entity of the content being posted. YouTube will check different factors to help verify your identity, for example, the age of your channel. They may reach out and ask for more information or additional documentation.

Complete: Your channel must be set to public. Make sure it has a channel banner, description, profile picture, and content, all active on YouTube.
Basically, get to 100,000 subscribers on your channel and make sure your channel is authentic and complete. YouTube is very straightforward with how you get that blue checkmark and it requires hard work to really grow your YouTube channel. 
In an upcoming article we will cover everything you need to know about growing your YouTube channel in 2021, so stay tuned by following our Instagram for any updates. 
Twitter
The blue verification badge on Twitter, lets people know on the platform that your account is authentic, notable and active.
You can submit your profile for verification by:
Click on the (…) icon.

Go to your Settings and Privacy.

Go to Your Account and scroll to Account Information and tap Verification Request.

Tap Start Request.

Submit your request and Twitter will get back to you with their decision. 
The process can take from a couple of days to weeks, depending on the volume of applications that Twitter has received at that particular time. So be patient (). They'll contact you when the have reviewed your request. 
To increase your chances of being approved, make sure your profile is authentic
To encourage trust between users on Twitter they will ask you to verify your identity. This is to ensure that you are who your profile reflects. You will be able to choose to verify yourself by the following methods:
Official website: Provide a link to your official website and your Twitter account.

ID verification: Provide a photo of an official government identification. Example: drivers license or passport.

Official email address: Provide an official email address with a domain relevant to the notability category that you choose. 
Notable: Your profile must represent or be associated with a prominently recognized individual or brand. You will be able to choose which notable niche or criteria you fit into (listed below) and they will make a decision based on this.  
Government.

Companies, brands, and organizations. 

News organizations and journalists. 

Entertainment.

Sports and gaming.

Activists, organizers, and other influential individuals.
Active: Your account must be active, meaning: 
Complete: You must have a profile name, and a profile image.

Active use: You must be logged into the account in the last six months. 

Security: The account must have a confirmed email address or phone number. 

Twitter rules: The account must not have had a 12-hour or 7-day lockout for violating the Twitter Rules in the past 12 months.
Make sure you have established a strong brand, know your niche and stay active on Twitter to heighten your chances of being verified.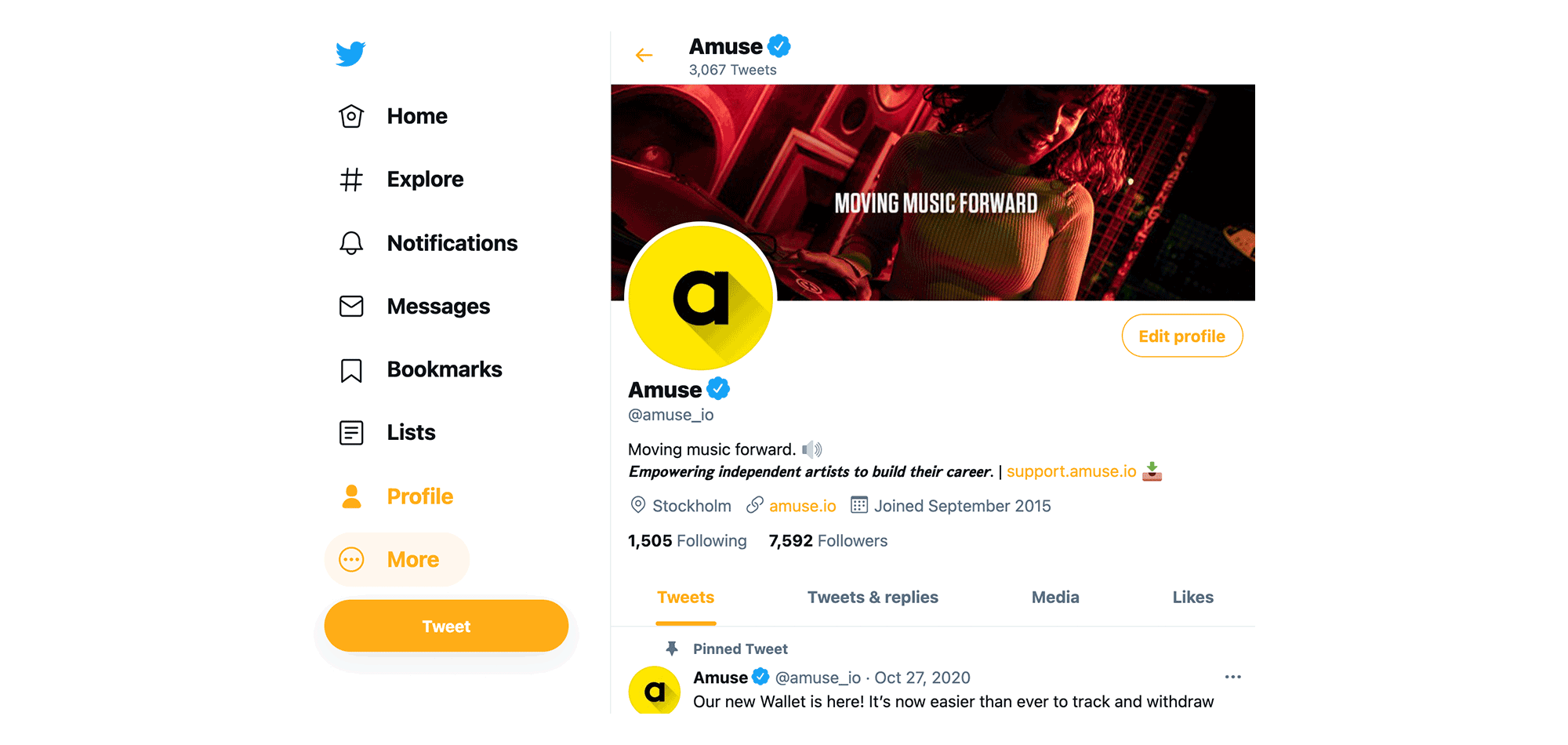 Photo: Amuse
TikTok 
Having that verification symbol beside your name on TikTok lets other users of the platform know that you are the real deal, confirmed by TikTok themselves. 
But when it comes to TikTok, unlike YouTube, for example, there is no set amount of followers you need to have to be considered for verification. There is also no request process on TikTok, meaning that you will only be able to get your profile verified by meeting the guidelines below: 
Authenticity: Don't copy what other accounts are doing, be you and make sure your content reflects your chosen niche(s). Tell your story.
Uniqueness: Prove that your content is unique as opposed to the other (billions of) users on the platform. 
Activity: Post regularly. Produce engaging content and interact with your community through likes, comments, shares, collaborations, and challenges. 
Follow their rules: (Important). Make sure you follow TikTok's Community Guidelines and Terms of Use, always. This means no nudity, bullying, or hate speech. 
So be authentic, and post unique content regularly. There is no for sure way to get a badge on TikTok, but meeting the above criteria will definitely stack the odds in your favor.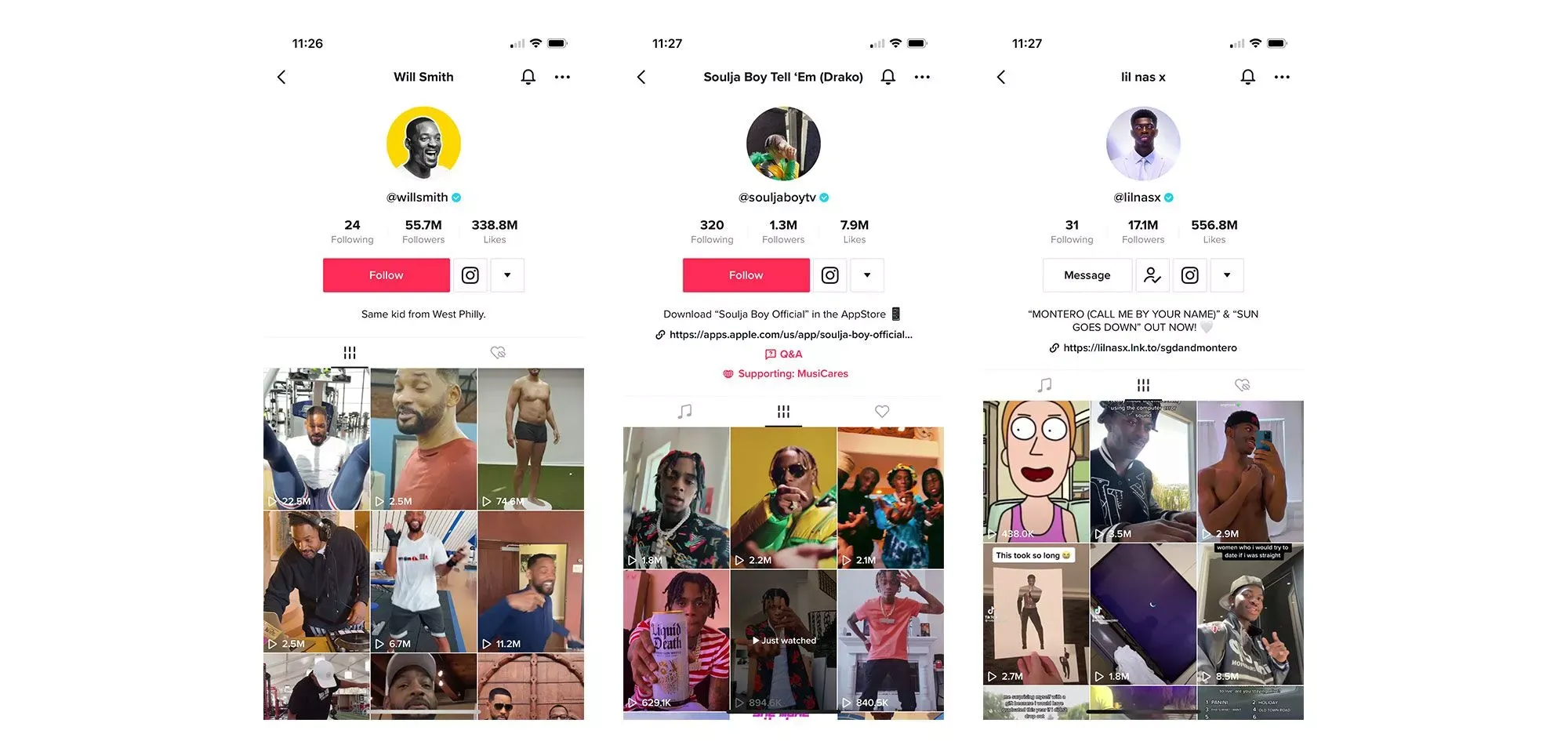 Verified Tip: To make your chances of being verified by the powers of TikTok, here are some ways to put your best foot forward:
Be consistent: Posting consistently is the secret to success on this platform. Top creators post at least once per day. Stay consistent. Post regularly using hashtags, and challenges, collaborate with other smaller or bigger creators, and be creative! 

Keep your audience engaged: Don't post and ghost. Engage with your followers in the comments or on their pages. Find inspirational pages in your niche, follow them and engage with potential new followers there. 

Go viral: Going viral can mean a huge jump in your following and exponentially increase your chances of being verified. Going viral means, thousands of likes, shares, and new followers - landing you a spot on the FYP (For You Page), signaling to TikTok that you're a creator to watch on the platform.

Grow your following: Grow your community. Right now TikTok is the best platform to grow your followers massively within just one year (if you put the time in). Using strategic hashtags and trending sounds will help you set your tone on the platform. Here is a helpful app "TrendTok" for tracking trending sounds on TikTok that many big creators use to jump on trends quickly.

Get featured in the media: Being featured in a major publication or notably in the media is a great way to strengthen your authority, and authenticity and establish your account apart from others in your niche. It could be as simple as a podcast interview, YouTube clip, or a magazine.

Request verification on other platforms: Getting a blue checkmark on another social media platform can make the verification process on TikTok very smooth. If you have acquired verification on Instagram, Facebook, YouTube, or Twitter already -- you have proof that you deserve verification.
There's a lot to take into account for TikTok and if you're just starting out, don't worry.
Focus first on building your page, pick your niche(s), post regularly, jump on trends, engage with your followers, follow similar accounts and start leaving your footprint on the platform before stressing too much about getting that blue tick beside your name.