How To Make A Music Video On A Diy Budget
How to Make a Music Video On a Budget
Ready to make a stand-out music video but you're short on cash? Here are our top tips for making a music video on a budget.
With short-form videos taking the social media world by storm, some were speculating that music videos would soon be a thing of the past. In actual fact, making and releasing an engaging music video is still (in 2022) one of the best ways to promote your music online. Music videos are the way to share your music coupled with showing off your aesthetic as an artist and giving your fans an emotional connection to your music through visual storytelling.
We caught up with producer and singer-songwriter, Moses Mosima, to get his tips for artists who want to start recording and creating their own music videos.
Listen to Moses Mosima here.
The budget really doesn't matter anymore. Some of the most successful music videos in the past couple of years have been DIY-style videos with a low budget with a sharp sense of culture and concept.
Develop an Interesting Concept 
If you want to create a music video that will send your track viral, start by developing an interesting concept. Create a vision board of the aesthetic you want to achieve. What outfits best bring out your brand as an artist? What props will help you tell your story? Explore ideas and themes around your lyrics or the motivation behind writing the track — this should help prompt some visual inspiration. Look at your other visual assets (like social media, cover art, merch) and try to keep a cohesive and identifiable theme throughout your music video.
Once you've landed your visual aesthetic, the next part of the creative process is developing the narrative and sketching out a storyboard to visualize how you will shoot the video.
Decide on a Narrative 
First off, ask yourself what story you want your music video to tell to someone who may have never come across your work before. Essentially you're marketing your brand and personality as an artist, so you want to make sure that your concept reflects your image. Focus less on trying to make something to please the general public, but instead, come up with a narrative or theme that really captures who you are and what makes you and your music unique. Look back at memorable experiences in your career or personal life (relationships, travel, lyrics, cultural events, etc) that could help you plot a great narrative, or look for inspiration from other artists you admire. 
Here are some quick tips to help you brainstorm ideas for your narrative:
Listen to the lyrics of your song (several times):
Is there a message behind your song's lyrics? Is there a theme or story throughout the track that can be visually experienced?
Get inspired by other artists:
Watch other artists' music videos to get those ideas rolling in. It doesn't have to stop at other music videos, you can get inspiration from movies, and tv shows as well. Inspiration is everywhere if you're open to it.
Put together a mood board:
A mood board is a stage between idea and visualization. It communicates the general idea and overall aesthetic of your concept. Extra tip: use Pinterest to find inspiration, print out images to make a physical mood board, or make a digital one that you can reference
Remember to own the DIY production and focus on making it yours:
Focus on the script, storytelling, and visuals, and create something unique that reflects your artistic identity.
Create a Storyboard 
Before you start thinking about shooting your music video: get organized and draw out a storyboard. This is a great way for you to, through a series of sketches, visualize what will happen sequentially in the video. It helps you draw out the story, pulling the music video from your mind onto paper. You can assign the story into different scenes, and break down each scene shot by shot. Use a numbering system for your scenes, so each scene is 1, 2, 3, and so on while each individual shot is alphabetical A, B, C . (For example, the second shot of scene two would be referred to as 2B). Staying organized is key, so make sure you have a system of labeling the storyboard sketches that makes sense to you.
Pro Tip: Break down the lyrics and assign them to each scene. Even if your music video isn't going to be focused on the lyrics of your song, it's helpful to use them as cue points for the timing of each scene.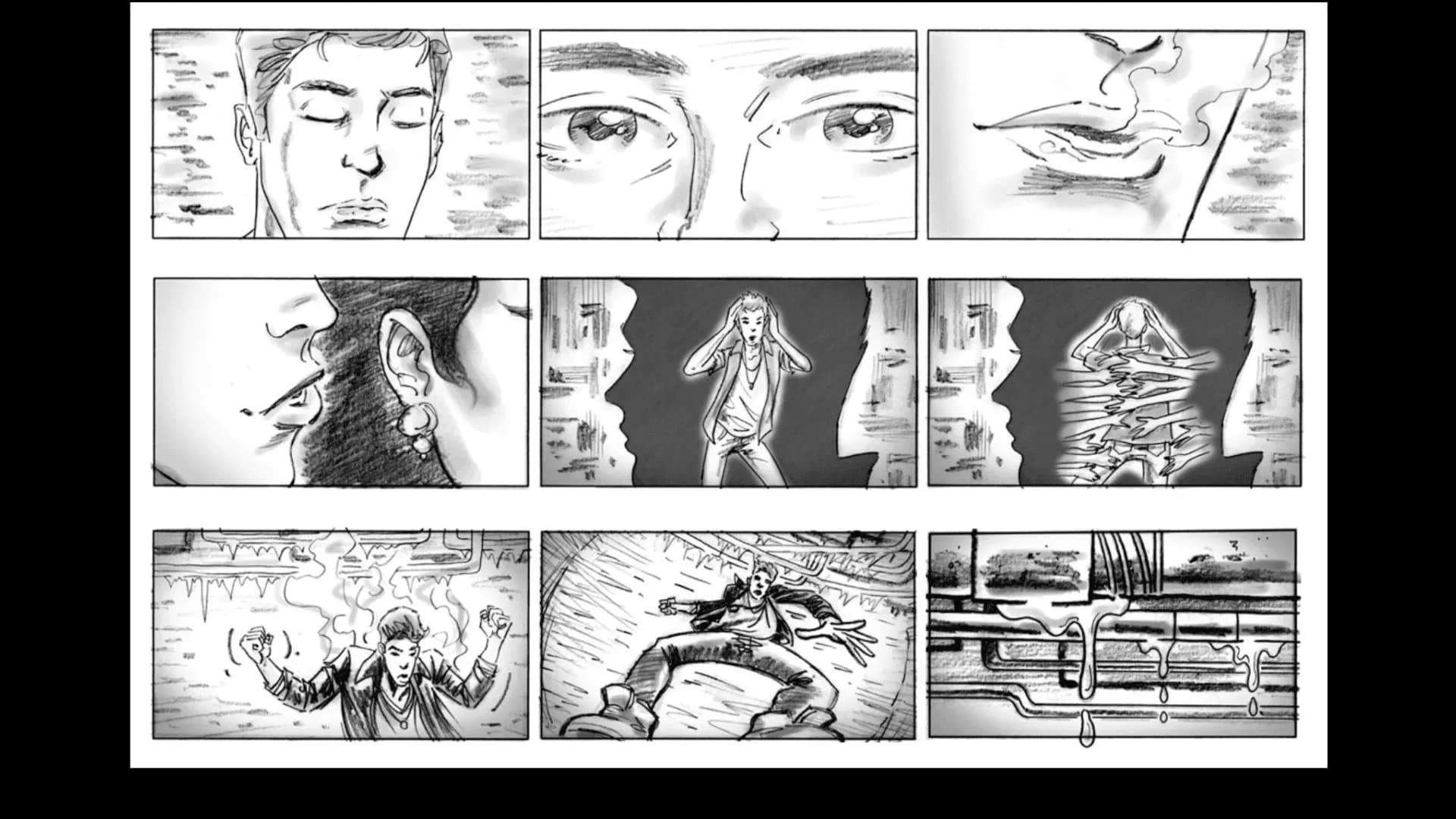 Find a Free Location 
Try and find a location that's easily accessible like your home, studio, or a friend's place — so you don't have to worry about paying extra for "guest appearances" or permits. If you want to film in a public space (like on a famous street in your city), you will need a permit. Call up your local government and they'll be able to talk you through the process. Consider shooting in low-traffic environments, usually in smaller cities and towns. People are generally more open to production in public places as they see it as something exciting and fun as opposed to a hazard.
If you're part of a band, consider filming in your rehearsal space. Or, if you're a producer, think about ways you can use your studio. Find a location where you can do multiple setups to account for several shots!
Reach Out to Sponsors 
You'd be surprised how many companies — like alcohol brands, clothing designers, or clubs and hotels — are looking for creative people to partner with. In exchange for some product placement or social media promotion, you can get brands to sponsor catering and drinks for your video shoot, free clothes to dress you and your crew, or a cool space to film the video (like a hotel room or private club access).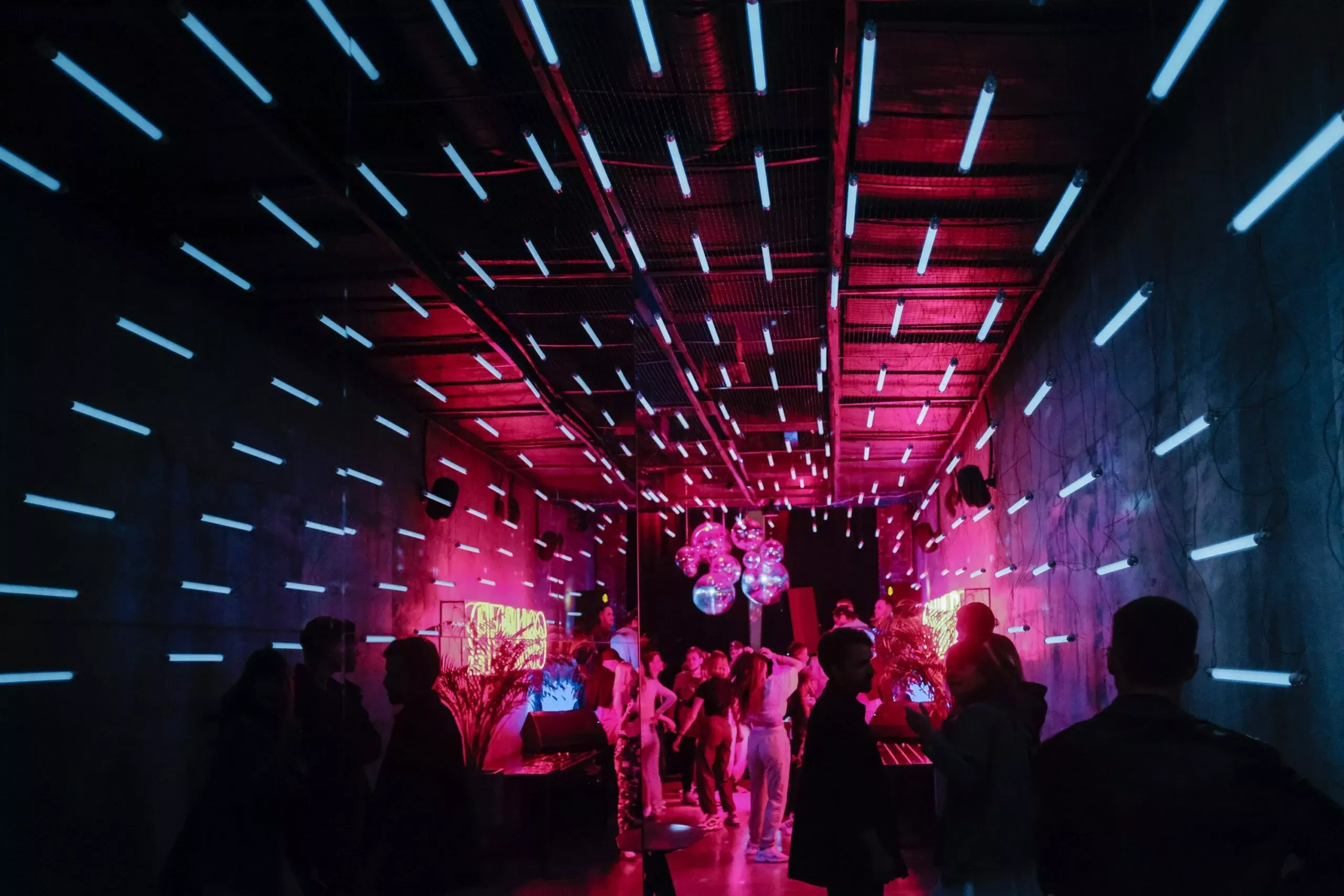 One great way to connect with a sponsor is to send an email to the PR manager of the brand, with an outline of your video concept, social media statistics, and anything else to help sell them on your idea (like links to previous music videos, press coverage, etc). Even better if you can pitch in person. 
Don't be afraid to get creative. Rapper, comedian, and actor Lil Dicky went door to door in Beverly Hills to shoot the music video for his song "Save Dat Money". He made the concept for the video align with the song title by quite literally saving that money. It was shot documentary-style with the music cutting in and out as he hustled to get his locations for free in exchange for an in-video credits mention. From shooting in a mansion, on a yacht, in front of Lamborghini's to a private table at an LA club — every location was free-of-charge. Besides saving (a lot of) cash on location, Lil Dicky made his attempts at getting sponsors part of the video, capturing his personality as an artist and giving the audience a (hilarious) side-line view of the BTS (behind the scenes) of the video.
Do your research and see who would benefit from your personal brand. Approach them personally, take time to have lunch, or meet up for a coffee and let them know why they have been chosen to be part of your video and how you will return the favor (plug their brand, include them in the credits, etc).
Time to Shoot!
First, decide where you're planning to post your music video. Is it going up on Youtube? Will you be re-sharing it on Instagram or teasing it on TikTok? You will need to take the formatting of the video into consideration. We suggest filming horizontally to best fit Youtube's upload format and to edit the video vertically after you've wrapped the shoot. 
If you don't know someone who can help you shoot your music video, team up with other creatives! Search for filmmakers, makeup artists, and content creators that are early in their careers to help you create your video. By tapping into niche communities using hashtags like #filmmaker, #MUA (makeup artist), #videographer, you can find creatives on Instagram, TikTok, or in online forums like Reddit that could be eager to jump on your next project to grow their work portfolio (it's a win-win). You will be surprised about how good of a result you can achieve since they are eager to create and will put in the extra hours to deliver on a low budget. 
We suggest you explore services like Fiverr and Upwork to find budget-friendly freelancers who can help you. From videographers and designers to video editors — both Fiverr and Upwork have a huge database of freelancers that are generally eager to get on their next creative project.
If you'd prefer to edit the video yourself, we recommend doing it on a desktop (best for horizontal editing). Depending on your level of editing expertise, there are several services you can use to edit your music video. For beginners, we recommend Rotor. Rotor Video allows you to drag and drop videos while adding seamless transitions to your song, to make editing videos as easy as possible. They even have a stock library where you can find extra footage you can use in your video. For amuse users, we have an exclusive partnership that gives you 10% off. Check it out here.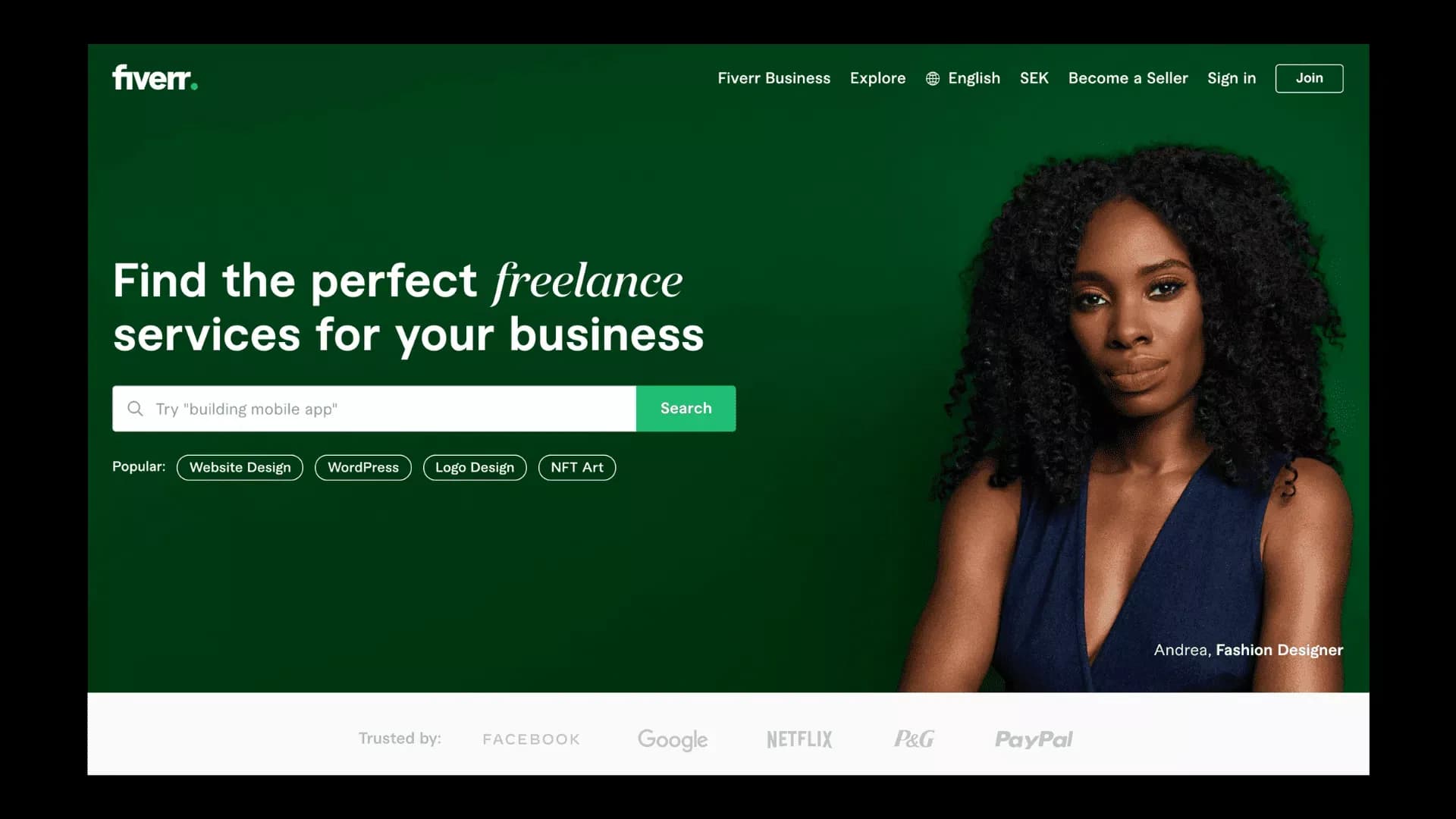 Source: https://www.fiverr.com/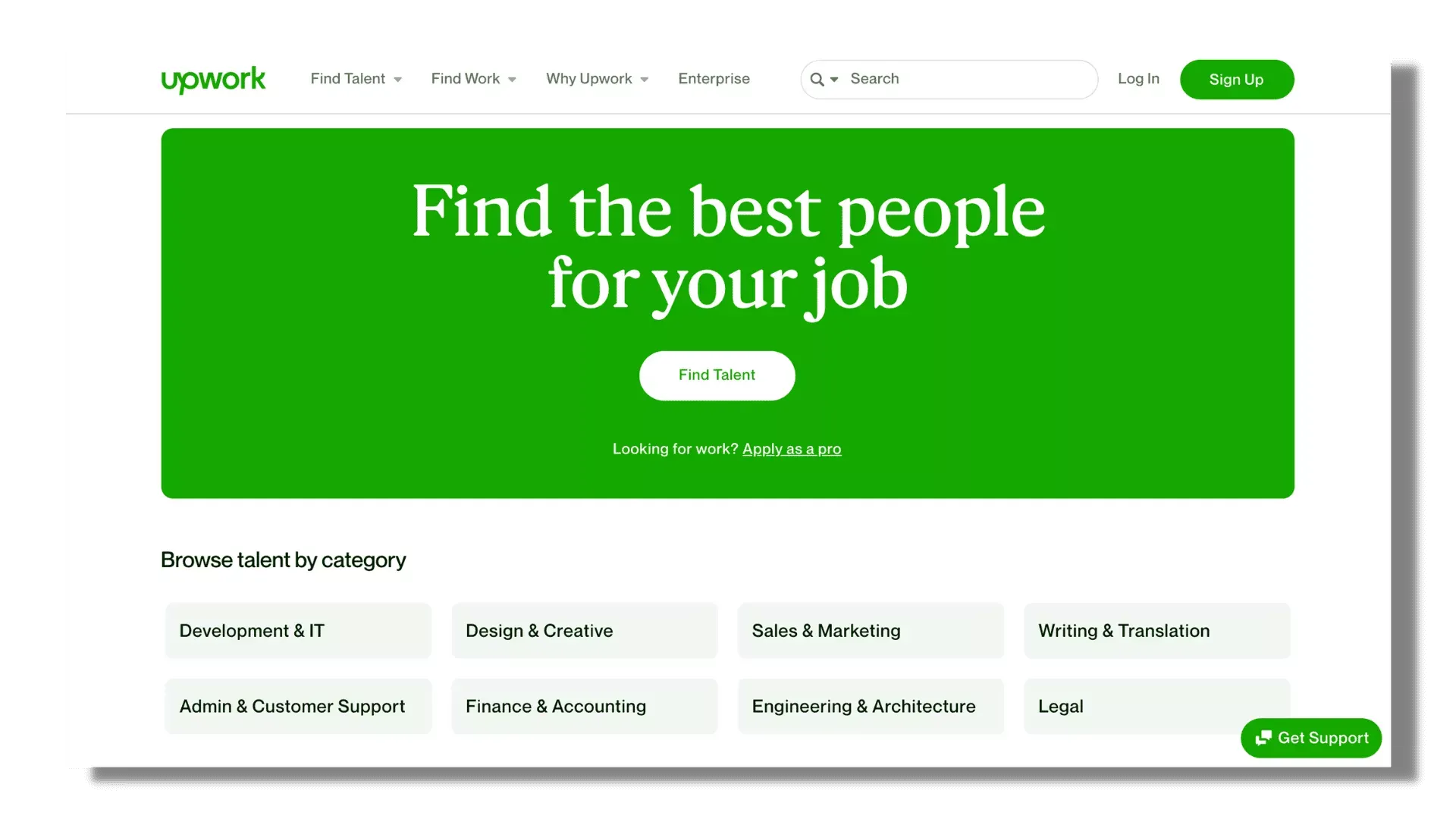 Source: https://www.upwork.com/
For more advanced users, we recommend Adobe Premiere. This is the industry standard for editing videos for those who want complete control. The editor has three editing modes; Quick, Guided and Expert and each mode is true to its name. Although a bit harder to learn, there are plenty of Youtube videos online to help you guide through the process.
Promote on Social Media 
To drive traffic to your music video when you upload it on Youtube (if that's the route you want to go), take snippets from the video to share as pre-teasers for social media. These days, there are several mobile apps that can help you easily edit using just your phone. VSCO, Inshot, and Splice (best for vertical editing) are some of our favorites. 
Here are some quick tips for promoting your music video online: 
 Let your fans know: show BTS from your video shoot on your Instagram stories on post it on TikTok. Let your fans in on what you're working on!

Tease the date: announce when the music video will go live, share small snippets from the video as teasers and utilize your social media channels to get your fans hyped to save the date.

Make gifs: upload memorable, funny, expressive moments from your video using giphy. These can easily be shared on social media by you and your fans.

Re-share, re-share, re-share: keep spreading the word about your new music video, and think of different ways you can get your fans to jump onboard in sharing it to their networks.