How To Make Money On Youtube Music Artists Guide
How to Make Money on YouTube (Guide for Artists)
The ultimate guide for independent artists who want to learn how to make money on YouTube.
YouTube is the #2 most engaged website online (read that again). The platform has the power of reaching more people between the ages of 18 and 34 than any other social media platform, opening up the doors for independent artists to get a nice paycheck from their hard work. 
So how do you make money on YouTube? What is brand sponsorship? Why should you care about YouTube Content ID? To answer all your questions, we put together this guide for artists wanting to start monetizing on YouTube (to make that $$$).
How can I make money on YouTube?
The main method of earning money on YouTube is through advertisements. Whether that means opting in for ads on music videos or for other original content posted.
1. Join the YouTube Partner Program
Once you hit 1,000 subscribers and 4,000 watch hours over a one-year period, you are eligible to apply for the YouTube Partner Program. Make sure you're based in a country where the YouTube Partner Program is available by clicking here.
There are several perks to joining the YouTube Partner Program, the main one being that Google manages everything for you. From ad placement to managing revenue collection and payments, Google's got your back.
Source: Youtube
Steps to join YouTube Partner Program: 
Sign in to the YouTube account that you would like to monetize.

Click on the user name or profile icon in the upper right corner of the page.

Look for the "Account Settings" screen. Go to the left side of the screen, and select the "Monetization" option under the "Channel Settings" menu.

Find and click on the blue-white button "Enable My Account".

Read and agree to the YouTube Partner Program terms and eligibility requirements.

Create a new Google AdSense account or if you already have one, add it to your channel. (An Adsense account will enable you to get paid).

Set your monetization preferences.
Once you've followed these steps, go back to your dashboard and click the Analytics tab on the left menu. You'll need to choose Revenue from the tabs at the top and scroll down to find the Monthly Estimated Revenue chart. This will give you insight into your predicted YouTube revenue.
Now that you have opted in for the monetization option, ads will start running on your channel. These ads will be based on the relevance to the YouTube channel's original videos that you've registered with. You won't be able to choose what ads are run since that will be controlled by Google. 
There are different types of YouTube ads that can run across your videos: Skippable In-stream ads, Non-skippable In-Stream ads, and Bumper ads.

Skippable In-Stream Ads
Source: Google Ads Help
Non-Skippable In-Stream Ads
Source: Google Ads Help
Bumper Ads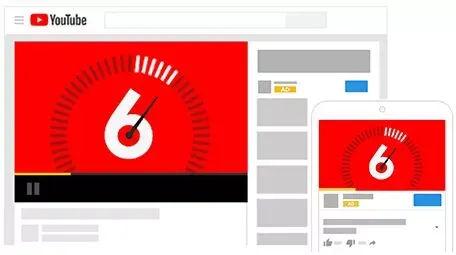 Source: Google Ads Help
To learn about the other kinds of YouTube ads that weren't mentioned above, click here.
Keep in mind that joining the YouTube Partner Program is a one-time thing, so you don't need to worry about reapplying or setting it up again (). Just focus on growing your YouTube channel and collecting that ad revenue, letting Google's AdSense work its magic!
2. Sell your merch with YouTube Merch Shelf
If you have an established fan base (big or small), selling merch online is a great way to further that connection with your stans! 
So what is a YouTube Merch Shelf? In YouTube's own words, "the Merch shelf allows eligible creators to showcase their official branded merchandise on YouTube. If a channel is eligible, the shelf may surface on their videos' watch pages, but may not show for all videos."
To check if you're eligible click here.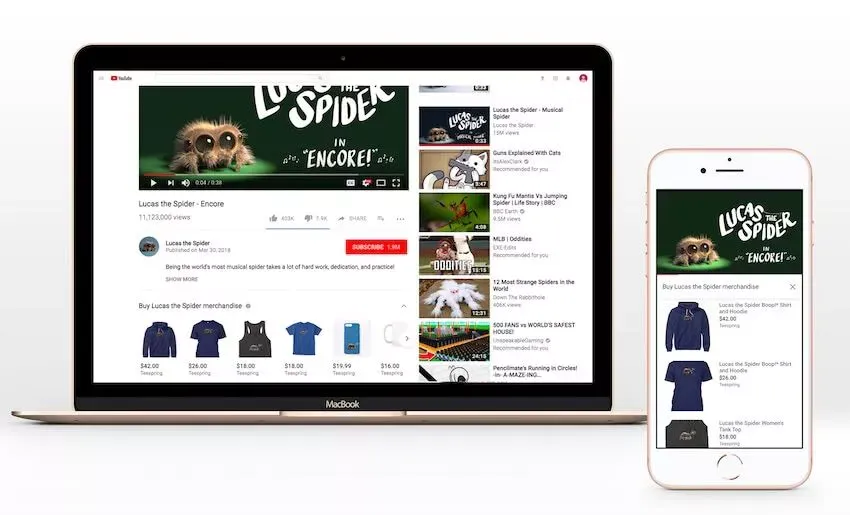 Source: Industry Observer
Steps to linking your merch shop to your channel:
Sign in to YouTube Studio.

In the left menu, click "Monetization". 

Selected the Merchandise tab.

To turn on the merch shelf on your channel and videos, link your official merch store to your YouTube channel and follow the steps on-screen.
When it comes to showing off your merch on YouTube, visibility is key! Learn how to organize and manage your YouTube Merch Shelf here.
3. Secure a brand sponsorship
Brand sponsorship is a partnership between you as an artist/content creator and another brand or company. Usually, if you have a bigger YouTube account, brands will reach out asking if you would like to work with them. But if you're still growing your YouTube account, you will need to select a sponsor you would like to work with and reach out to them. Together, you will decide on a deal where you fundamentally promote their service, product, or brand and in return, you will get paid. 
The main requirement for securing a brand sponsorship is having a highly-engaged audience. It doesn't matter if you only have 1000 subscribers, as long as they are actively engaging with the content you are posting.
Before we look at how you would secure a sponsorship, let's break down the three main types of YouTube sponsorships you can use to monetize your channel: 
Product Sponsorship
Product sponsorship is when a brand or company sends you a product for you to review on your channel. This kind of sponsorship can be small like a brand sending you clothing to review, or bigger like getting a free trip somewhere or an experience through traveling.

Affiliate Sponsorship
In an affiliate sponsorship, you will get a special code or link to a product to share with your audience. Every time someone uses that link or code, you earn a commission on that sale. Affiliate sponsorships are perfect for you if you have a smaller channel (no matter how many subscribers you have). 


Paid Sponsorship
Paid gigs are the highest level of YouTube sponsorships. In a paid sponsorship, you promote a product, service, or brand on your channel in exchange for payment. These opportunities are rare if you have a smaller channel, and you'll need to grow your channel for them to start coming your way.
Now that you're in the loop of what different types of sponsorships there are, here's how to land one.
 
How to land brand partnerships:

1. Reach out to brands
First, put together a media kit. A media kit is basically your YouTube resume that you will share during outreach to brands. If you don't know where to start, Canva has great templated media kits that you can use to get the layout down.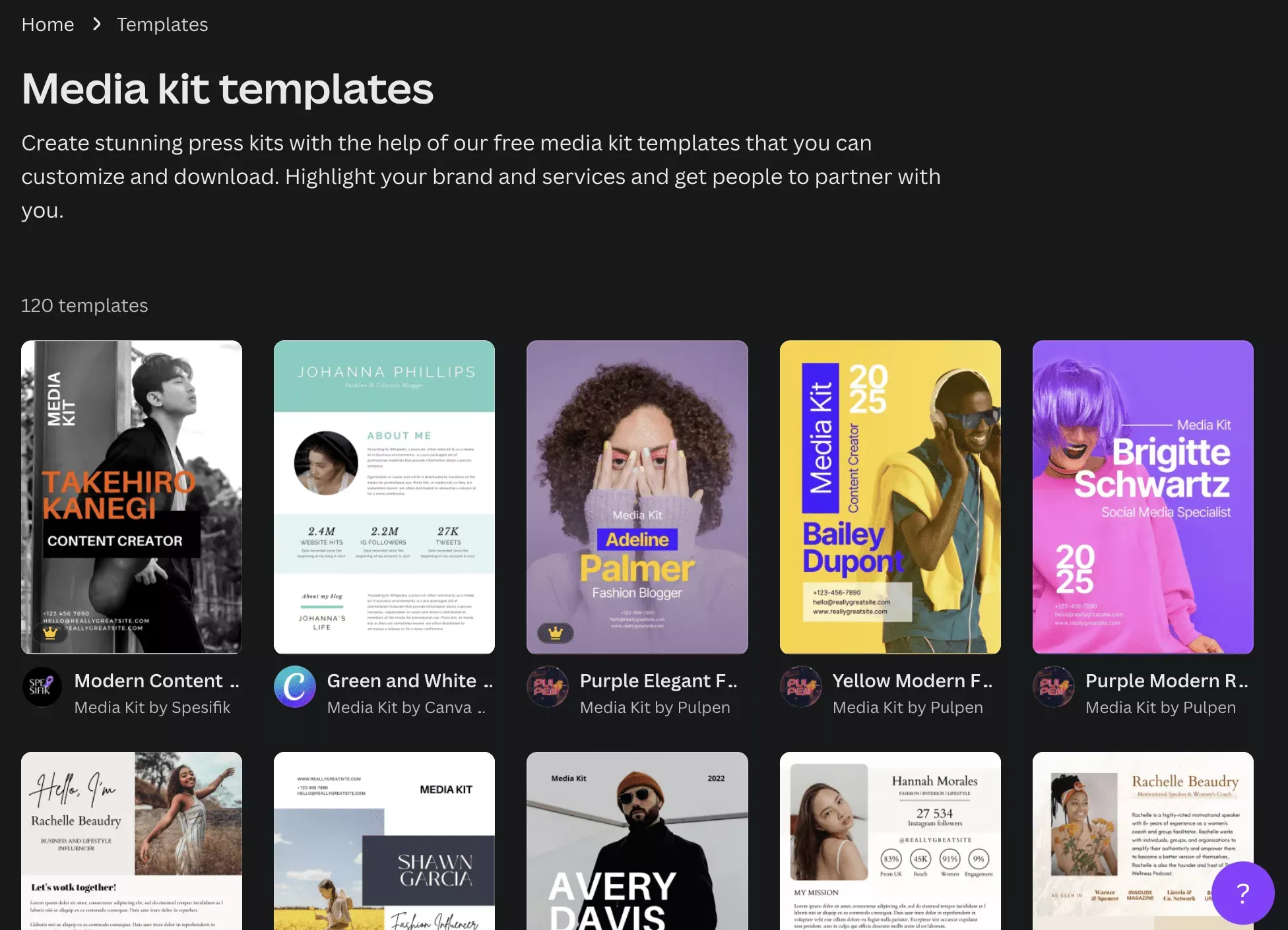 Source: Canva
Here's what you should include in your media kit:
 Number of subscribers on your channel and hours viewed (from the past year).
 Other statistics from your other social media channels (Instagram, TikTok, Twitter).
 Information about your niche and audience demographics.
 If you have examples of previous partnerships or collaborations that you've done, include that!
Next, think about some brands that align with your online branding and existing audience. Write down what products you enjoy using and would recommend to your friends. Make sure you're showing your fans consistency by choosing brands that are the most relevant, exciting, and valuable to your audience.
Once you have your list, do a search for key phrases like "brand name YouTube sponsorship" or "brand name influencer program" to learn if they have a process already in place.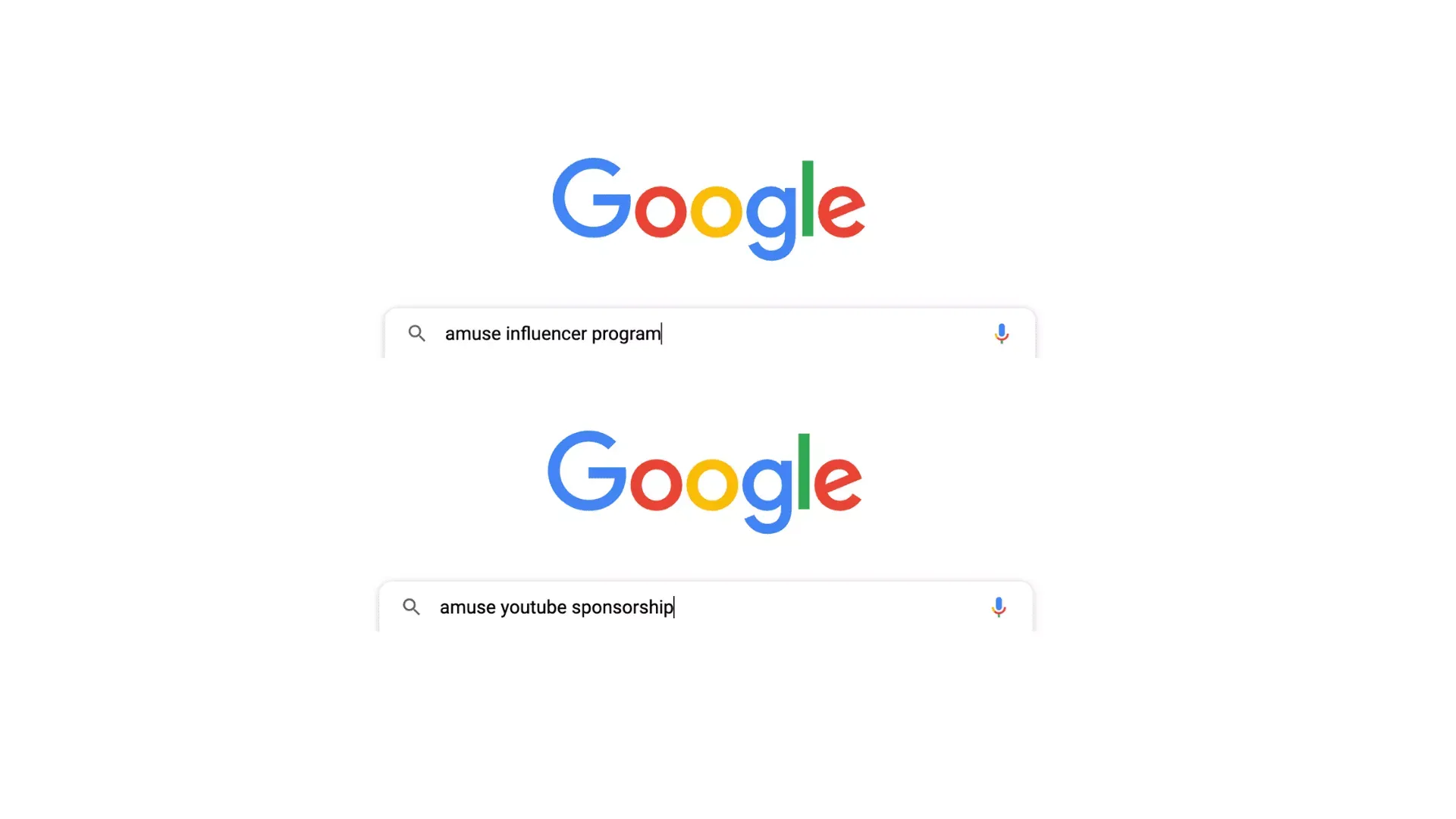 If a brand or company you want to work with doesn't have an official sponsorship page, you can reach out through email. Go to their "contact us" page and look for an email related to press, marketing, or partnerships (not their general company email for their customers).
When you send your outreach email, include your media kit and any other helpful channel analytics. Remember to pitch what they will gain from working with you clearly so you stand out from other artists and creators who are also doing outreach.
2. Use YouTube sponsorship platforms
YouTube has its own sponsorship platform where brands and creators can connect and set up collaborations. YouTube Brand Connect is the platform's own influencer marketplace where you can arrange brand deals and sponsorships within their own ecosystem. 
To join, you will first need to be part of the YouTube Partner Program. Right now, the marketplace is only available in the USA, UK, and Canada, with more countries being added to the list soon.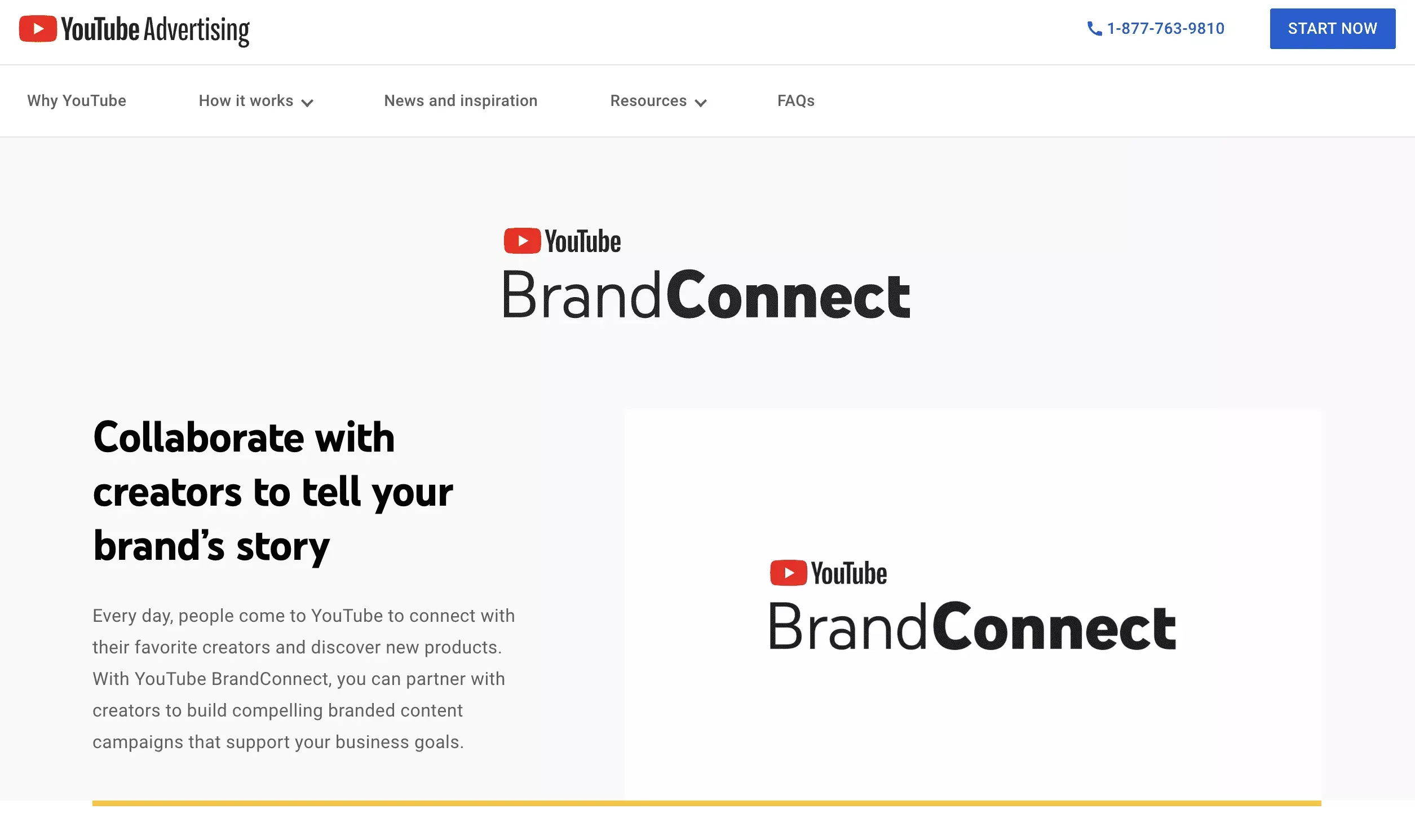 Source: YouTube Brand Connect
If you aren't located in these countries, Grapevine Village is another great platform that connects brands and creators. You will however need at least 10,000 subscribers on YouTube or 10,000 followers on Instagram to sign up, if you're not there quite yet, focus first on growing your channels.
Source: Grapevine Village
3. Reach out through your other social media channels
If you're still growing your YouTube channel but your presence on other social media platforms is strong (Instagram, TikTok, Twitter), you can start by packaging your Instagram for example with your YouTube content.
How much does YouTube pay for sponsorships?
It's no secret that bigger YouTube channels have become a very lucrative source of revenue. Channels with over 100K active subscribers can make up to $330 to $7,400+ on average from sponsorships, based on per 1000 views and watch time.
Klear, who studied the channels of over 2,500 influencers, found the following average rates based on the influencer's audience size:
Nano (500-5K subscribers): $315 per video

Micro (5K-30K subscribers): $908 per video

Power (30K-500K subscribers): $782 per video

Celebrity (+500K subscribers): $3857 per video
If you're not already putting time into building out your YouTube channel and reaching out to brands to secure sponsorships — this is your sign!
4. Monetize with YouTube Content ID
YouTube Content ID is a service by request to amuse Pro/Boost users, helping you identify whenever your music is used in a video on YouTube. The tool can also be used to monetize videos that have used your music without your permission.
Only original music is eligible for YouTube Content ID, meaning samples or any other elements that are deemed a copyright infringement on YouTube's policy, are denied YouTube Content ID.
Keep in mind that when YouTube Content ID is added, YouTube Music is automatically included as well. This is a requirement from YouTube's side.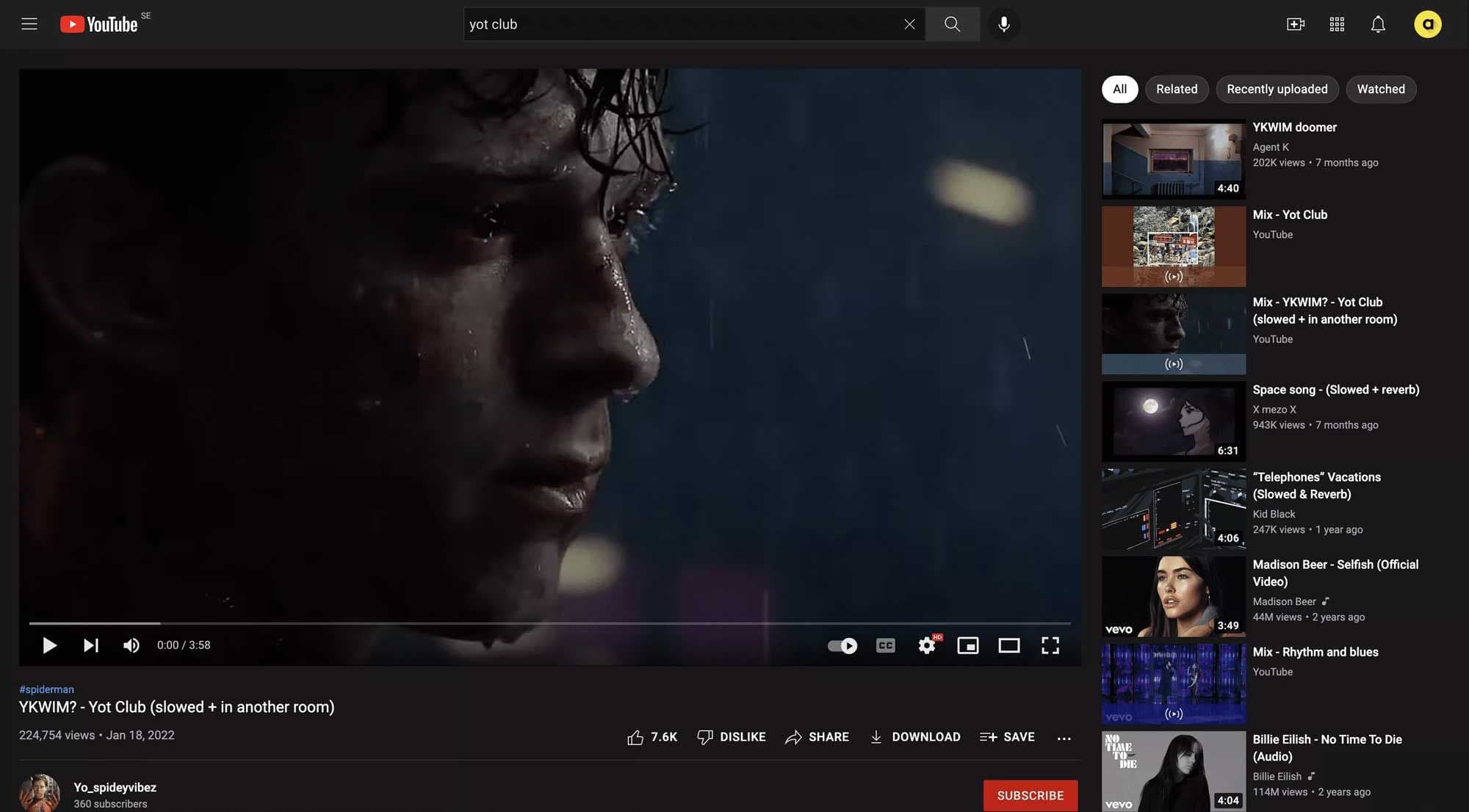 Source: YouTube
How do I request it?
Since it's an amuse Pro/Boost feature, you will need to upgrade your account if you're on amuse Start. For Pro users, it's available for no extra charge. For Boost users, there's a 15% fee for Content ID ad revenue. 
When does Content ID start claiming?
When the Content ID is added to your track, it will start processing every video ever uploaded on YouTube immediately. Content ID prioritizes scanning the most popular videos on YouTube before it moves on to scan the videos with less engagement.
It can sometimes take up to 6 months before Content ID has scanned all the videos and claimed the correct content. Remember, patience is key!
What happens if someone uses my music in their video?
User-generated content is another main way music artists make money on YouTube: meaning someone has uploaded a video using your music throughout. You earn money each time someone uses your tracks, and this content is picked up automatically by YouTube's Content ID system. 
Sometimes the system can miss your song. This happens when the creator uses a short clip of your song or alters it just enough to make it undetectable by YouTube's software. It's hard to identify these missed usages, but some artists manually comb through YouTube or hire a company that helps uncover videos that have used your music.
Now you've discovered some ways to make money on YouTube! But before the revenues start to trickle in, read our guide on how to make some extra cash as an independent artist.