Instagram Reels: Guide for Music Artists
Here's how to make the most of Reels; Instagram's new short-form video feature.
Written by Leni - August 21, 2020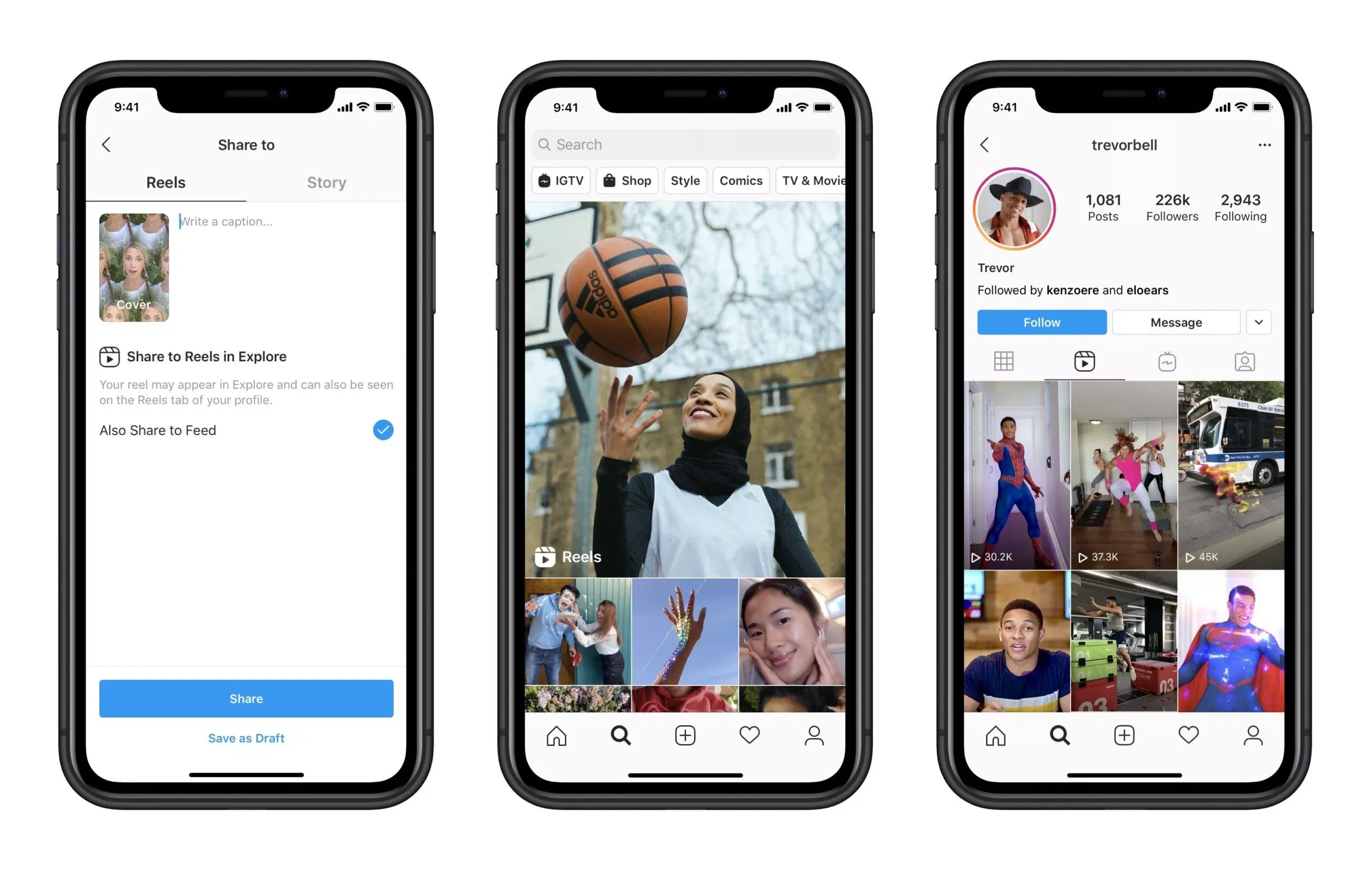 Instagram has just dropped Reels, their new short-form video feature with full TikTok vibes, featuring 15-second videos like dance challenges, lip-syncing and tutorials. Keen to get your track on Reels? Here's our guide for promoting your music on Instagram's new feature.
Why Instagram Reels Is Important for Musicians
As an artist, it's important to build a relationship with your fans wherever they're spending time (and right now, that's probably TikTok and Instagram). No matter how big your audience is, once you start getting engagement on your content, your music can reach thousands of people — who might then convert into new fans. Many artists are seeing new fans come from social networks, rather than the Spotify playlist success of the past.
How To Get Your Music On Instagram Reels
If your music is already available on Instagram Stories, for example if you release your music through Amuse Pro, then it will automatically be available for Reels too. Open up your Instagram camera, select Reels, click on the Notes icon and search for your song. If you're verified with Musixmatch, you can also add synced lyrics to your Reel. Not verified yet? Read our guide to adding your lyrics to Instagram here. 

Haven't distributed your music on Instagram before? Sign up for Amuse Pro and release your track to Instagram, TikTok, Spotify and more. Once you submit your release via Amuse, your track will be live on Instagram within one week from your chosen release date. Users can then search for your artist name or song directly on Reels.
Where Can You Post Instagram Reels?
After you record and publish a Reel, it can be shared to your regular Instagram feed, added to your Stories or highlighted on a Reels profile tab (just like IGTV). They can also blow up algorithmically (if they score lots of engagement) and then start to show up in the Explore grid. Reels behave like a regular Stories and disappear after 24 hours (unless you save it to your Reels tab).
How To Promote Your Music on Reels
Before you start filming Reels, spend some time browsing through Instagram to see how your fans and other artists in your niche are using the new feature. While some artists are filming 15-second mini performances, others are creating funny, tongue-in-cheek content with the hopes of going viral. Just as with TikTok, a lot of viral Reels can be attributed to creative editing and cuts rather than a one-shot sequence. Make sure to play around and explore the functionality in the app!

Whatever style you decide to roll with, make sure you start engaging your followers naturally with Reels. Don't push your new release out of nowhere and make your first Reel all about that. Instead, take the time to learn the type of content your fans really want to see from you. The streams will start to flow in from there.
Ideas For Promoting Music On Instagram Reels:
Get an influencer to record a Reel and add your song to the video

Collab with a dancer and create a dance routine to your track

Film yourself performing your song from your studio

Develop a challenge or prank that is inspired by the lyrics of your track (like Lil Nas X's #yeehaw TikTok challenge). DM your fans and ask them to recreate it on their Reels in exchange for a re-post or shoutout from your official Instagram account.
How To Create Your First Instagram Reel
Open up your Instagram camera and select Reels (you can find it by scrolling across the bottom of the camera)

Shoot a video, one clip at a time or all in one go, until you reach the 15 second max

You can adjust the speed (fast or slow motion) of the clip as you go, and use the Align tool to help create seamless transitions (kinda like Triller) by lining up objects from your previous clip to the next.

Once you've finished recording, add text, stickers and relevant hashtags

Publish! Boom, you can now post your Instagram Reel to your feed, Stories and Reels profile tab
Ready to release your new track on Instagram? Sign up for Amuse Pro and distribute your music to Instagram, TikTok, Spotify and more.