Libra Season Time To Network
Libra Season: Time To Network
Published by Evie in Industry news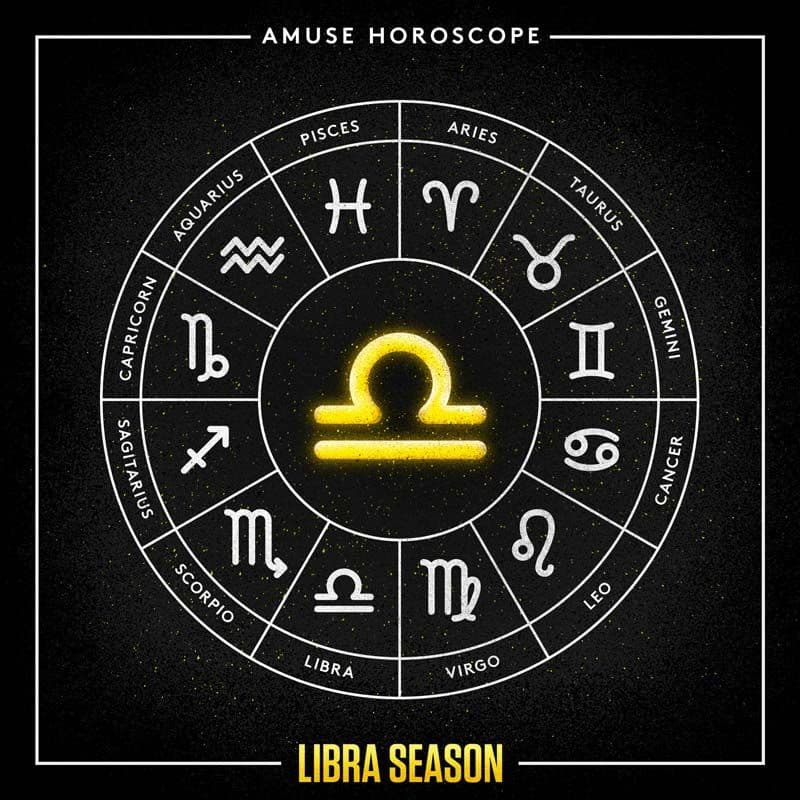 After a month of organizing and cleaning up our acts! Libra season is here to set aside some time for (safe!) socialising. From old to new connections, you never know who you might meet along the way. Stay open-minded and let the universe take over. This month is all about networking, so get out there and have some fun with it!
Aries (March 21 - April 19)
Sweet Aries, you've become much better at organizing your time but now's your chance to get back out there. Libra season is dedicated to relationships, so it's time to start networking! Don't shy away from collaboration…it could lead to something bigger than you think.
Listen to: On Fire by Colour Castle
Taurus (April 20 - May 20)
Dear Taurus, you've been making moves with your career but now is your chance to shift your focus towards your coworkers. Introducing new perspectives into your life can increase your creativity by opening your mind. Time to open up and let the people around you know who you really are.
Listen to: Upside Down by SONNY OH!
Gemini (May 21 - June 20)
Love is in the air Gemini! Time to light some candles! This romantic boost will lead to a stronger urge to get creative with your music. Get out of your comfort zone this Libra season and explore genres you would never usually choose, get flirty with your lyrics and your boo too.
Listen to: Show Me Love by Naliyah
Cancer (June 21 - July 22)
You've been taking it easy at work recently Cancer, not a bad thing, everyone needs some me time but it's time to get back into work mode! Jump back into to-do lists and make a start on those unfinished long-term projects. The universe is in your favour so enjoy the ride and get hustling!
Listen to: Workin by Yasin
Leo (July 23 - Aug. 22)
Loud leo! Expect a busy month ahead of socialising in every way…texting, calls, DMs, Zooming, pings in general. You're loving the attention but make sure you don't lose track of all the back and forth. Set time to double check the messages that are truly important are getting sent. Fun over stress.
Listen to: Same Time by Raghd
Virgo (Aug. 23 - Sept. 22)
After a wild birthday month, Libra season is allowing you to explore your charts wealth zone and fine tune those finances. Don't take this opportunity lightly, sort through those invoices, create a budget plan and start dreaming realistically! This month is all about balance, so use it wisely.
Listen to: Lowkey by Reyn
Libra (Sept. 23 - Oct. 22)
Happy Birthday lovely Libras! This is going to be an incredible month full of love! Whilst you're used to giving your time away to others, now is the time to priortize yourself. What do you need to push your music? What's your next album going to be? Time to switch up your studio space? Think about what YOU want from life Libra and have fun with it!
Listen to: mig, Mig, MIG! by Martin Masarov
Scorpio (Oct. 23 - Nov. 21)
Scorpio, expect a complex month ahead. At times you may feel lonely and introverted, platonic and romantic exes may creep up but really try to think who you want to give your energy to. This month is your chance to seek closure and let go of the burdens from the past, let it go Scorpio, you'll feel better in the end.
Listen to: I Miss You by Nirob Islam
Sagittarius (Nov. 22 - Dec. 21)
Fiery Sag! Libra season is always a fun one for you. You're going to be feeling brighter than ever this month, connecting with old and new friends and loving every second of it. Expect a major glow up in the social sector of your life, and don't fear away from getting vulnerable.
Listen to: Sunshine by Shermanology
Capricorn (Dec. 22 - Jan. 19)
You're feeling a tad homesick this month Cap, so don't run from those feelings and head home for some much needed time with the fam. You'll feel more connected than ever with those that you truly care about. Try and also think about your studio space, time for that end of summer clean? Soon everything will feel like home again.
Listen to: Home With You by Wander Marchal
Aquarius (Jan. 20 - Feb. 18)
You're feeling fun, adventurous and positive this month Aquarius, absorbing everything in the space around you. Whilst travelling is still a no-no, try and explore the areas around you. You never know what you might find and who knows…something inspiring may come of it. Open your mind!
Listen to: Nightdrive by VHS Dreams
Pisces (Feb. 19 - March 20)
Pisces, pisces, pisces…you've been a little flirty this month. You're in the midst of catching feelings but hold your horses as Mars retrograde could cause trouble. Enjoy the now moments and think less about the future and more about what your heart wants. Don't forget to scribble it down on paper, these could be winning lyrics!
Listen to: Learning To Love by KALM