Meet The 2019 Midem Artist Accelerator Finalists
Meet the 2019 Midem Artist Accelerator Finalists
Get to know the artists taking over the French Riviera for this year's Midem Artist Accelerator programme…
Written by Leni - May 31, 2019
Midem is basically the OG of music conferences and international music networking. It's been taking place since 1967 (!) at the same venue that your favorite stars attend during the Cannes Film Festival. For the past five years, the Artist Accelerator has been a part of Midem's official program, giving talent from around the world the opportunity to network with the who's who of the global music industry as well as play at the official beach live sessions.
As this year's globe-spanning Midem Artist Accelerator finalists are revealed, Amuse is proud to support a generation of independent artists intent on leveling the music industry playing field. This year, more than 800 artists applied to be part of the program, resulting in 11 jury picked finalists.
From Colombia, to Denmark, Japan and Belgium, get to know six of the international artists set to challenge what it means to be an independent artist in 2019 and beyond at the exclusive Midem bootcamp in Cannes this June.
Stay locked to Amuse on Instagram for all our coverage from Midem from June 4-7.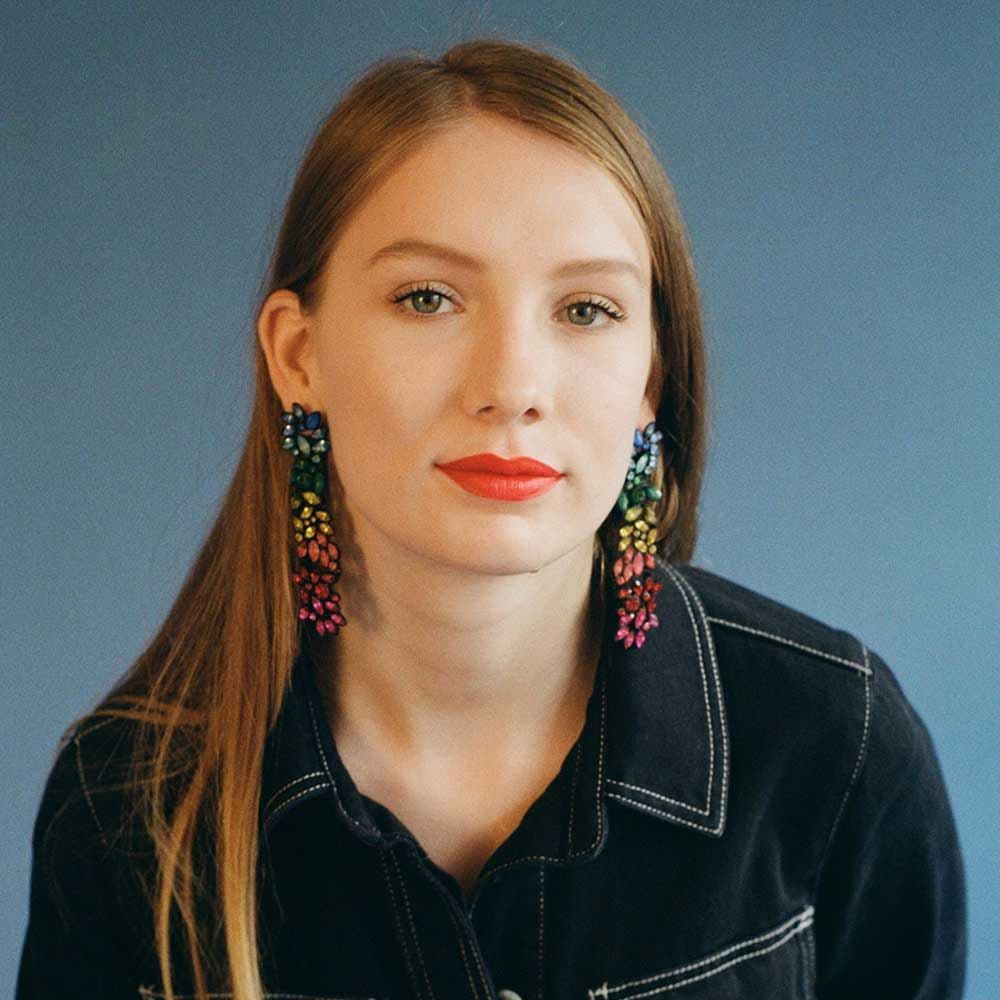 Blanche, aka Ellie Delvaux, is a 19-year-old Beligan singer and winner of the European Border Breakers awards. Her debut single City Lights was released in 2017 and propelled her to the top of the European pop charts. Blanche's currently recording her debut album in studios between London and Brussels which is set to be released after the summer.
You're currently recording your debut album in London - best bar for a post-studio drink?
"So, to be 100% honest, after sessions most of the time I just go eat and then just crash in my bed. It's so tiring for the mind to write songs and especially the final work, having to listen to the same song all day and be focused enough to hear all the details! But once, we did go to Boxpark in London for a few drinks, where we literally just went into bars who offered us free entrance and shots hahaha."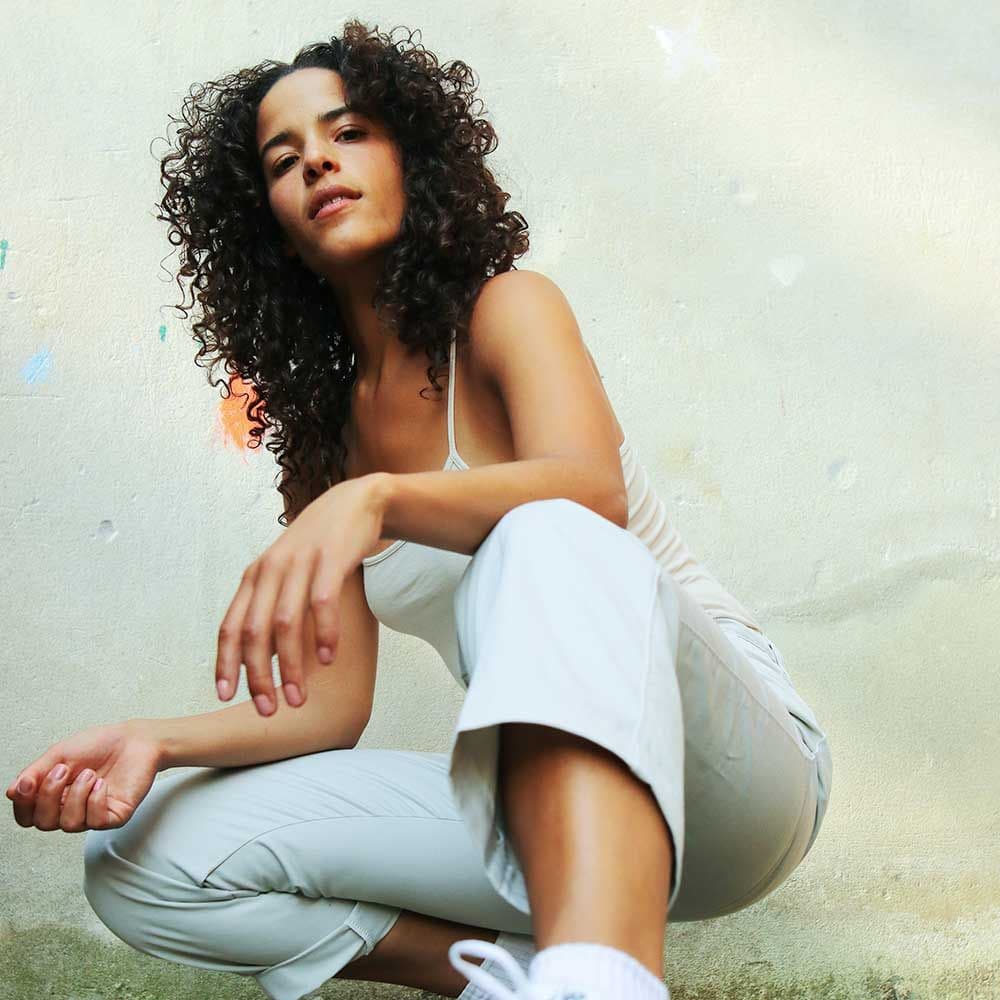 ANYA, Denmark
ANYA is a Danish pop and RnB artist who credits early influence from her African-American mother and Danish father for her unique take on music. Since entering the Danish music scene in the summer of 2015, ANYA was quickly respected as one of the leading female artists in Denmark, having recently made huge career moves with the release of her debut album FAITH.
You have a Danish father and African-American mom - would smorrebrod or a hamburger be your last meal on earth?
"That's easy. It would definitely be a hamburger. Or a veggie-burger actually. I love burgers and I feel like eating them all the time, but I try to limit it to once a week or so. If it were my last day on Earth I would eat the biggest, most juicy burger I could find, and then take a nap."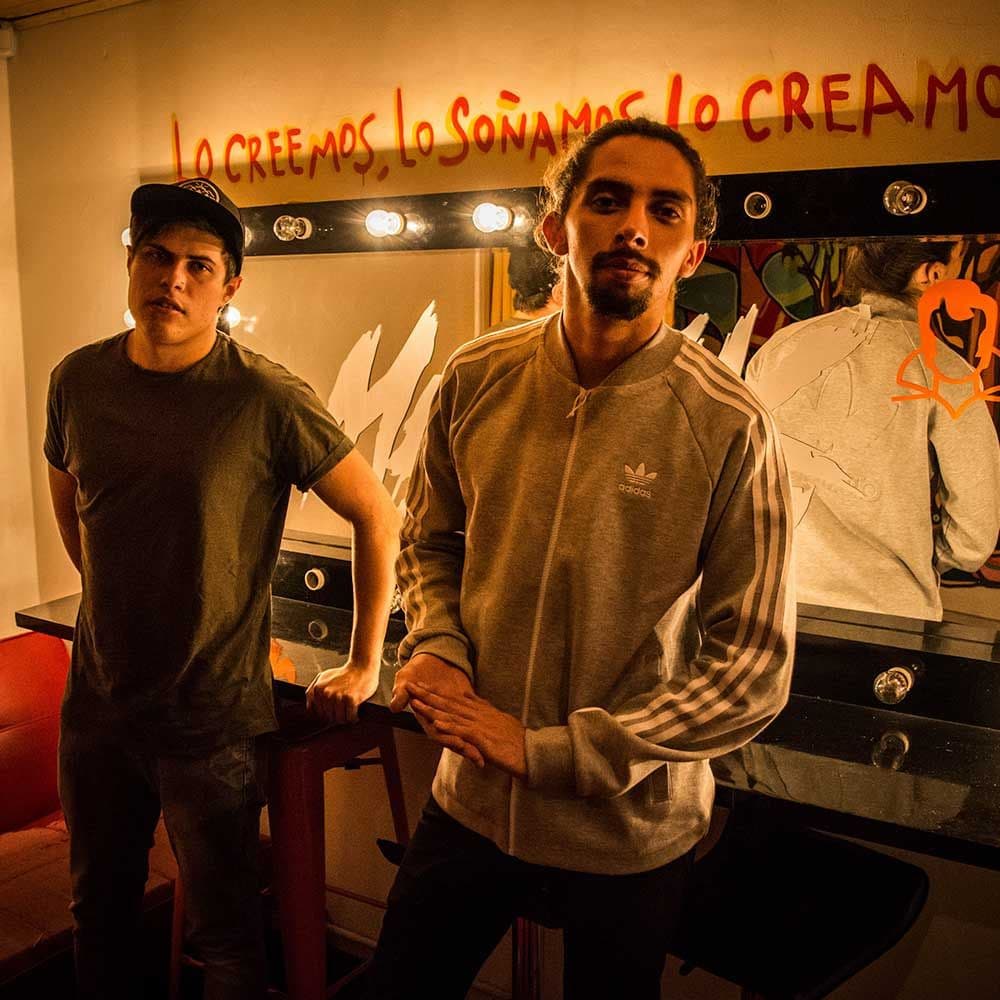 ÁCIDO PANTERA, Colombia
Kicking off their career as a music producer duo, Diego Veira and Juan Por Dios created their first EP called "Rayacoco Bailador" in 2013, which catapulted them into the Columbian electro scene. One year later, they released their second EP called "Caciques Del Rave" which produced a radio hit in their home country called "Vida Bacana". This EP opened the door to two well-known festivals in latin america called Estereo Picnic (Colombia) and Vive Latino (México), and saw the duo take home awards including Best Electronic Producer award by Subterranica and Best Live Performance by CEC Awards.
After these achievements, the pair began to experiment with a new sound and soon composed their first studio album and third release, called "Raiz Digital", while rebranding under the new name, Ácido Pantera. During the last few years, Ácido Pantera has been producing and touring, performing at festivals including Ruido Fest, Chicago (US); Sziget Festival, Budapest (HU); Pal Norte, Monterrey (MX), Ariano Folk Festival, Ariano (IT), and more. They are currently recording their new album.
Favourite live music venue we should hit up in Bogota? "Regardless of huge venues like the Arena Movistar, our favorite venue to perform at is ARMANDO RECORDS (Calle 85 & Carrera 15), because it's our area, we have countless memories there, it's central, it's beautiful, it's very cool."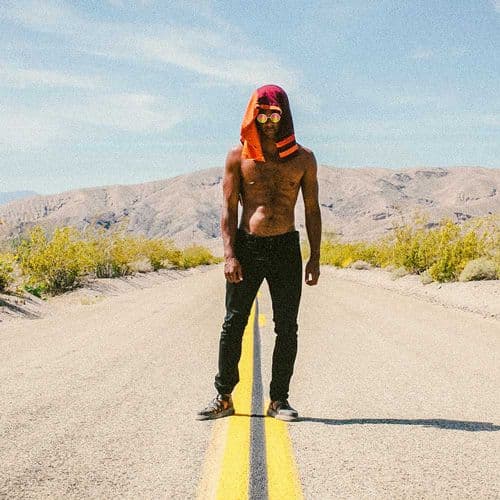 KYAN, UK
Dubbed a "genius" and "like a young Mozart" by Nile Rodgers, UK artist Kyan has a huge year ahead of him as he continues to release tracks from his upcoming self-written and produced visual album 'Nothing Beyond'. Kyan's productions have been described as 'a hazy cloud of Channel Orange meets Purple Rain goodness' (Notion Mag), from the Radiohead-esque solitude of 'Neighbours' and Beatles-like wonder of 'Lonely River' to the choral harmonies of 'Don't Want To Let Go'. A defiant spirit with a strong independent streak, Kyan crowdfunded his latest album to ensure full creative freedom and control over his sound.
You recently worked with Nile Rodgers who said that you were "a genius" — if you could take him out for a day in the UK, what would you do?
"I don't think I'd take him out anywhere, I mean he's the Chief Creative Advisor at Abbey Road which is one of my all-time favourite studios. I had an incredible time hanging out there, playing a show and shooting the acoustic version of my song 'Lonely River'. Studio 1 is as far as we'd need to go, Studio 1 and an orchestra… What more could you ask for?"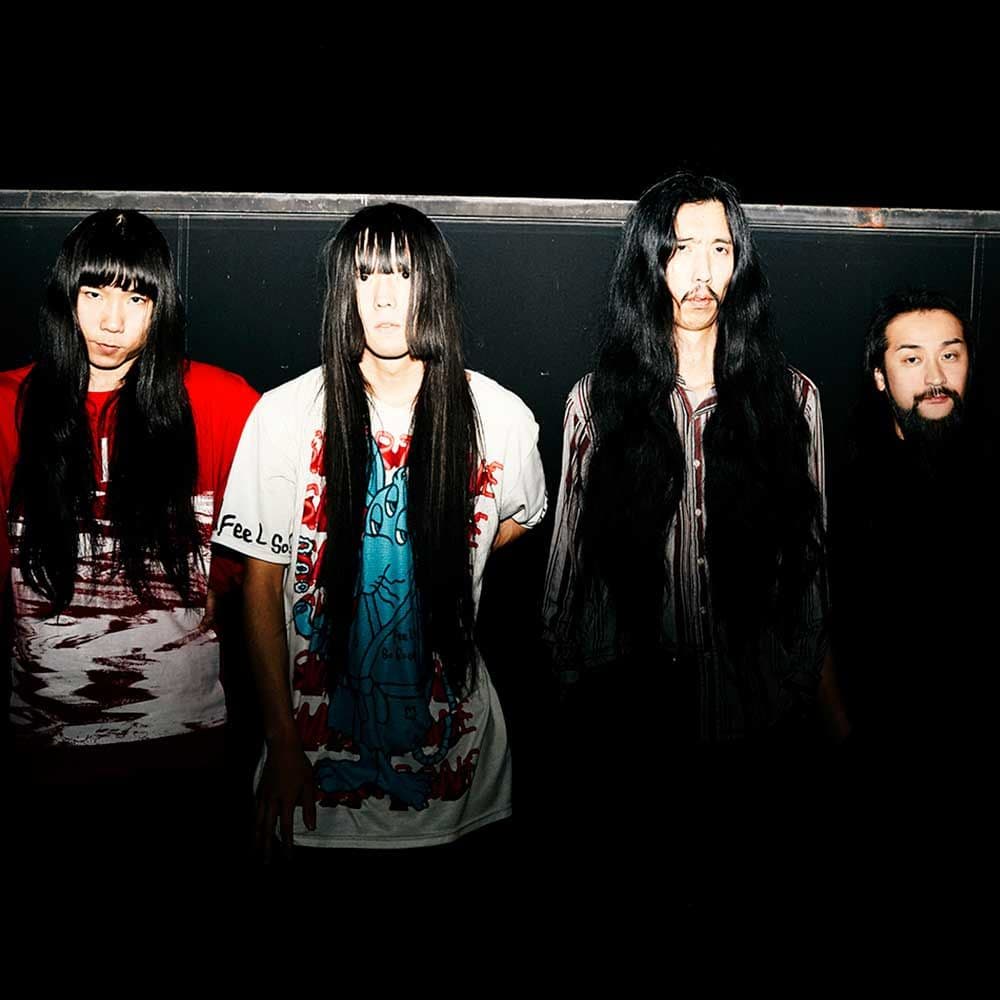 BO NINGEN, Japan/UK
Bo Ningen are a Japanese four-piece alternative rock band consisting of Taigen Kawabe (bass/vocals), Yuki Tsujii (guitar), Kohhei Matsuda (guitar) and Monchan Monna (drums). Based in London, the band have had their name on festival lineups including Glastonbury, Coachella, and Fuji Rock, with their unique live performances earning them a reputation as one of the most captivating live acts in the UK.
Having released three albums so far, the group are currently working on their new album set to be released in 2019.
Best karaoke bar in Tokyo?
"We can recommend KARAOKE KAN which was used in the film "Lost in Translation". Many foreign friends of ours want to go to this place because of the film."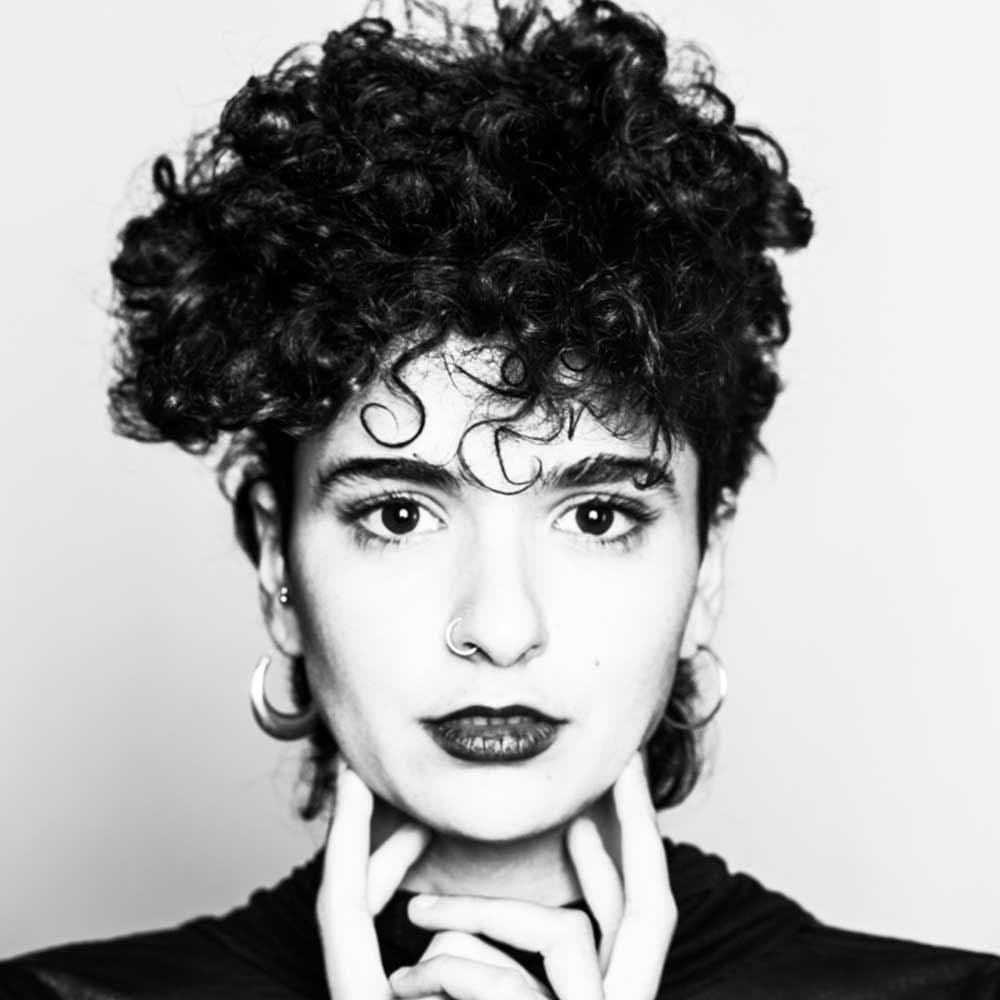 RASHA NAHAS, Palestinian Territories
Rasha Nahas is a singer, guitarist, songwriter and performance artist, currently living and working in Berlin. As a songwriter and classical guitarist since the age of 10, Rasha has long been fostering a sound that moves seamlessly between the resonances of early Rock n' Roll and the reckless echoes of Free Jazz, added with her very own approach to songwriting and performance, which is influenced by her experience in the performance arts and theater.
Now 22 years old, with one EP out (Am I, 2016) and together with her captivating performance, Nahas has already toured and performed in Europe, South America, UK and the Middle East, including shows at Glastonbury Festival and SIM São Paulo. Her debut full length album, which she co-produced in Berlin and recorded together with her band, is due to be released in the summer of 2019 with a tour in Europe and The Middle East.
You're originally from Palestine, now living in Berlin. What do you love about living in the city?
"For me, Berlin is very beautiful and rich culturally. The music, art and cultural scene is a great input for me as well as being based in Berlin allows me to travel and tour Europe relatively easily."
Ready to accelerate your independent music career? Learn more about Amuse's royalty advance service Fast Forward here.