Our ambition is to offer the most user-friendly and easy to use products in the industry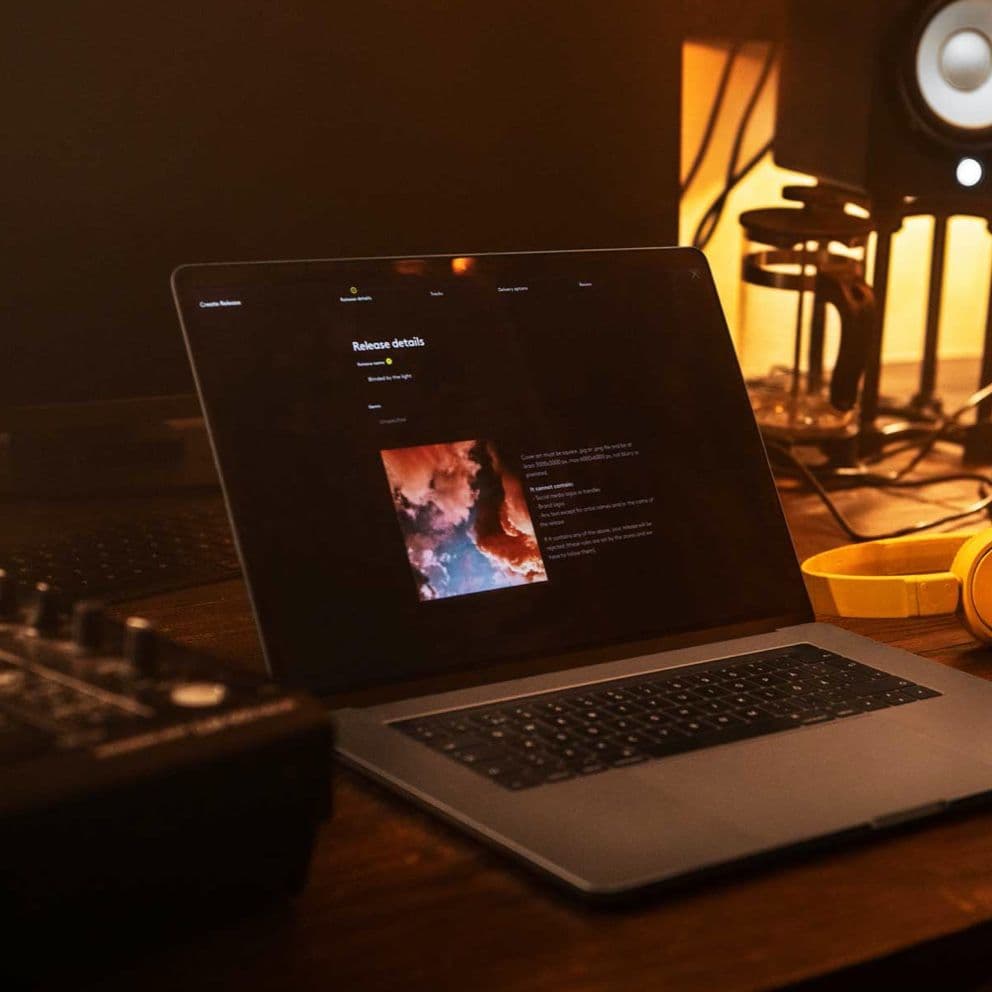 Release your music from anywhere
Amuse is available everywhere. Whether you prefer to use your laptop, Android phone or your iPhone doesn't make a difference. We are the only distributor who gives our users the ability to release their music with the device they choose. 
Once your music has been uploaded and approved, we distribute it to all major streaming platforms and music stores for free. Additionally, Pro users can also get their music out on TikTok, Instagram, Facebook and Soundcloud Pro.
Get paid, and split the royalties with your team.
As soon as the music stores pay out your royalties, you can withdraw your money with only one tap. Transfer the funds to your PayPal account, or via bank transfer, or however, you want it. 
Royalty splits are one of the most incredible features of Amuse Pro. Set up your divisions in seconds, it's effortless and works off the bat. Never worry about who gets paid what, ever again. It's the most straightforward setup in the industry, split with featured artists, producers, managers or just friends. 
All Amuse users get one artist profile for free. Set it up in minutes and start releasing music today! 
An Amuse Pro-exclusive feature: Invite your manager, producer and collaborators to your profile, or gather all your artist profiles in one account. Everyone gets their individual level of access, but more importantly, everyone gets a share of the action.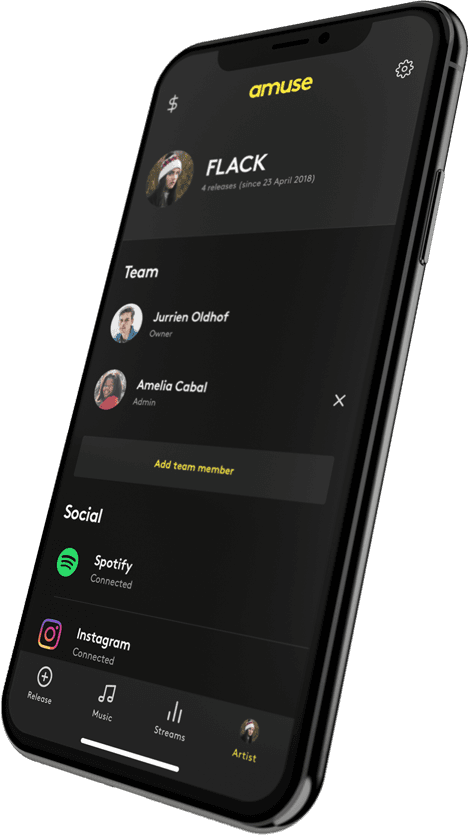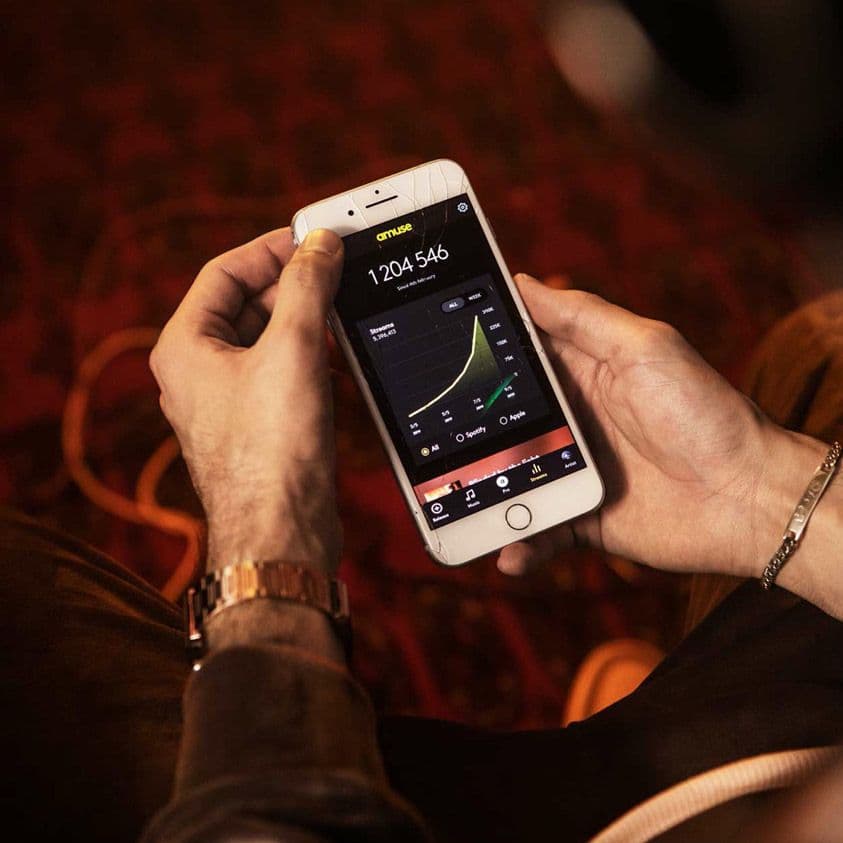 Track your streaming success real-time
Keep track of your streams, downloads and audience daily. We give you access to real-time data that helps you make informed decisions about your next release, promotion, tour scheduling and much more.
We make sure your releases are up to snuff.
Spotify and Apple Music have strict guidelines for any music uploaded on their streaming platforms. To make sure your music performs the very best, we manually check all of your releases to make sure they comply with these guidelines. It usually takes about 3 weeks.
If you are in a big hurry and need to get your song out ASAP. Pro users can access the 'Fastlane' feature that will put your songs at the top of the queue. Any questions you might have also get priority with our Artist Support team.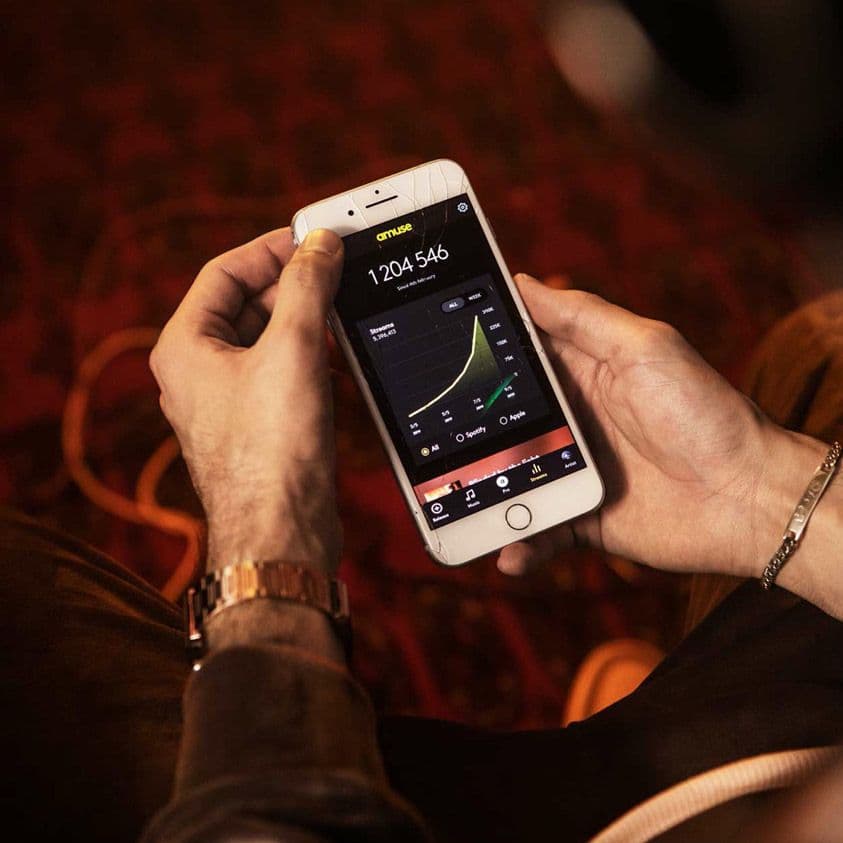 Your Music, in More Places
You've worked hard for your releases, now make sure they're available in as many places as possible. With Amuse Boost and Pro you can put your music on social media and local stores across the globe.