How to Build and Manage a Channel on Twitch (Guide for Artists)
We break down our step-by-step guide for building and managing a channel on Twitch.
Twitch is the live-streaming video platform for creators that supports building communities around shared interests — like gaming, music, sport, and food. The biggest difference between Twitch and other social media platforms is that people aren't just scrolling past your content, they're actively hanging out with you, sometimes for hours. 
While Instagram and TikTok are usually the most popular social network for music artists to reach their fans, Twitch offers more opportunities to make money. The platform supports different tiers of subscriptions and donations, and can especially help artists who are trying to make some extra money to fund their next music video or pay for studio time (you get it).
 
Get familiar with Twitch culture
Twitch is all about community. Before you start actively creating on Twitch, it's worth familiarizing yourself with its culture and etiquette. Here are some do's and don'ts when it comes to networking and socializing on the platform.
Do spend time interacting in other like-minded communities/channels.

Do engage with streams other than your own, watch them and comment in their chat rooms.

Don't self-promote, like leaving a comment on another broadcaster's stream about your own.

Don't copy someone else's content ideas, be unique or you'll be called out.

Don't network simply because you're "supposed" to. Do it with the intention of creating real, long-lasting relationships.

Don't ask another streamer to collab on your first interaction with them.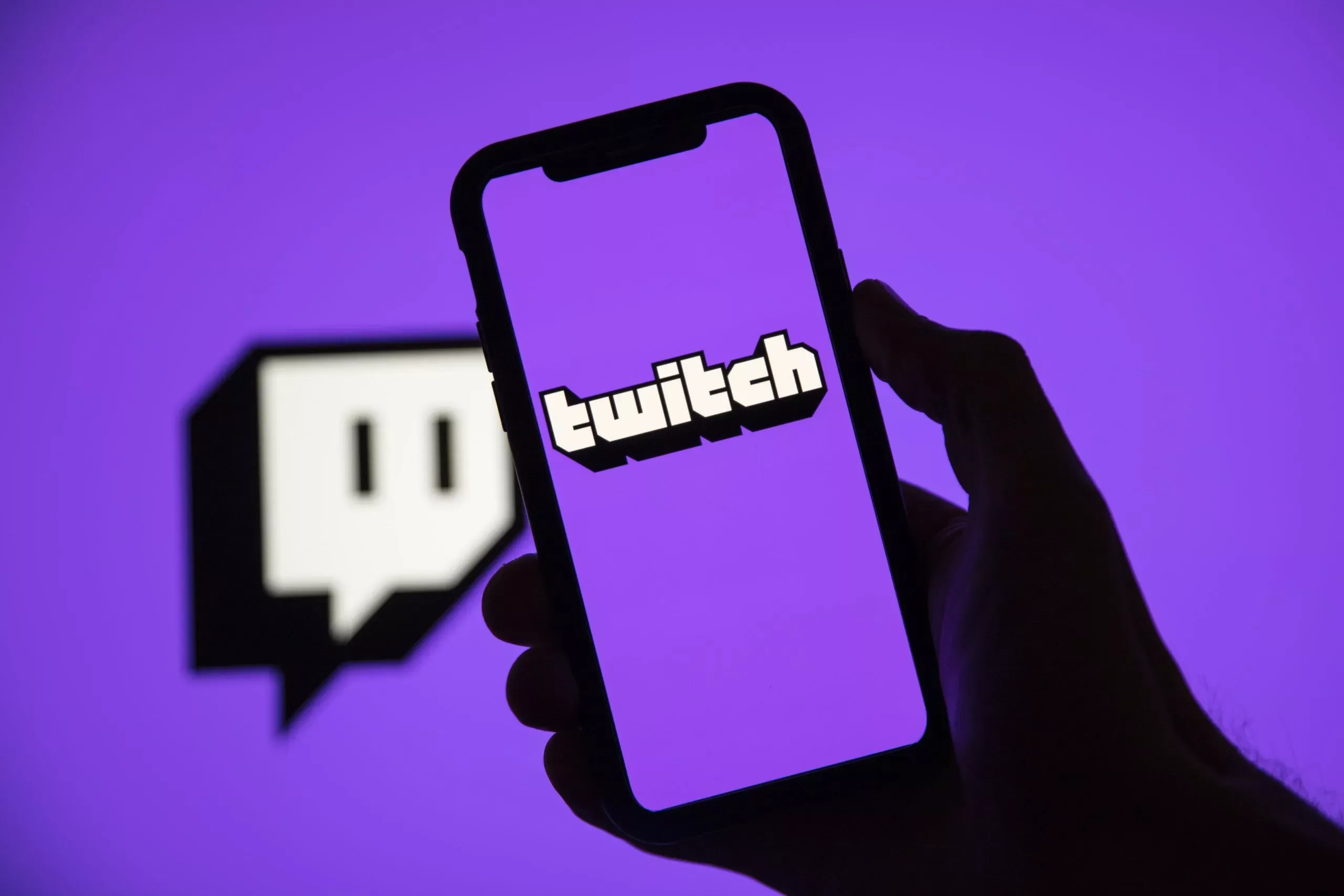 How Twitch works
Streams can last anywhere from a minute to eight hours and beyond. When you host a live stream or "broadcast," the split-screen display lets your fans see what you see on your monitor. They can also hear and see you through a smaller window on the edge of your stream. While watching your stream, fans can comment alongside other viewers, and depending on the setup of your channel, can ask questions, talk to other viewers or make donations.

Twitch also offers creators the chance to monetize their fanbase, with three tiers of subscriptions ranging from $4.99 to $24.99 per month. By subscribing to your channel, a fan will be able to watch your channel ad-free, access other Twitch perks like emotes or chat badges or actively participate in your channel.
How to grow an audience on Twitch
Set goals: First, break down your goals. Aim to reach 100 subscribers after your first month streaming, 200 after the next and so on. Setting ambitious goals helps you plan out focused steps and is a fun way to engage your fanbase — reward them as they help you reach your milestones. For example, tell your fans you'll perform your new unreleased track when you hit 1000 subs. 

Be consistent: If you want to build a loyal following, then you should stream on a frequent and consistent schedule. Set your streaming schedule and share it with your followers (this is known as "appointment setting"). Let them know what you'll be streaming and when you'll be live. Streaming frequently and for long sessions also ups your chances of being discovered by new fans. Try and stream for a minimum of four hours, this helps with viewer momentum. Take inspiration from Deadmau5, who regularly streams from his studio and invites fans into his production process as he's working.

Promote your stream: Posting your Twitch schedule and announcing when you're about to go live on your other social channels, like Twitter and Instagram, is a good way to migrate your existing fans over to your new channel. Include a brief description of what you'll be streaming, an image or video to make the post stand out in the feed, a link to your Twitch channel and any relevant hashtags.

Offer value: You need to give your viewers a reason to watch your stream instead of the other thousand-something streams happening at the same time. Find out what your fans want from you, what motivates them to join your stream, and provide them with something valuable that they can't get on your other social media channels. Take inspiration from ZEDD, who hosts music feedback sessions on his Twitch channel and invites his followers to send in their music.

Make your stream look good: Visually appealing channels generally do better than ones that don't look good. Plus, you gotta keep up your artist brand. Think about it like you do your cover art — expand your description, revamp your artwork, add colour and use images instead of text on headlines. Check out Japanese lofi artist pong's channel below for inspiration. To edit your channel layout, just go to your channel, click the box that says "Edit Panels" and start adding panels, images and text to your channel.

Interact with your viewers: Interacting with your audience is key to building a loyal fanbase on Twitch. Keep an eye on your chat room to keep up with what your viewers are saying and pick up on some general conversational topics. You can even respond directly to individual messages in the chat room or use it to facilitate a Q&A session. It's an easy way to keep the conversation going. 

Run a contest: When it comes to growing your audience, running a contest is one of the most effective (and cheapest) ways to reach new potential fans. It's also an easy way to reward your existing viewers and promote a sense of loyalty amongst your following. Set your entry method (like subscribing to your channel or sharing your stream) and decide on a prize (think: merch or show tickets).
How to make money from Twitch
Your ability to monetize your channel depends on what type of user you are. There are 3 main Twitch users: Everyday Users, Twitch Affiliates, and Twitch Partners. 
Twitch Subscriptions: Available to Twitch Affiliates and Partners only, Twitch subscriptions let your fans subscribe to your channel for either $US4.99, $9.99 or $24.99 per month. The money earned is split 50/50 between Twitch and you. 

Affiliate Links: Affiliate marketing involves promoting other people's products on your channel, using a customized link. If they follow your link and make a purchase, you receive a percentage of the money your viewer spends. Amazon's affiliate program is the most common, you can find out more about it here. 

Donations: You can ask your followers for donations to help keep your channel or artist project going. While Twitch does offer an "official" mini donation feature called Bits, you need to be an Affiliate or Partner to get access. If you're still an everyday user, you can make a direct request for donations on your page. Set up a link using PayPal or Stripe and send it to your fans in your chat room while you're streaming. 

Sponsorship: Companies like alcohol brands, clothing designers and consumer electronics (headphone brands etc) are always looking for creators on Twitch to partner with. They'll sponsor your stream in exchange for product placement. The best way to hook up a sponsor is to send an email to the marketing manager of the brand, with an outline of your stream concept, Twitch stats and anything else to help sell yourself in. 

Video Ads: It's not the biggest money maker for artists with a smaller viewership, but Twitch pays you a flat-rate per 1000 ad views that your channel generates. A typical payment is $1 to $2 USD per thousand views.
Remember to support other artists
It's a tough time for everyone in the music industry right now, so explore ways that you can support other artists on the platform. Think of it like booking a support act on your tour, or  bringing out a guest vocalist during your show. There's a few things you can do to support another artist on Twitch, including Raids — when streamers send their viewers to another streamer's live channel at the end of their stream (just type "/raid" followed by the other streamers name into the chat and your viewers will be presented with a prompt to join the other stream) — and setting up auto-hosting lists, which lets you broadcast another artist's stream when they're not live. 
Want to monetize your other social media channels? Sign up to Amuse Pro to distribute your music to Facebook, Instagram and TikTok and start earning royalties