Best Free Online Tools For Music Producers Amuse
Online Tools for Independent Artists
We've put together a list of some of our favourite online tools to help you level up for success in your music career.
Making great music should always be the top priority for any independent artist. But being independent a lot of the time means you're responsible for creating the artwork for your upcoming release, making sure it's distributed correctly, and producing promotional videos to push the song. That's a lot of work for one person without any kind of support or tools to help simplify the process, after already putting hours into making a hit! 
Before the internet became what it is today, artists would need to seek help from a label to achieve a successful career in music. The music industry norm was sacrificing your creative control to gain access to the needed tools for your music career to (hopefully) flourish. But behold! We're living in an empowering and exciting era for independent artists thanks to technology. Now you have the ability to be in charge of your career (yes, you) whilst maintaining creative control.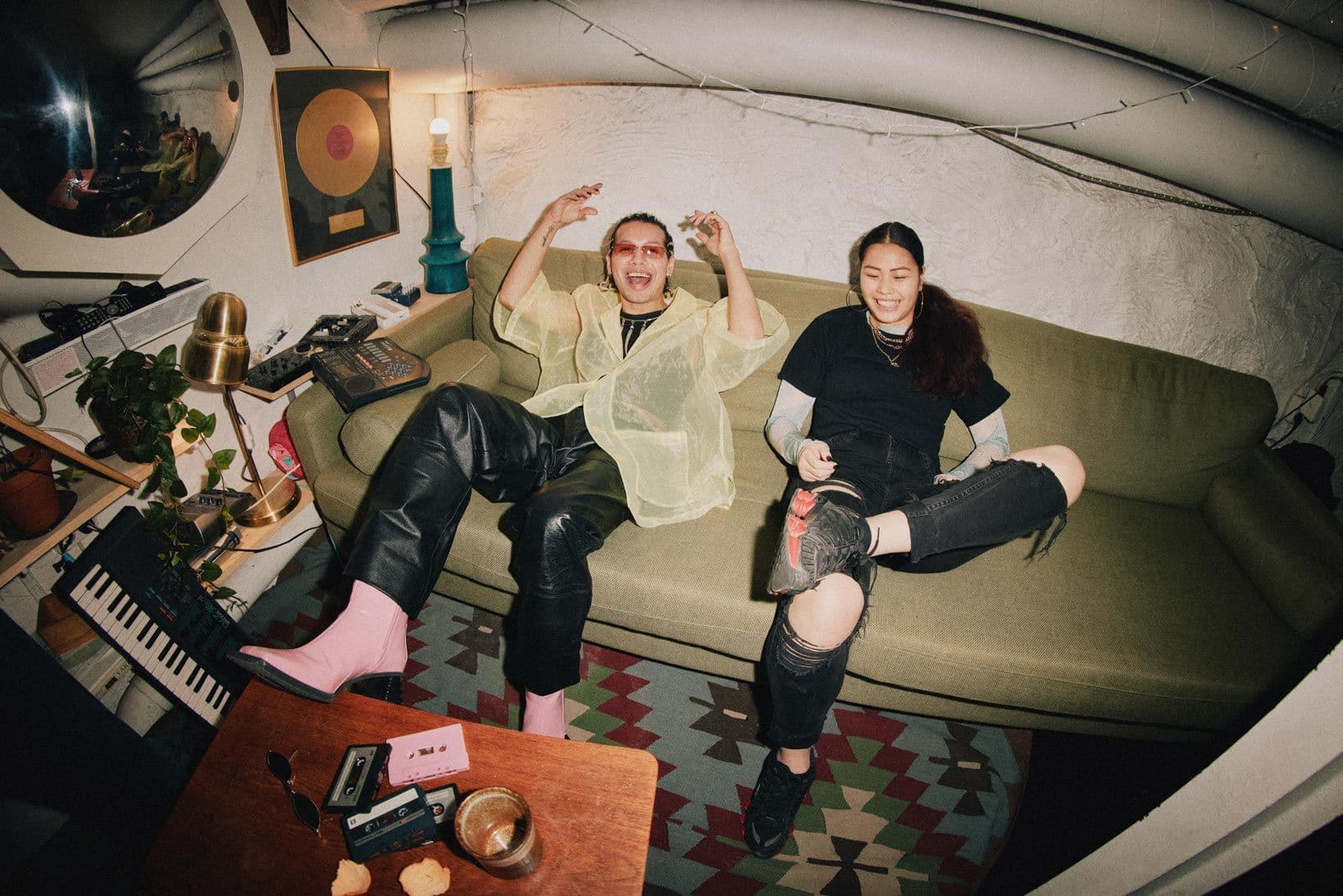 Access to online tools that can assist in distributing music, sampling, mastering, crafting promotional videos, and designing artworks – are all just one click (or subscription) away. The internet is flooded with digital start-ups and services that promise to make a creative's life easier. To help you sort through the noise, we've listed our favorite online tools that will help you manage your music career while still having the energy to focus on making great music!
Sounds & Plugins
We recommend: Splice
Pricing: Free & Subscription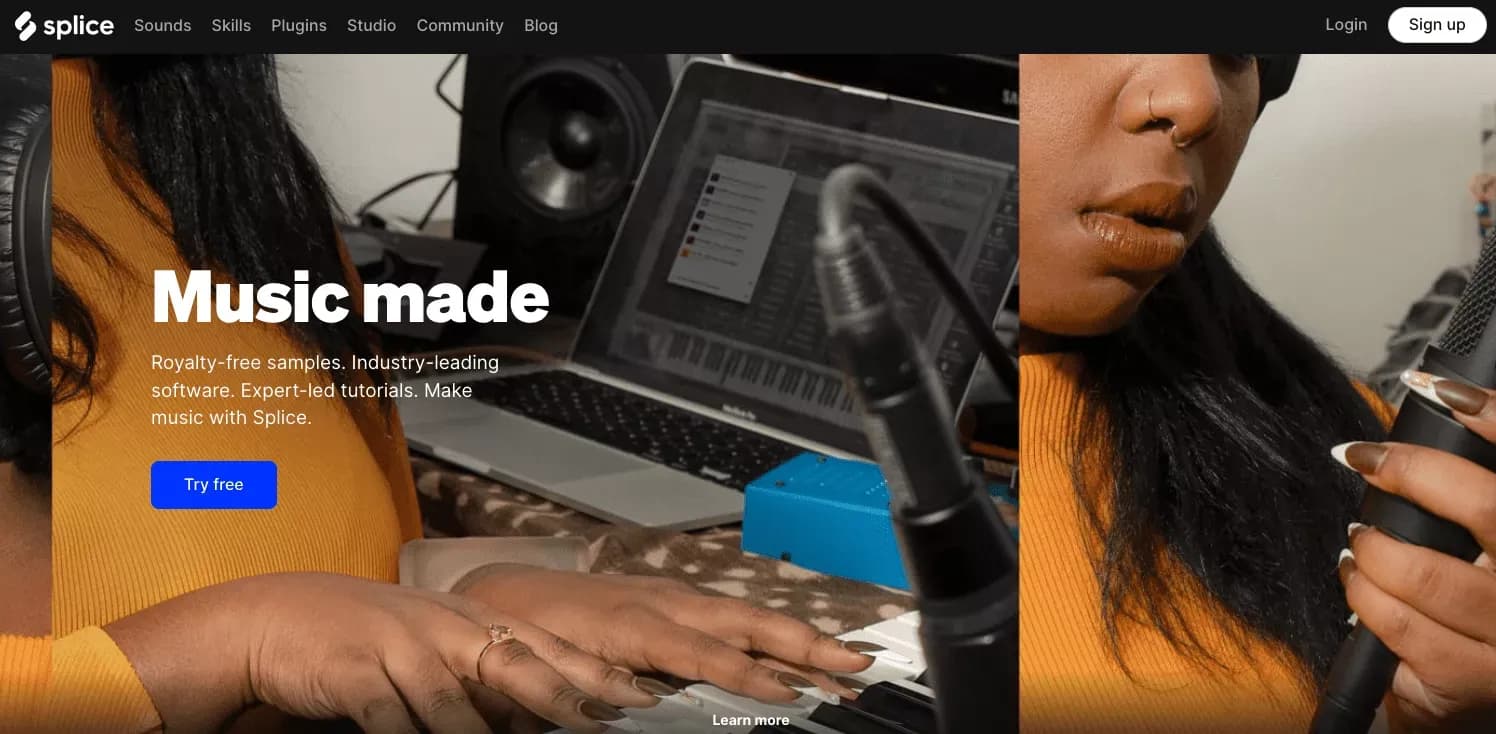 Since making quality music is at the core of what will set you up for success, let's start with one of our favorite online tools for music creation. Splice is a creation and collaborative music platform which includes a broad sample library, and audio plug-ins integrated with several DAWs (Digital Audio Workstations).
One thing that sometimes can be challenging when tackling a new song idea is finding the right sound that you will continue to build on. Splice solves this problem by offering countless loops and samples like a specific key patch, kick drums, or a vocal patch that will help lay the foundation for the new track you're creating.
Splice offers free and subscription-based options for their plug-ins, where you can "rent to own" if you can't afford to pay the full amount upfront, letting you pay it off as you're using the plug-in to craft your biggest hit yet!
Getting a second opinion during the music-making process can be crucial to making your song reach its full potential, so when you're ready to share a draft with peers, Splice has an online community that you can tap into. A great tool if you're looking to collaborate with other independent artists or just get feedback on your project.
Here is a helpful video to get you started with using Splice:
Sampling 
We recommend: Tracklib
Pricing: amuse users get 15 free tracks when signing up. Click here to claim the special offer.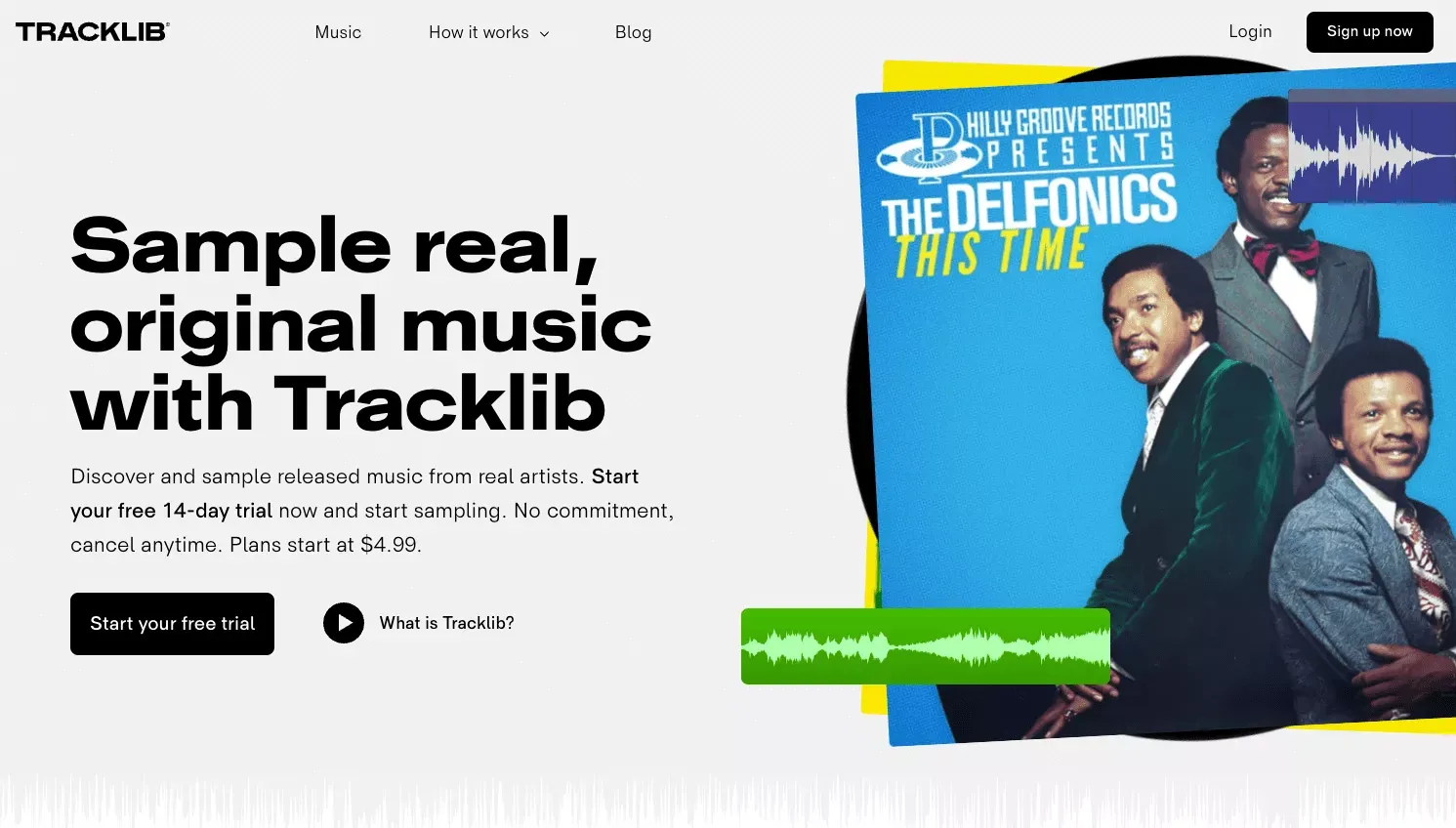 Sampling is a global part of music-making but unless you clear your samples, you're risking getting sued and losing a considerable amount of your royalties. That's where Tracklib comes in, a music sampling service that has already taken care of the legalities, by providing artists with pre-cleared songs to use for inspiration when making their next banger. 
While Splice provides license-free sample packs, Tracklib offers pre-cleared songs for use in music production – giving access to real, original music created by real artists and expert musicians. They've transformed what we used to know as "crate-digging". Instead of venturing to vinyl shops and sorting through numerous records for hours to find a new sound, Tracklib digitalized the process. Discovering a golden two-bar section that will transform your song, now only requires an appropriate filter search based on genre, artist, or record label. 
We caught up with Tracklib's CEO Pär Almqvist to get his take on the revolution of digital sampling and how Tracklib is a part of that progress:
Mastering
We recommend: Masterchannel
Pricing: amuse artists have an exclusive offer for Masterchannel for $8 for Lossless mastering, $13 for Hi-Res, and $18 for Ultimate. To claim the exclusive discount, use the code AMUSE_VIP upon checkout.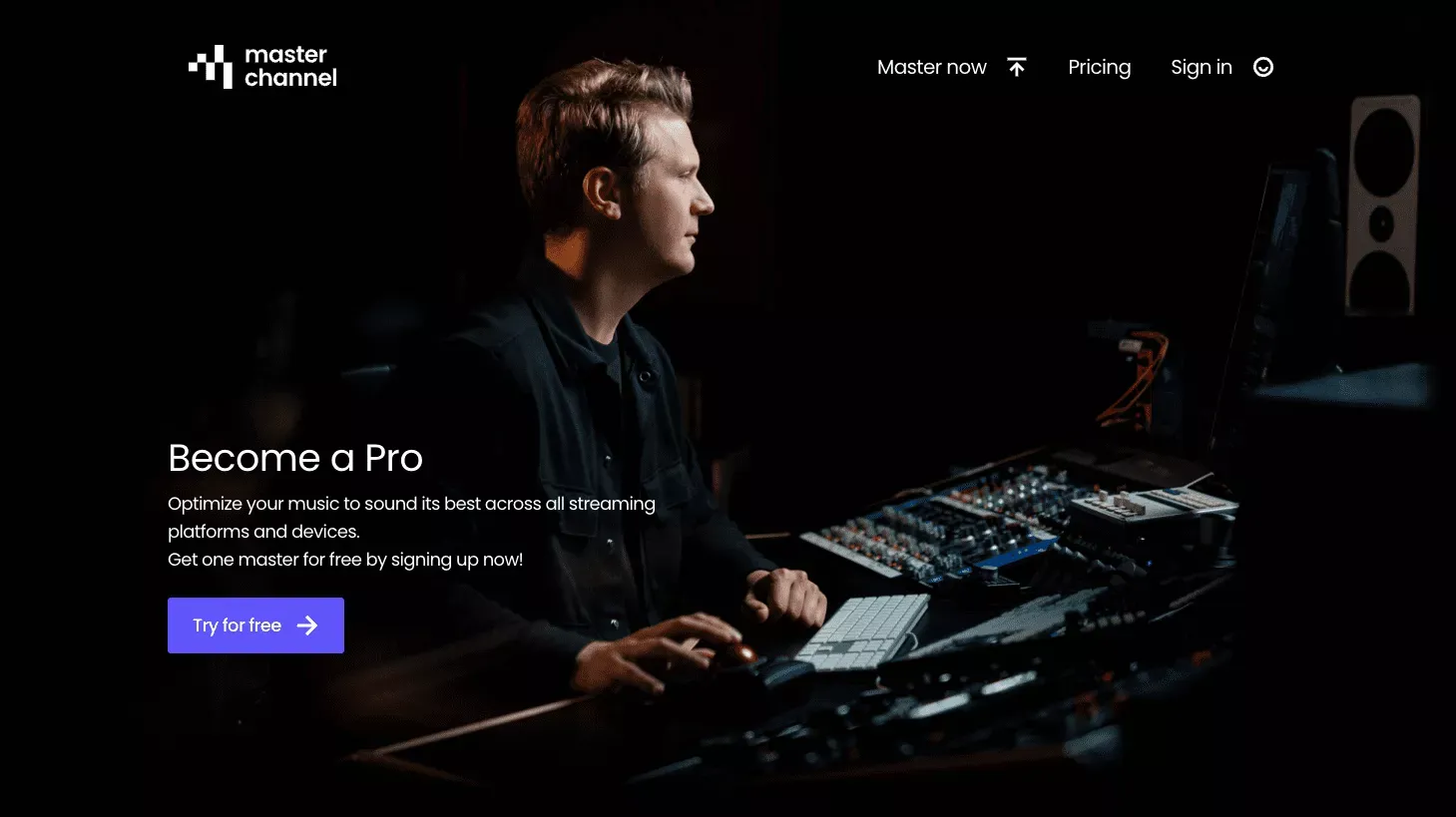 When you're finished mixing your song, it's ready to be mastered. The creation of your track might have been a collaborative effort if you're a lyricist and singer; perhaps you already have access to a professional audio engineer who'll help you get the song ready for distribution. But in case you're spearheading your music career solo and need assistance in this final step of music-making, we got you covered. 
Well, Masterchannel does. If you want your music to become the next award-winning masterpiece, don't skip the mastering stage. This final but necessary step puts the finishing touches on your mix, enhancing the overall sound so that when your listeners press play, they're blown away at the sonics you've strategically mixed together.
Now that you understand how important mastering is, let's break down what makes Masterchannel a great option if you don't have access to an audio engineer or the skills to master a song yourself. Other AI-driven mastering services on the market compare the tracks users upload to existing songs and genres, but Masterchannel takes its own approach. Their unique algorithm mimics the thought processes of a human mastering engineer to deliver a (very) impressive result. 
Masterchannel just launched a subscription, providing one mastering solution to all of your music. You can now easily master your demos, beats, releases, remixes, and DJ sets for only $25/month (special intro offer). You can learn more about their subscription format here.
Some of our favorite features from Masterchannel:
Studio-grade master quality: optimizes your music to sound great on all devices and streaming platforms, increasing your chances to get your music featured in the right playlists and outlets. 

Zero technical expertise required: requires no user adjustments, you'll get a ready-to-go master.

Mastering results in less than 10 minutes.

Master several tracks at once. Perfect for EPs and Albums. 

Revisions: they give you the chance to re-upload your mix if you need to do any adjustments to your initial upload.

Free trial upon sign-up for a free account: a great way to test their mastering service before committing.
Upload your mix. Lean back while they optimize your track in a matter of minutes. Download your master and get ready to distribute your music to the world!
Create Your Own Artworks
We recommend: Canva
Price: Free & Subscription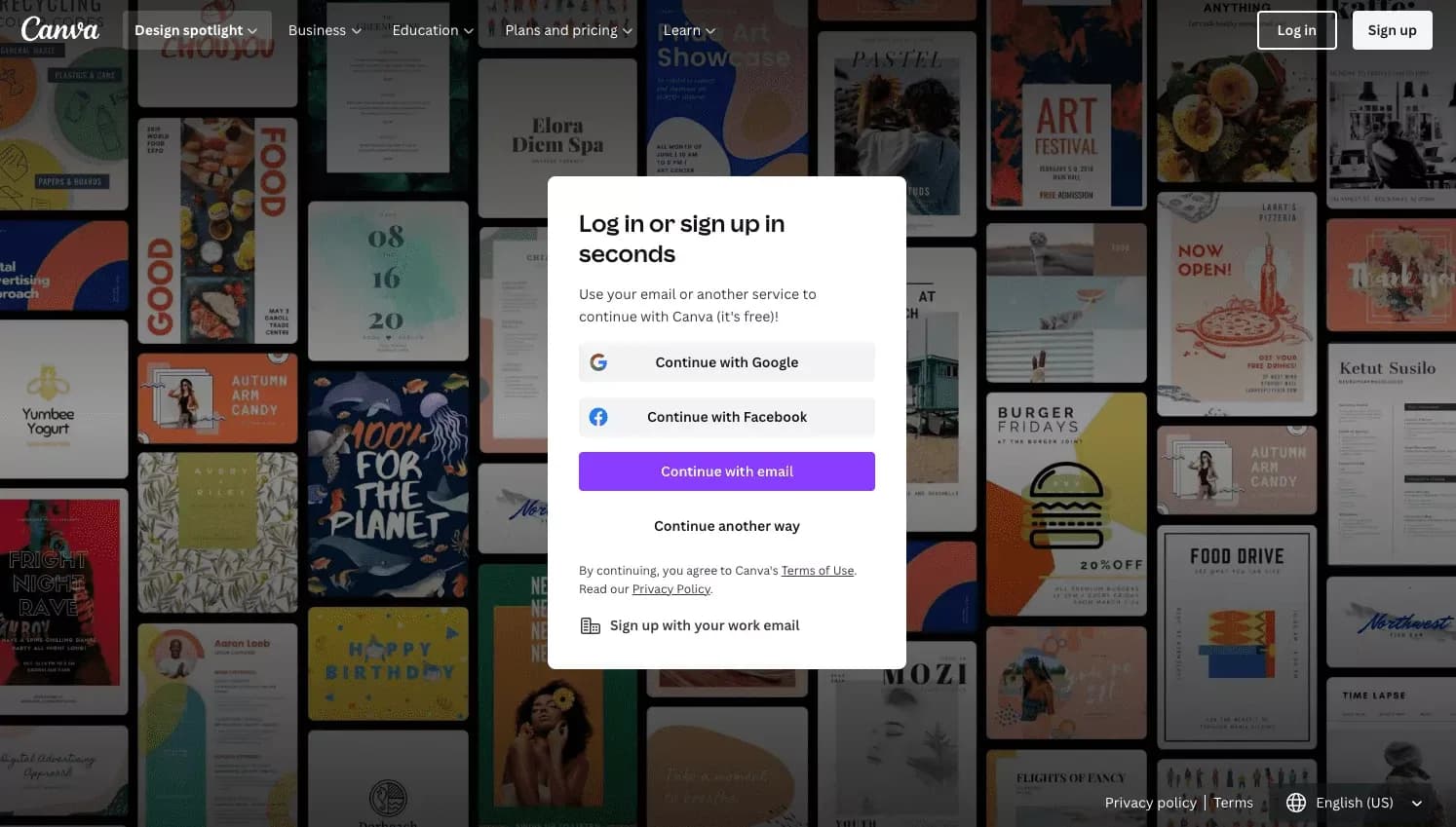 No matter what kind of music you make, your artwork gives the first impression to a potential listener of how the song might sound (along with the title of course). This one image paired with a fitting title will help attract casual listeners to your music or your Spotify page, hopefully turning them into fans. 
From creating eye-catching artwork for your upcoming single to promotional assets, Canva makes graphic design simple for non-designers. Specifically, their album cover tool helps you design artwork for an upcoming release, with set templates to choose from, only requiring you to customize using the available tools for fonts, images, and colors.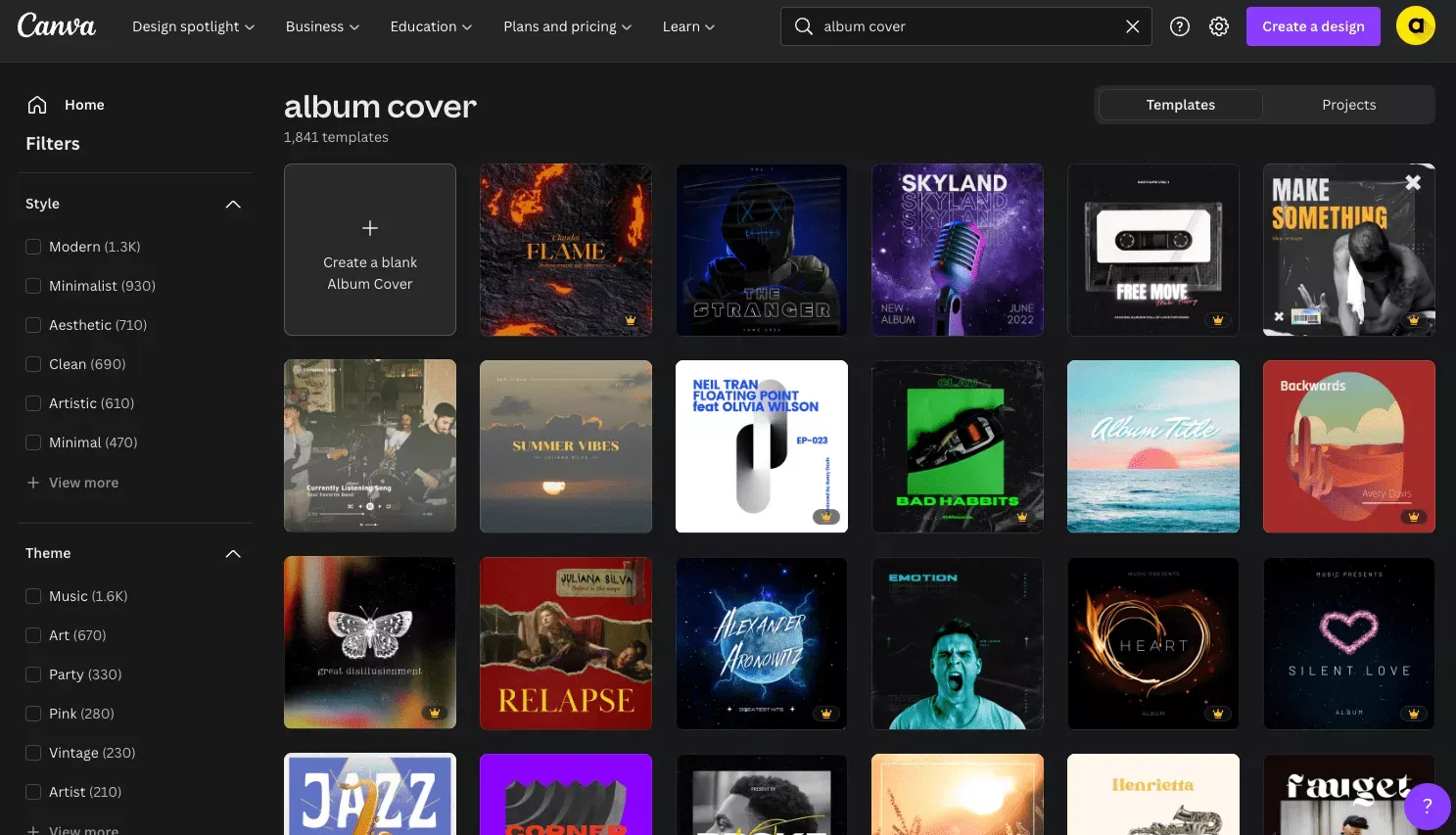 Before you create your artwork, below is a friendly reminder of the artwork guidelines set by the streaming services. Make sure you follow them, to make sure your music is approved for distribution.
Distribution
We (obviously) recommend: amuse
Pricing: Free & Subscription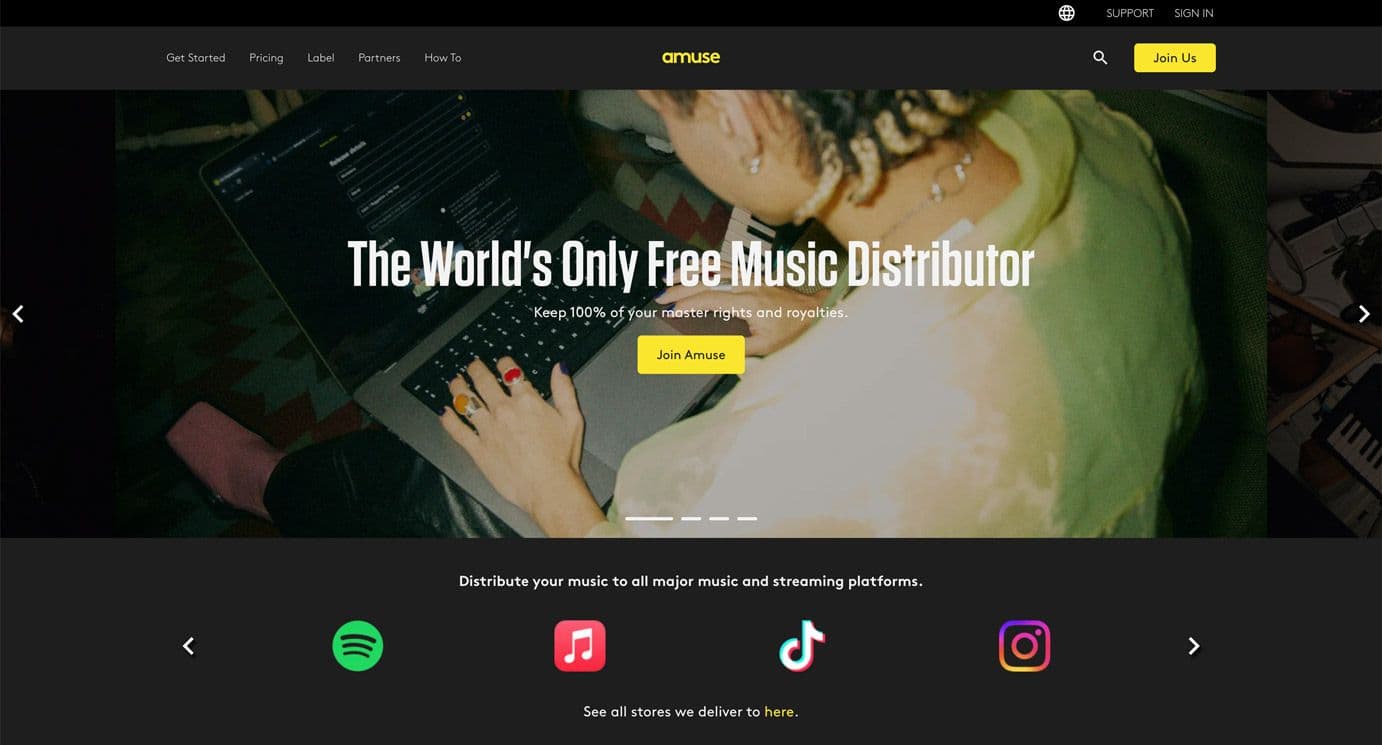 First of all, there's no shame in self-promotion cough cough. To get your music out on streaming services you will need to release it through a distributor like amuse. 
With amuse, uploading your music only really takes a few minutes given that you have your killer artwork and mastered track (with a title) all ready to go. As long as your audio and artwork file follow all our guidelines, we'll make sure your music is available on all the major stores and streaming platforms. We'll deliver your track to platforms like Spotify, Apple Music, TIDAL, Napster, Deezer, Audiomack, Instagram, YouTube, TikTok, and more. 
We're a firm believer that artists should always stay in control of their career whether that's creative control or keeping 100% of their rights and royalties, so we never take a cut of your earnings. When you release through us, you will have access to streaming analytics on the desktop app, giving you full oversight of how your music is performing across the world.
If you want to start off by trying our service, the Start tier is 100% free. The paid tiers (Boost, Pro) have additional tools for artists who are more routined and want their music available in even more stores, faster support, faster delivery, team accounts, and the option to set a release date.
Our label team uses the distribution platform to discover new talent. When we discover an artist with traction that we believe in, we will reach out and offer them an artist-friendly deal. This is how we keep our distribution service free and open to everyone.
Submit to Blogs 
We recommend: Submithub
Pricing: Free
Music blogs are definitely not a thing of the past. It's still a great way for you to reach new potential listeners and have the opportunity to give a deeper insight into who you are as a creative beyond the music you make. It's a chance for your fans to not only get to know you better but also form a stronger connection to your music through understanding the story behind it. 
One simple way to submit your music to blogs is by using Submithub. It's a website that acts like an online community of creators that allows you to upload your music to pitch it to various blogs and YouTube channels around the world. Submithub also lets you share your music with record labels, radio stations, playlist curators, and SoundCloud. 
For other music blogs that we recommend directly pitching your music to, read this article.
Submit to Playlists
We recommend: IndieMono
Price: Free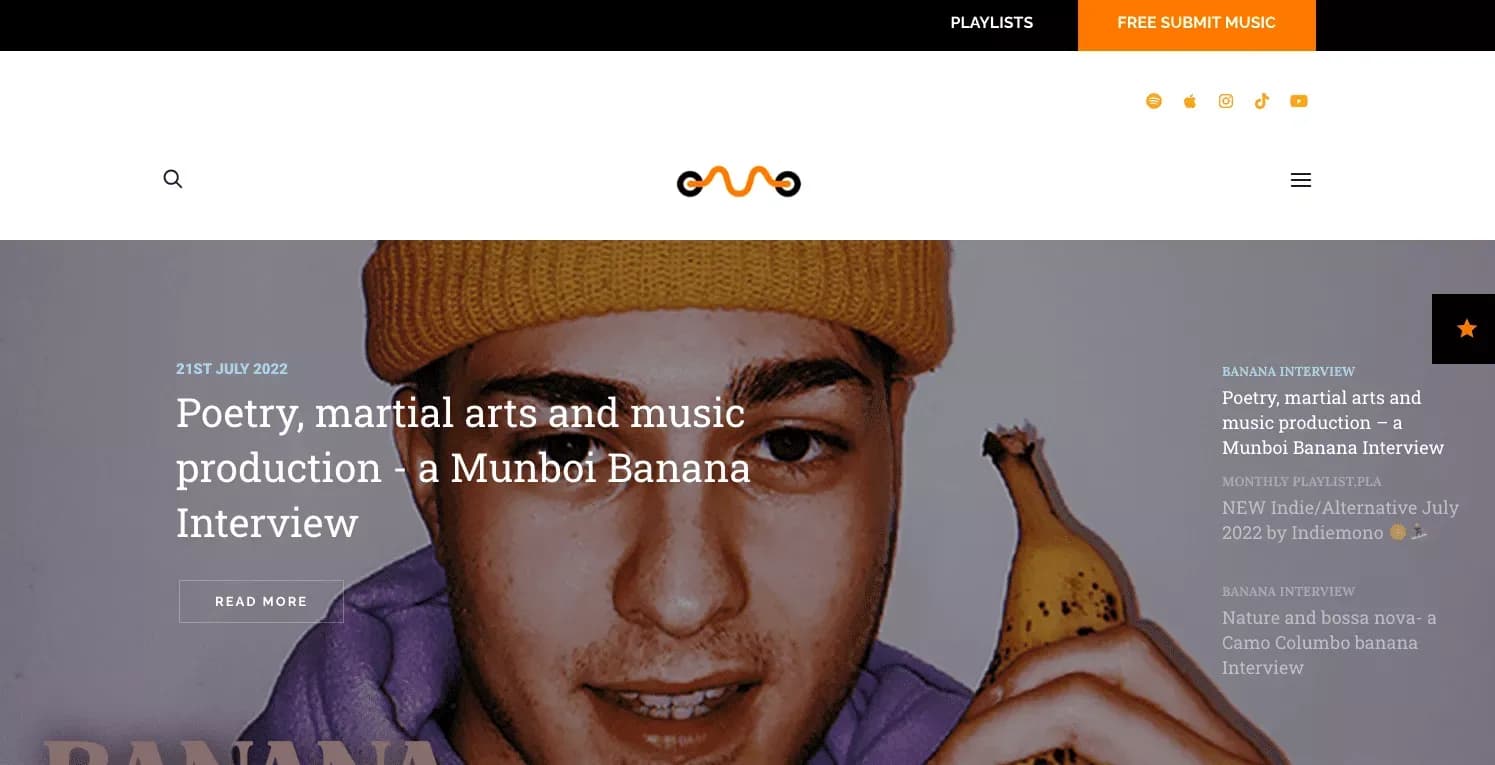 Landing the right playlist placement can have a massive impact on reaching new fans that love your genre of music. By your song being pushed in front of new listeners, your streaming numbers and royalties will also increase.
You can pitch a track directly to Spotify or Apple Music with hopes to get your music featured on their top curated playlists, read more on that here. Another option is to submit your music through an online service like IndieMono, where they let you submit your music to popular playlists that they've curated primarily on Spotify. 
Their system is genre-specific (like pop, urban, indie, folk, etc), so when you submit your music to be considered in a certain category, your track has a chance to be featured on any of the playlist bundles that have relevance.
Create Videos
We recommend: Rotor Videos
Price: amuse users get 10% off. Click here to find out more.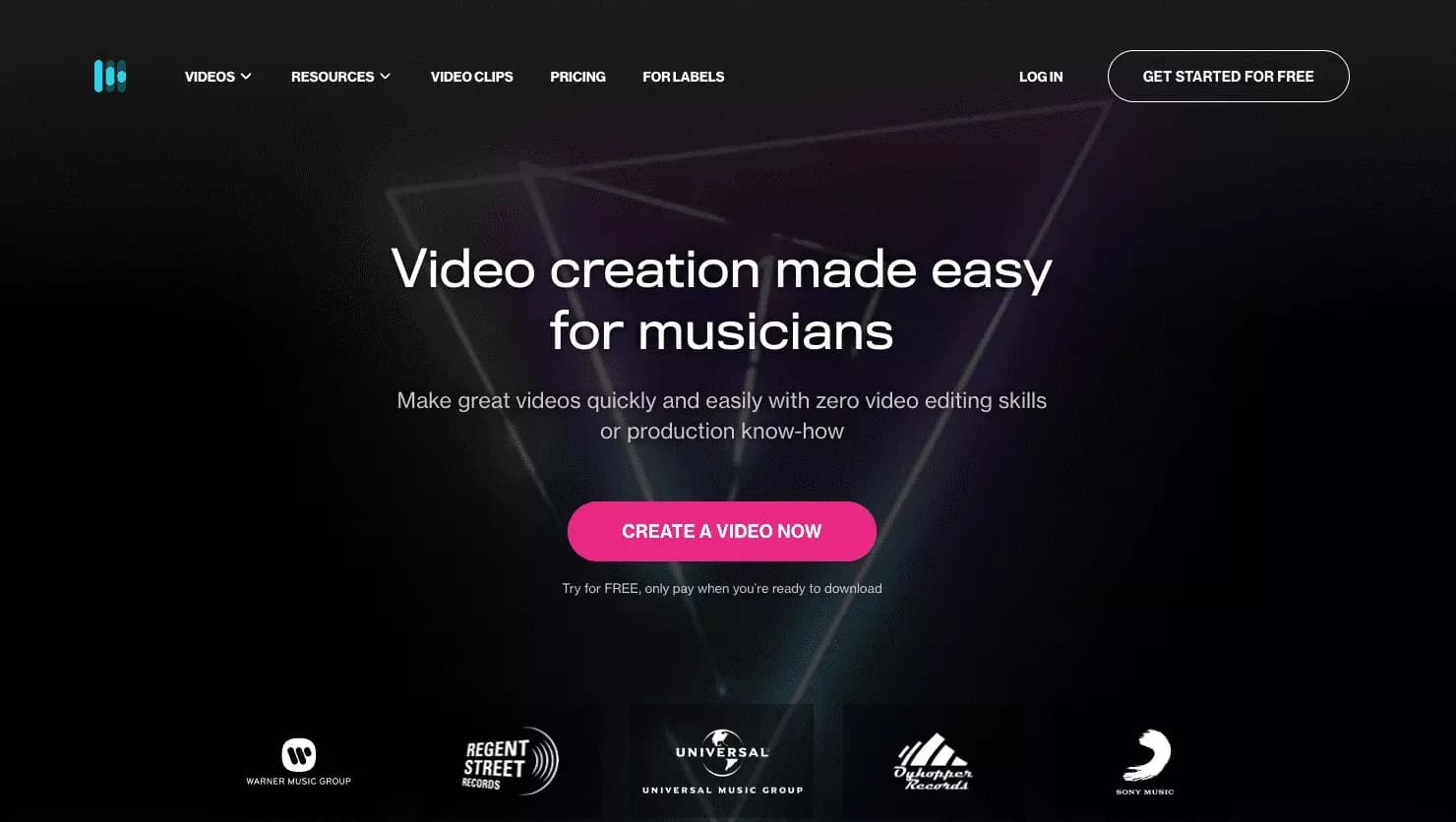 While listening to a song is already a powerful method of storytelling, pairing that with a Spotify canvas and music video helps your audience grasp the visual concept of your brand. If you're now saying, "I don't have enough money to hire a videographer and editor to help me with the music video"...well, you don't need one! First head to this article to get our tips on making a DIY music video on a budget. When your music video is ready for editing, our friends at Rotor Videos will help you bring it all together.
Rotor Videos allows you to drag and drop videos while adding seamless transitions to your song, to make editing videos as easy as possible. They even have a stock library where you can find extra footage you can use in your video as a b-roll. You can create quality music videos, visualizers, promo and lyric videos, and a Spotify canvas for your upcoming track.
We hope you found at least one online tool in this list that will prove helpful for your upcoming project. Remember to bookmark this page! We'll be actively updating our recommendations.