How To Make Extra Cash As An Independent Music Artist
How To Make Extra Cash As An Independent Music Artist
The journey to the top is not always as financially fruitful as many might think. From music coaching to production and mastering, here's our guide to making extra cash as an independent artist.
Written by Evie - December 8, 2021
The financial reality of being an independent artist is… not always the brightest. One of the most common misconceptions in the ~ social media age ~ — where many artists constantly position themselves like they are killing it; playing festivals, traveling, and partnering with cool brands — is that music artists make it work without a side hustle.
"I know pretty much half of the musicians in existence have a side job of some sort," indie singer-songwriter Cass McComb told Vulture in an interview. The truth is, most independent artists rely on multiple sources of side-gig income outside of their music career to pay their bills. 
From music coaching to production and mastering, here's our guide to making extra cash as an independent artist.
Sell Your Beats Online 
Selling your beats, loops, drumkits, and samples online is a great form of passive income  – you create them once, then sell them over and over again. You can sell your beats separately or package them together as a bundle or sound library. 
Wondering how to price them? Generally, beat prices range from around $20 USD and up, depending on the quality of the beat, its authenticity, or the producer (and personal brand) behind them. Check out beat libraries to get an idea of what other producers in your lane are pricing them at. 
There are a few digital production marketplaces like Sellfy, Beatstars, and Airbit that can help you sell your beats, but some will take a share of your profit or charge you a monthly subscription fee. 
Here is a breakdown of some great websites where you can sell your beats:
Airbit: Airbit is an established marketplace for music producers to sell their beats to independent artists. Initially, you can start with the free plan and upgrade to a monthly paid plan when you want more selling options. Here is their full beginner's guide to selling beats on Airbit.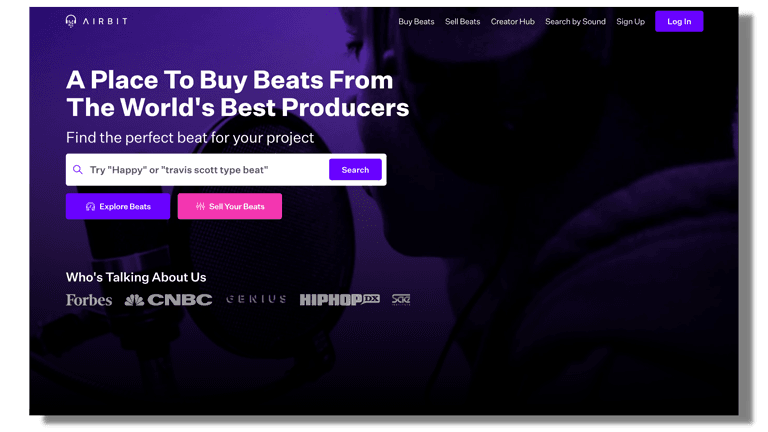 Beatstars: Beatstars is the perfect platform for bedroom producers who want to make money via leasing, collaborations, and streaming. This website is a hub for producers to lease or sell music online. Beatstar's main focus is to bring together creatives like songwriters, videographers, producers, and musicians to collaborate. It's set up as a marketplace for creatives to buy and sell beats, but unlike other sites, it has a wider user base. It has one unique quality from its competitors, streaming. It offers the option for users to sign up to sell their music while also having the ability to license their music and release singles, EPs, and albums (like on Spotify).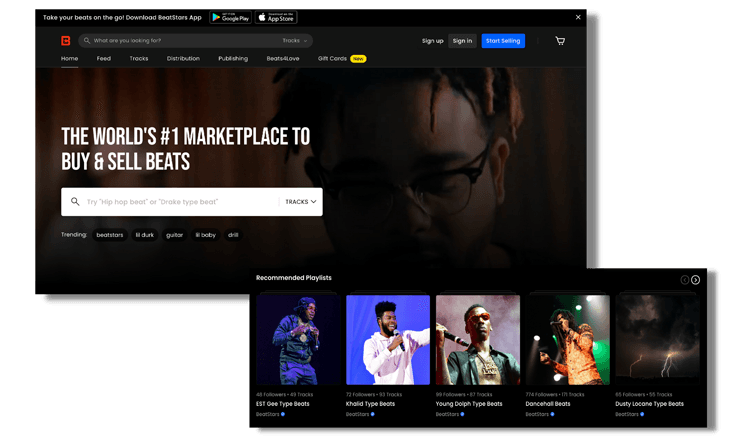 Sellfy: As Sellfy describes their service, "all-in-one e-commerce service designed for creators to sell digital and/or physical products, digital subscriptions or Print-on-demand merchandise online in a simple way. Depending on what you need, you can choose to build a store directly on Sellfy and sell from there or integrate our service into an existing website". Basically, Sellfy helps creatives sell digital products such as music, illustrations, photos, books, or videos in digital files.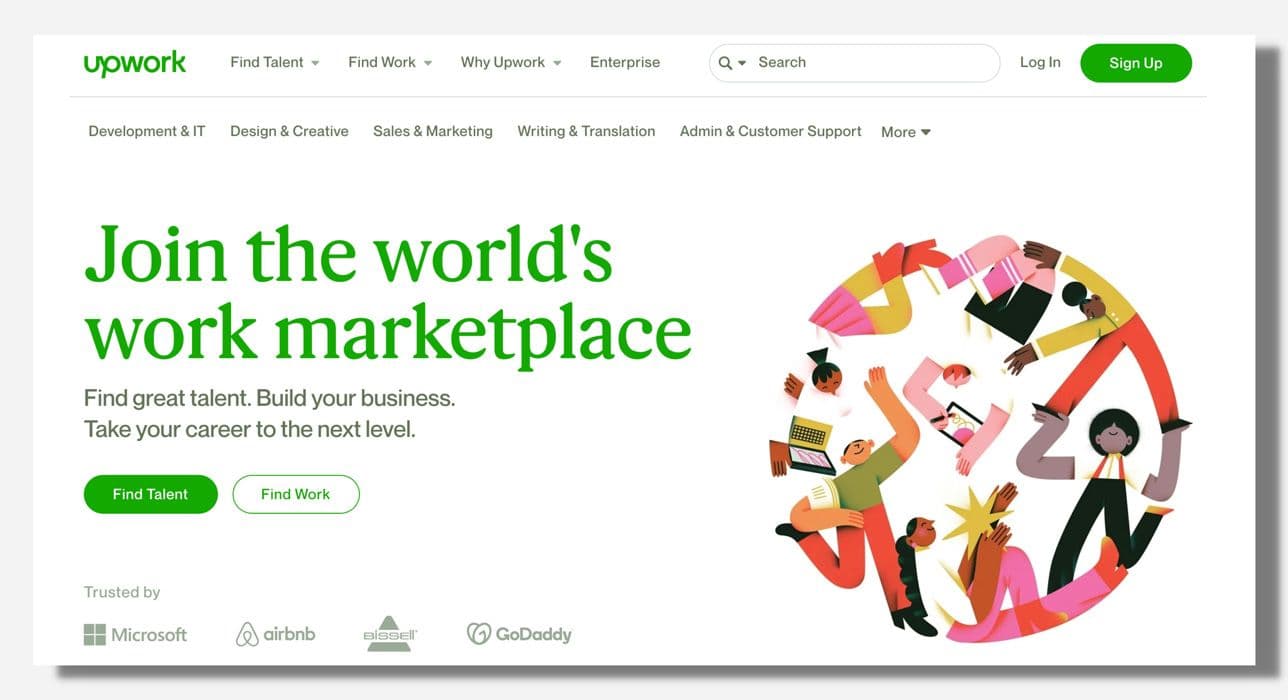 Make a personal website: Having your own website could be a great way to showcase your brand, and personality along with your beats. Many producers don't invest time in making their own website to sell their beats thinking it requires too much time and effort when in reality there are several websites and tools like WordPress, Squarespace, Bandzoogle, and many more. The best part of selling your creations on your own website is that you won't have to pay any commission fee for each transaction.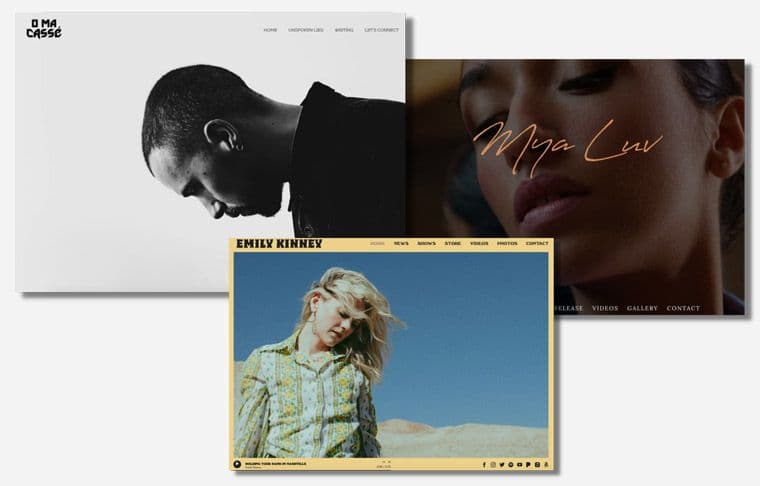 Do your research before signing up and ask yourself how serious you are when it comes to selling your beats to pick the right fit. 
Once you've got your beats online, it's time to market them. Share your products on social media, in online communities (like Reddit or Discord), send an email to your email list, or invest in paid ads. 
Music Coaching
If you're an independent artist yourself, chances are you've spent years building up your music skills — like production, songwriting, or playing an instrument. If you're looking to pick up some extra cash while gigs aren't happening, consider offering coaching services to the music community. The best kind of side gigs for artists are those that don't steal you away from your main passion — music.
In-person coaching:
IRL lessons could be a bit tough to navigate in 2021, but many countries are still allowing small groups of people to gather inside a home or music studio. You could offer one-on-one lessons, or invite people to join an intimate class group. Remember to check your local restrictions and recommendations. 
Online lessons:
IRL lessons are great, but they can also be limiting depending on restrictions to in-person gatherings and your location. To expand your music coaching hustle, you can offer lessons online (with previously recorded videos) or via live stream. You can use free services like Facetime, Zoom, or Google Hangout, or level up and go pro with a service like Circle, which helps you create a dedicated home for your music students, letting them connect with each other, and interact directly with you while taking care of payments and subscriptions. You can also sell your knowledge on online learning platforms like Skillshare, Udemy, or Sellfy.
Rather than offering a one-off music lesson, think about how you can package up your coaching into a bigger offering, with a longer duration and a higher price tag. Are there any bonus options a student can pay to add to their course, like a one-on-one workshop, a private performance for them with feedback and their mates, or a weekly video call with you? You'd be surprised what your fans are willing to pay for.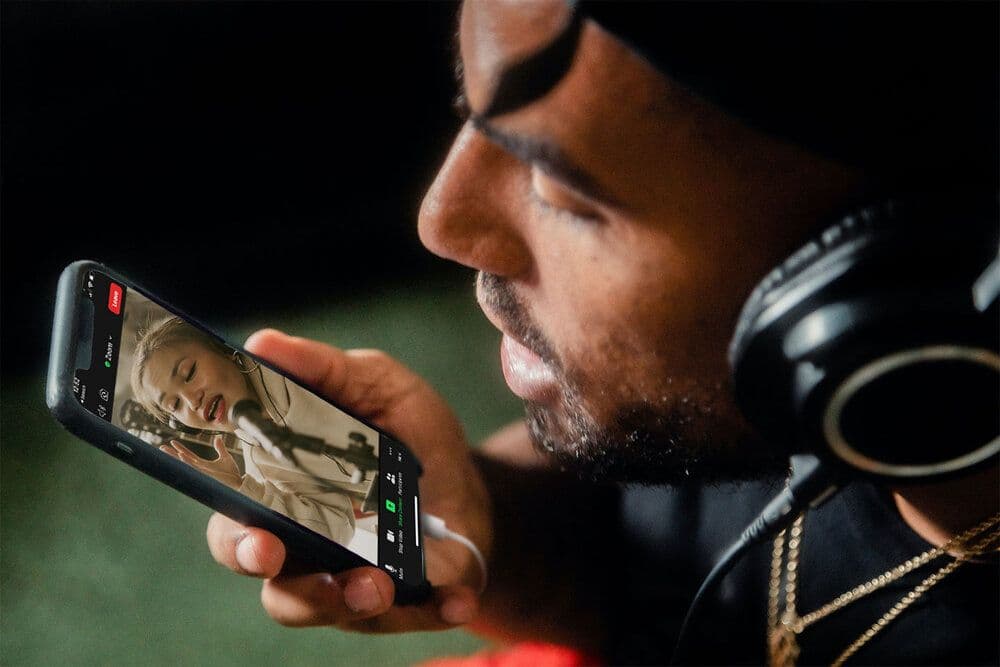 Music Production & Mastering Services
This one is kind of a no-brainer. You've got the skills. Other artists need them. See where we're going? Another way to make money as an independent music producer is by selling services like mixing, mastering, recording, editing, or composing. There are tons of producers, singers, and other artists who need the help of other artists — you've just got to find them. 
First, register your services on an online marketplace like Fiverr, Upwork, or SoundBetter (a marketplace specifically for mixing and mastering engineers, producers and performers, and part of the Spotify fam). 
Let's take a look into these online marketplaces so you can find your best fit. 
Fiverr
Fiverr's an e-commerce platform that provides freelancers with direct access to the global demand from potential buyers. As a freelancer, you can spend less time on marketing and bidding on the platform, and more time on building your profile and putting your best work out there. Here are a few basics that you should consider when building your profile on Fiverr:
Find your niche: The best gig ideas are small, scalable tasks that only take a few minutes to complete. As a seller, your first assignment should be to break down your skillset into a small offering that makes sense to start selling at $5.

Research your skill: When considering creating a Gig, look at similar existing Gigs. Knowing what other sellers are offering to buyers gives you a sense of what the market for your skill is and will help you understand what you need to do to succeed.

Know your value: Fiverr's services start at $5.00. While it can be tempting to offer promotions or discounts to start your orders rolling in, offering your work for free is not a recommended approach to connect with or entice potential buyers. Set your potential buyers' expectations and set the precedent that your work can't be obtained for free. It's essential to know your worth as a seller and not to compromise it to attempt to attract buyers.
Source: www.fiverr.com
Upwork
Upwork has built an expansive and unique repository of data on its platform, which, when combined with machine learning capabilities, enables Upwork to best predict the availability, interest, and skill relevance of specific freelancers for specific projects. Unlike other freelance sites, Upwork has a more diverse category of talents and projects and offers free membership.
When getting started on Upwork, create your profile by choosing work categories that are most relevant to your skillset. Set an hourly rate that reflects your skills and experience level. You can search Upwork to get an idea of what similar freelancers are billing. Then consider these tips to help enhance your profile and make sure it showcases your experience and expertise in the best light.
Here are some helpful tips from Upwork to stand out from the crowd. 
Source: www.upwork.com
SoundBetter
SoundBetter is a music production marketplace, helping musicians worldwide connect and hire top music pros so they can get to great-sounding release-ready songs.
With tens of thousands of top Singers, Producers, Songwriters, Session Musicians, and Mixing & Mastering Engineers, including dozens of Grammy award winners, SoundBetter has the most comprehensive database of vetted music production pros for direct-hire in the world, and a member community spanning over 14,000 cities worldwide. Musicians can find and securely hire the right pro based on specialty, budget, genre, credits, reviews, and sound samples. 
Here are some helpful tips from Soundbetter on building a profile that stands out from your peers. 
Source: www.soundbetter.com
After you've picked a freelance website that suits your expertise the best, spread the word about your new freelance services through your social media channels, industry contacts, or directly in an email to studios and music production companies. You've got this fam! 
Voiceover work 
You don't need to be a good singer to get a voiceover side hustle. Whether it's voicing a film character, recording training or education sessions, reading out audiobooks, or doing a voiceover for a television commercial, you can record and sell your voice from anywhere (assuming it's quiet and has an internet connection). 
If you want to take this side gig seriously, a voice-over home studio is essential to enable you to produce high-quality work for your clients (that you can charge a premium for). If you're interested in building a recording studio in your home, read our guide to building a DIY music studio at home and our tips for recording pro-level vocals. 
Once you've got your studio up and running, register your services at an online voiceover marketplace like Voices.com or Backstage.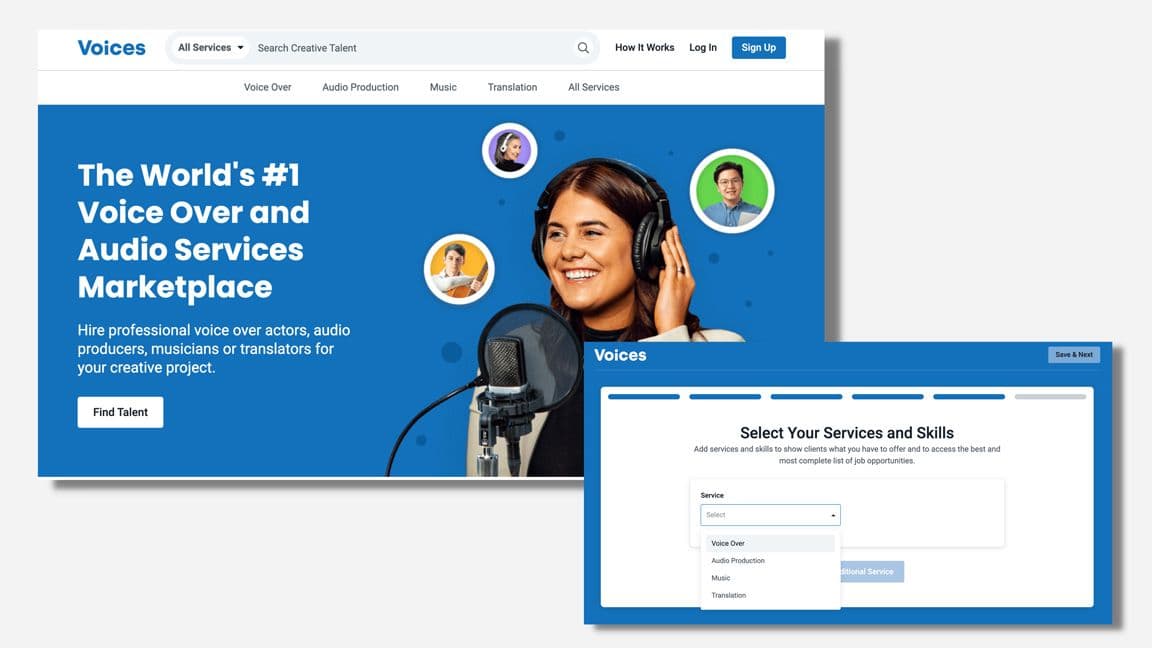 With the right strategies and tactics, every independent artist can get their music in front of the right people. Want more tips? Check out our top tips on promoting your music.