What Is The Difference Between Mixing And Mastering
What Is the Difference Between Mixing and Mastering?
Here's our breakdown of the difference between mixing and mastering, with tips for helpful sound tools to make your music ready for distribution.
Mixing and mastering are two critical components to ensuring your music sounds great on any DSP. But what is the difference between mixing and mastering? In this guide, we define the difference between the two and plug in some of our favorite tools to help you get your music sounding .
What is the difference between mixing and mastering?
Mixing is the process of blending individual tracks together or putting the final touches on a singular track while mastering is the final stage of audio production where you prepare the track/s for distribution.
So what does this all mean from a musical perspective? Let's break it down further.
What is mixing?
Mixing is the starting point of post-production. Put simply — you've made a beat, and recorded some vocals — it's time to make an arrangement and turn it into a song. This is usually where a mixing engineer comes in. Their job is to make sure that everything sounds balanced and cohesive. They work with tools like EQ, compression, and reverb, and ultimately put emphasis on important sonic elements of the track/s.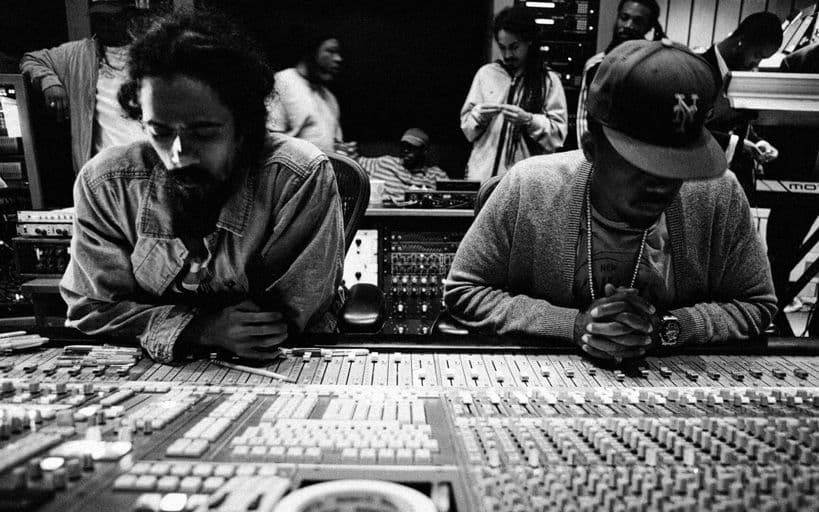 A mixing engineer's second job is to serve the song's emotional impact. To bring a song to life. You give them the material to work with, and they will give you a song.
What is mastering?
Mastering is the final stage of audio production — the process of putting the finishing touches on a song by strengthening the overall sound, creating harmony across an album, and ultimately preparing it for distribution. A mastering engineer adds the final touches to the mix. They do quality control before your EP, album, or single gets released to the world. A mixing engineer will work with a multitude of tracks, forming them into a song. Mastering engineers work with a single stereo track, doing everything they can to make that track sonically shine on any playback system.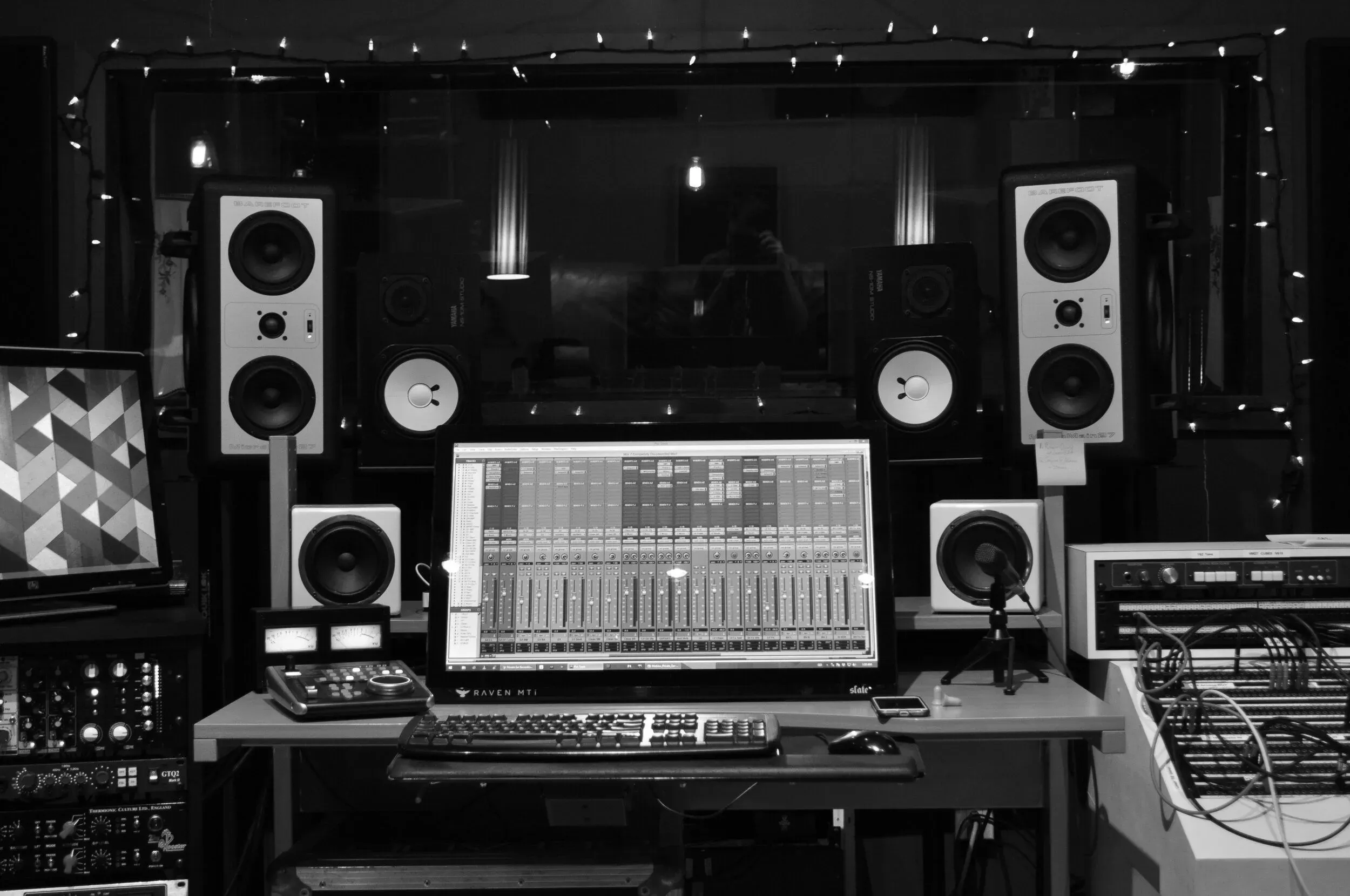 A mastering engineer's goal is to often relational — making each song (if you're making an EP or Album) fit with other songs on the project. They also help with matching your project to other established artists who released music in that same genre (and hopefully top it).
If you've written, recorded, and mixed your song, it can be hard to be objective during the mastering process. Your ears are so used to hearing the song that you may not notice any faults. That's why it's always best that you always get your songs mastered by someone else or use an intelligent mastering assistant (we'll get into that later). 
Now that you have a better understanding of the difference between mixing and mastering, here are some of our favorite tools that can help you get the job done from your home studio.
Best Sound & Mixing Tools
Mixing can be, as described by many producers, one of the most satisfying parts of music production. When polishing raw recordings, adding creative effects, and being experimental in adding the final touches to a song — plugins are a producer's best friend. 
 The mixing process can involve:
Balancing levels

Panning instrument positions in the stereo field 

Equalizing

Compressing

Enhancing harmonics

Fixing problematic frequencies

Adding effects like reverb and delay

Automation

Editing sounds with your creative touch
Universal Audio Apollo Twin x DUO
PRICE: $1,199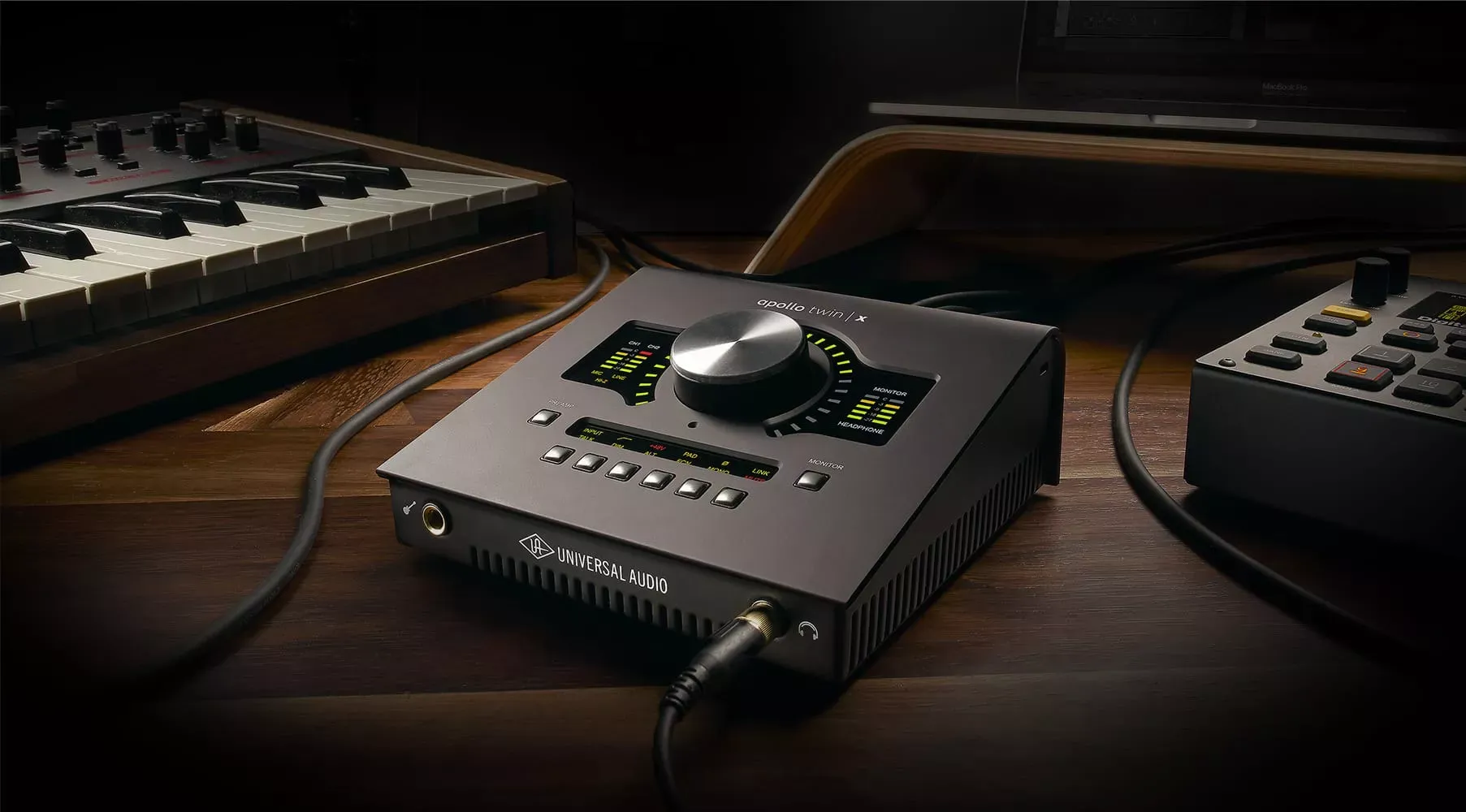 Universal Audio's (UAD) Apollo MKII is the best-sounding desktop interface in the current market, and the most important piece of sound gear (besides your laptop) to get your music to the next level. It delivers enhanced "audio conversion with the tone, feel, and flow of analog recording". 
The biggest difference between the Apollo interfaces and most other audio interfaces is the onboard Digital Signal Processing (the process of analyzing and modifying a signal to optimize or improve its efficiency or performance). What does this mean? Using the processors built into these interfaces, you can cut down the latency (the period of delay when one component of a hardware system is waiting for an action to be executed by another component) to almost zero. Latency can be experienced when recording with input monitoring using most other audio interfaces, like when you are playing a note on a guitar while recording and there's a delay for that note to be heard through your headphones. 
The monitoring with the Apollo Twin is much more natural in your headphone, unlike any other audio interface on the market. 
Another reason why we love the Apollo Twin interface is the complimentary access to universal audio plug-ins that you get from buying this particular interface (which are some of the best in the world). This includes pre-amps, compressors, EQs, and reverb — it's like having a rack of vintage analog gear handy at any moment. You can load these plug-ins into your input monitoring but also load them into your DAW for mixing.
TIP: If you're planning to use multiple UA plug-ins simultaneously in large sessions with multiple tracks, you will want the QUAD version instead of the recommended DUO. However, the DUO is perfect if you're not going to work on large-scale projects.
Focusrite Scarlett 2i2 (a great alternative If you're on a budget )
PRICE: $330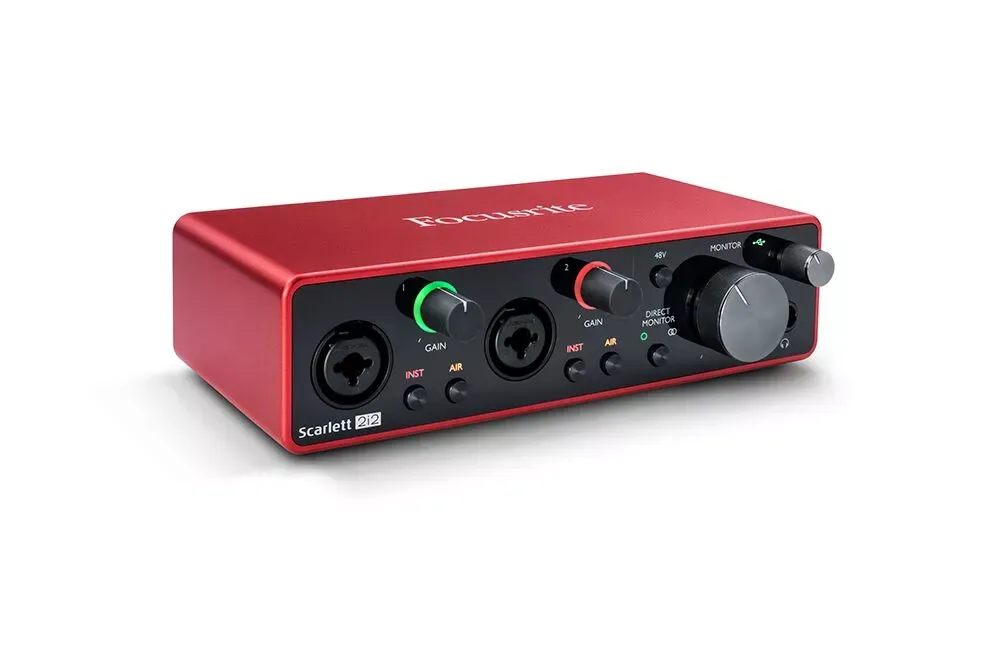 The Focusrite Scarlett 2i2 is a popular digital audio interface with impressive pro-quality sound. It's easy to use and a great choice for producers on a budget, whether you're new to producing or a pro.
Universal Audio Studer A800 Tape Machine 
PRICE: $395
The UAD Studer Tape Machine can be a really effective tool for your music to sound punchier, more glued together, give more saturation and bring out some of the ambient detail. You can use this plug-in as a compressor, and apply it to drums or melodies to achieve a rich analog warmth. 
If you're now asking yourself, where do I even start with the tape machine? Check out this short video from Universal Audio covering all you need to know about tape machines:
Neve 1073 Mix Preamp & EQ (the history )
This is the original modular design of the 1073 preamp (a staple in recording studios for decades). It's globally the most used and copied preamp that pro audio had to offer. 1073 is universally considered to be the essence of the Neve sound, with its heritage reflected in its (hefty) price tag.  
The primary purpose is to pre-amplify the signal on your microphone, getting it into a level that would go into your mixing desk. You would have someone playing the source, singing into the microphone, adjusting the volumes, and fine-tuning the EQ to get the sound right to the tape machine, and then you would record. The Neve 1073 Hardware is used by top producers around the world in professional studios but there are more accessible alternatives that are for any producer as a plug-in.
Here are our top picks: 
Universal Audio Neve 1073 Preamp & EQ Collection
PRICE: $339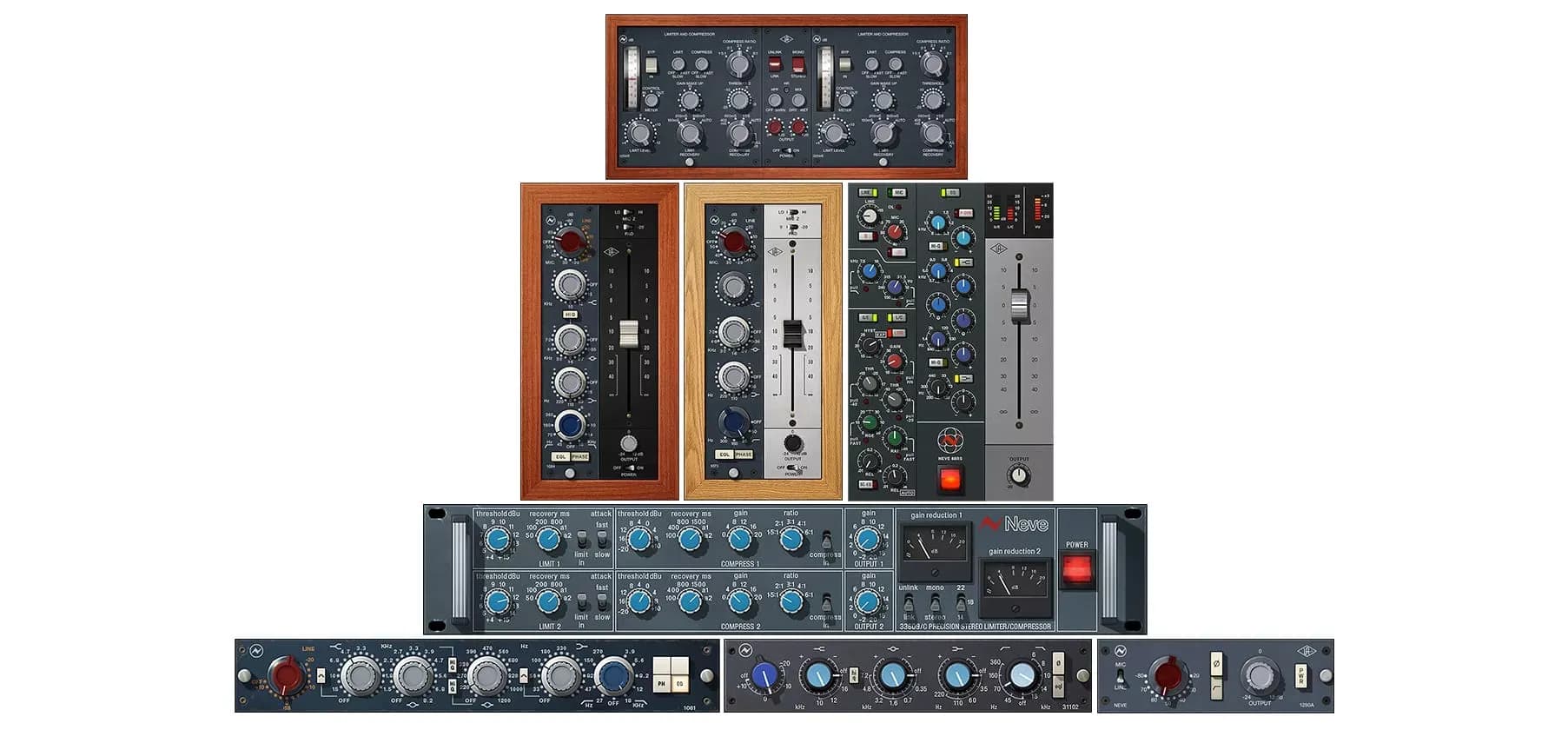 If you have a UAD Apollo Twin, you can place this plug-in in unison mode. This means that it changes the preamps to emulate the Neve 1073 (pretending like you own a hardware model of 1073). You can use this on your microphone preamps to record your vocals and to add distortion and EQ during the mixing process. The UAD Neve 1073 is mostly used for mixing, tone shaping, or adding "sheen and bite" to vocals, guitars, and drums.
If you're on a budget, a more affordable option is the NEED Preamp & EQ Collection
PRICE: $149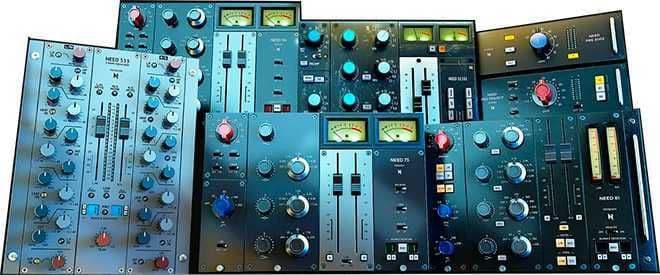 It includes 7 preamp and EQ plugins. Noiseash describes it as having, "extremely accurate end-to-end circuit emulations that retain each small detail and true vintage tone of this phenomenal studio equipment."
Best Online Mastering Services
When the mixing process is finished, it's time to balance and enhance specific sonic characteristics of the individual song.
Mastering can include:
Applying compression

Equalization

Limiting

Stereo enhancement 

Increasing the perceived volume with minimum side effects to reach commercial loudness
Amuse
PRICE: $5/track 
We recently launched our new online mastering tool, powered by our friends at Masterchannel, to offer an easy mastering solution before you upload your new release. Simply drag and drop your unmastered track, then let our AI mastering tool finish your track for you.
Built inside our release builder, once your track is mastered, upload the finished track to distribute to all streaming platforms in one go!
Try it out now here. 
Best Mastering Plug-ins
iZotope Ozone 9 Standard/Advanced
PRICE: $125 / $499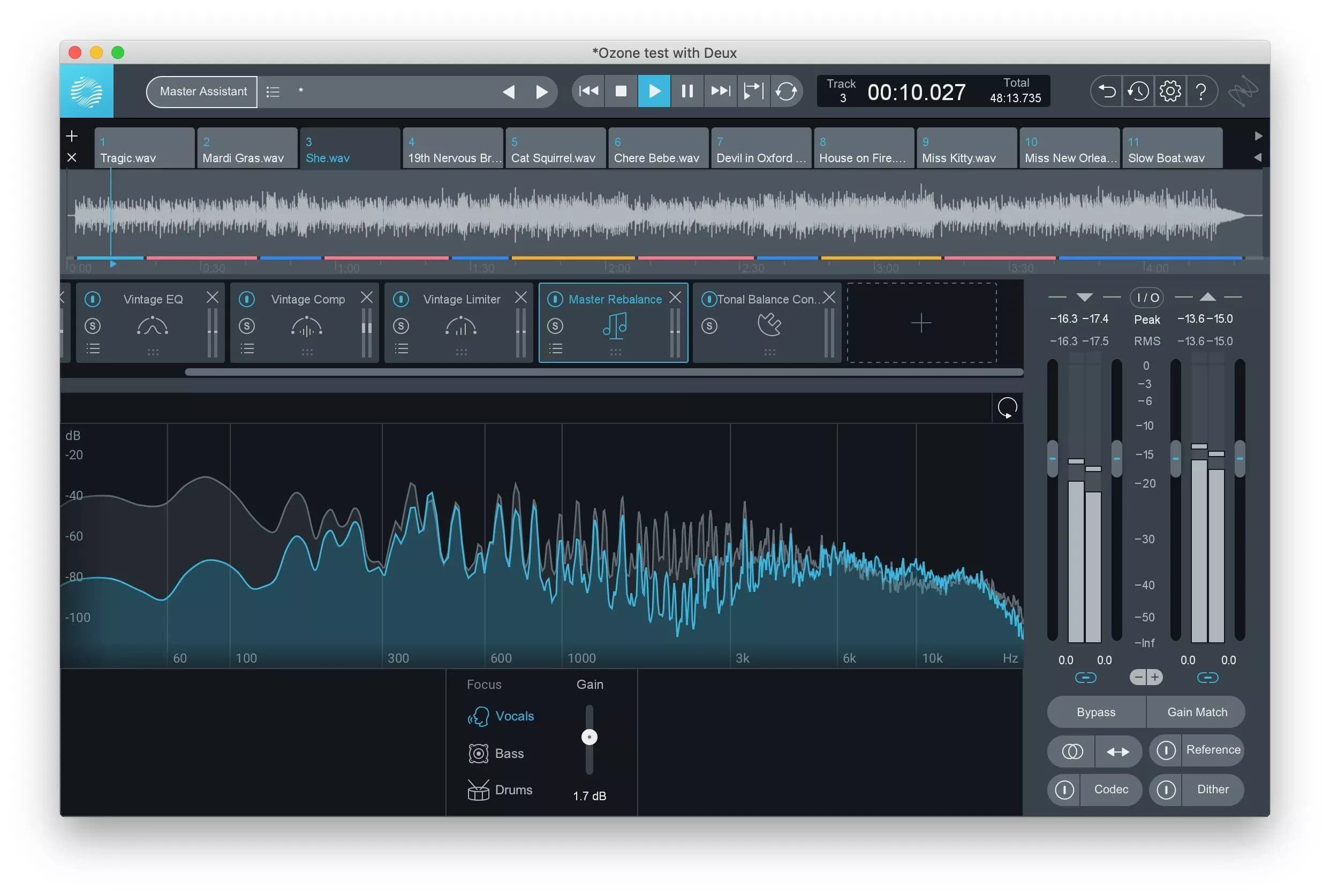 What iZotope calls "the future of mastering", Ozone 9 is an intelligent mastering assistant that can help you dial in the most fitting vintage or modern vibe to your music, and the ideal volume for distribution to streaming platforms. The Ozone can EQ match a reference track to find the right balance for your master. 
As we touched on earlier, it can be hard to be objective during the mastering process. Using Masterchannel's AI or an intelligent mastering assistant like iZotope Ozone 9 offers is the perfect solution to this if you don't have someone else helping you master your music.
Brainworx bx_masterdesk
PRICE: $299
Bx_masterdesk is an instant mastering solution that any producer or musician who can't afford to hire a professional mastering engineer can easily use. Designed by Brainworx/Plugin Alliance and renowned producer/engineer Dirk Ulrich, bx_masterdesk is another addition to the simplified mastering processors.
Ulrich's take is, "many people are overthinking the mastering process", and with his plugin wanted to provide a system for quick and easy mastering.
If this is too pricey for your budget, try the Waves Abbey Road TG Mastering Chain
PRICE: $36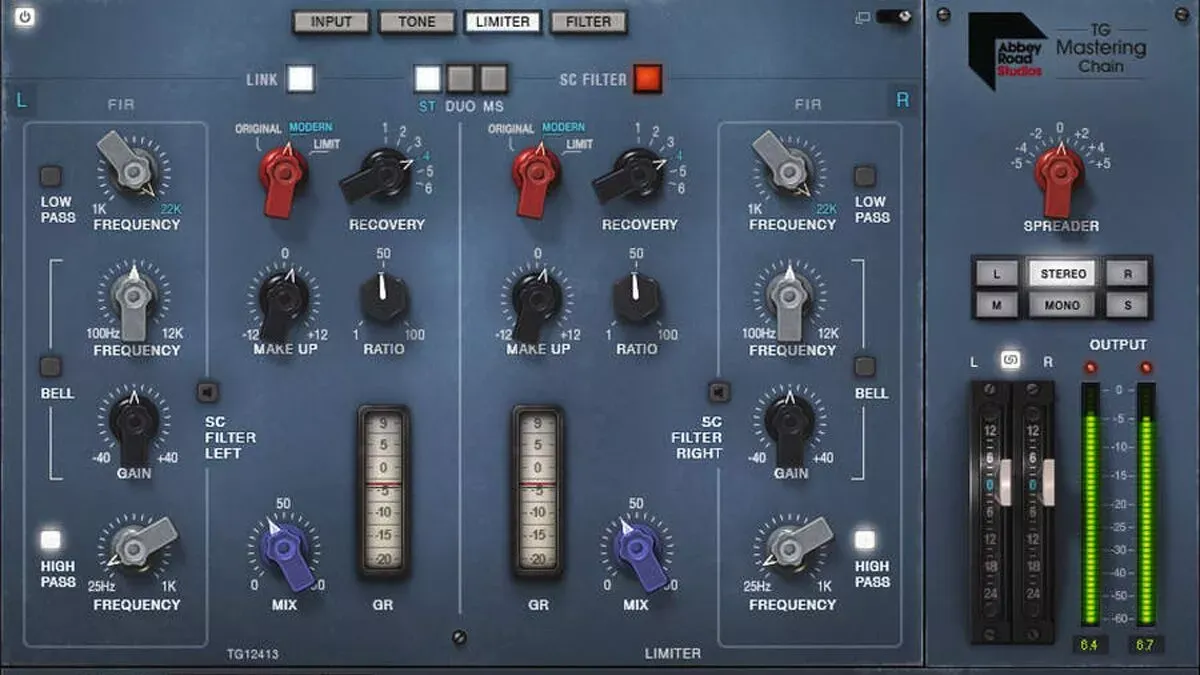 The Waves Abbey Road TG Mastering Chain plugin provides precision in loudness, measurement, metering, correction, and adjustment tools. It had an onboard limiter to catch unwanted overages (if the loudness is too high), and ultimately help you keep track of how to stay within streaming standards.
There are thousands (and thousands) of great sound tools out there for mixing and mastering, but these are some of our favorites (). Make sure to bookmark this article to check back in as we update this list regularly!