Interview: Ryan Celsius
YouTube phenomenon Ryan Celsius talks career, success & advice for independent artists.

To celebrate our playlist collaboration with YouTube phenomenon and LoFi lord Ryan Celsius, we caught up with the D.C. based DJ to find out where he finds inspiration, how artists can get their tracks noticed, and his advice for growing online communities as an independent music maker. 
For those who aren't already part of his loyal YouTube fanbase (boasting over 341,000 subscribers at the time of writing), Ryan Celsius is an underground music curator who runs his own suite of LoFi hip-hop YouTube channels. 
Tune into his popular live stream (which runs 24/7 on his channel RyanCelsius° Sounds) and you'll find yourself roaming the back streets of Shinjuku or low below the ground in an abandoned Tokyo tunnel. No matter the theme, Celsius stays true to his unique concept: fusing music with visuals — usually a remixed hip-hop classic or a custom track made specially by a new independent artist, paired with mesmerizing footage which transports viewers through urban city streets.
With over 800 published videos and almost 50 million streams, you might think Celsius would have an attitude about him. But his laidback nature and genuine passion for supporting young, independent artists is obvious as he talks to us from his modest home studio in D.C.
"I never intended to have my own record label or have this huge platform," Celsius says. "It started as a personal project for my own enjoyment. I never expected to build an audience of thousands of people, but when I did, I felt like it would be irresponsible to not take advantage of this huge opportunity I was given."
When Celsius created his YouTube channel in 2011, he'd already been making unofficial music videos for independent artists for years. "Even though I didn't start my channel until 2011, I had a lot of ideas and concepts way back in 2005 when I was producing music and making videos for myself," he says. "At that time there wasn't a lot of concepts like this around."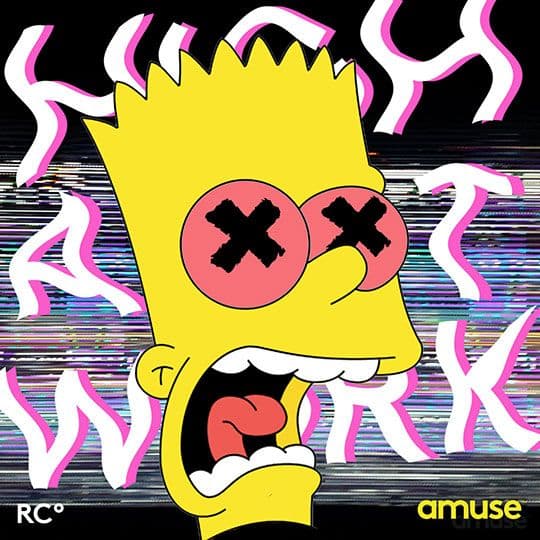 Despite building one of YouTube's most popular underground music channels, Celsius reveals he never intended to turn his creative work into a business, instead creating videos for himself and the artists he loved. "Building my own company, or creating a brand for myself, was never really a goal," he says. "I just wanted to tell stories with the videos and provide something a little more unique than what I was seeing in the industry at the time."
Around this time, Celsius was hit with a traumatic personal experience that led him to quit music for eight years. "In 2005, someone stole my production hardware and I lost all the music and videos I had ever created. I lost everything and got into a depression where I didn't make anything for eight years. It wasn't until 2011 that I found the energy to start creating again."
Tapping into these personal experiences to deliver his emotionally resonate mixtapes, Celsius reveals that his channel is "really personal and "almost like a journal", helping to document how he's feeling at certain points in time.
"When I'm producing a new mix, I'm inspired by how I'm feeling, or sometimes I'm reflecting on how I was feeling at a certain time," he says. "Some of my sad trap and darker mixes come from me just being alone and reflecting on my decisions and regrets. I use them as a chance to get the negativity out of my system and into the world so it's not just sitting inside my head."
The first three years of his channel were a slow burn, with Celsius creating and publishing a new track and video every day (at one point he had more videos than subscribers). "It felt like my work wasn't getting enough attention, and I was going through the different emotions of being motivated, and then demotivated; all the emotions of 'this isn't working, should I stop?' A lot of people have the interpretation that my community and career grew really fast, but I think the first three years were slow enough to allow me to build a foundation first."
Talking about his experience mentoring up-and-coming independent artists, Celsius believes that the mentality of 'how can I get the most streams?' is largely destructive. "A lot of artists get upset and want to quit because they put up a track and it doesn't get more than 10,000 views. But artists should focus on perfecting what they're doing and not focus on building a community right off the jump.
"You want to have a base. It may not come at once, but as long as you're building your craft, you will get attention and you will build a following of fans that are authentic and loyal.
"It's more than just not giving up. It's about realising that nothing is really owed to you, everything that you get is earned and a lot of it is about luck. It's always going to be more authentic if you're creating something for yourself than if you're caught in the trap of trying to please people."
So what can we expect from the new Ryan Celsius x Amuse playlist collab?
"The HIGH AT WORK playlist includes a lot of smooth, southern hip-hop inspired by funk and lo-fi which I think is ideal for the work day. You won't be put to sleep, but you'll be able to bop your head and relax.
"The SAD TRAP playlist will be next, and that will have a lot of tracks that analyse emotion in a way that's refreshing. It's not just going to be a bunch of whiney ballads, it's going to be built around the complexity of life and helping people feel a wide range of emotions. After that, I want to move to a DARK TRAP playlist with heavy-hitting, grimey bass tracks that have really intense themes."
To curate his upcoming playlists in collaboration with Amuse, Celsius reveals he'll be sourcing tracks from friends, established artists and new independent music makers distributing their music through Amuse.
"I try to look at a track and see if the artist brings something unique to its genre," he says. "There are some producers who are incredibly creative and can take something that already exists and just do it in a better way.
"I look for artists who have a mastery of the production tools they're using, because that means they're a master of instrumentation and that's what I really look for. I also like artists who experiment with different genres and push the boundaries of what their sound is. 
Listen to the first playlist from the Amuse x Ryan Celsius collaboration here.
You can learn more about distributing your music with Amuse here. Ready to get started? Download the app here.