Uk Rapper Scorcher Talks Career Branding Building Loyal Fanbases
UK Rapper Scorcher Talks Career, Branding & Building Loyal Fanbases
Whether aspiring to be a self-made chart-topping artist, social entrepreneur or creative tastemaker, today's independent generation is fueled by the ability to inspire, build communities and tell the stories that haven't yet been told.
In today's "here today, gone tomorrow" era of instant fame and social celebrity, the most valuable asset any artist can possess is authenticity. And almost no artist takes that charge as seriously as UK rapper Scorcher. 
Leading up to the release of his brand-new single '9' (out today, August 9), we sat down with the early-rising star to find out how he overcame obstacles in the music industry and used the turn of the streaming and social media generation to pave his own path to success. 
Growing up in Enfield, north London, in a small family home with his mother, father and younger sister, Scorcher — real name Tayo Jarrett — credits his music-filled childhood for inspiring his career, admitting that he can't remember a time when music wasn't being played in his house. 
"Music was something I did because it was always around me," he tells us. "It went from something I did socially to becoming something I took more seriously than my friends. I'd go around to my mate's house because he had two decks and some vinyls. Every time I was there, I just kept trying to take it one step further."
Respected as a pioneer act in the come up of the underground grime scene in the early '00s, Scorcher's career took a detour from music in 2011 when he took on his first television role, playing "Kamale" in Channel 4's popular drama 'Top Boy'. 
"I didn't ever really consider acting before, and to be honest, the transition wasn't very thought out. I have an acting role in all of my visuals, and most of the time I direct my videos as well. Back in 2011, I got into a space where I was making videos that were inspired by, or had elements of movies. A casting director had seen a video that I made called 'Dark Knight' and he thought I would look good for a small role in what turned out to be 'Top Boy'. 
"He got in touch with my manager and asked me to come down and test for the role. When I went down and met him, he thought 'you know what, maybe you can be more than just this small role'. Next thing I know, they're telling me they grew my character and gave me more air time."
Following the success of the series, including an acquisition by Netflix, Scorcher went on to secure a role in the feature film 'Offender' alongside Joe Cole (Peaky Blinders) and a role in world renowned director Steve McQueen's new BBC drama series.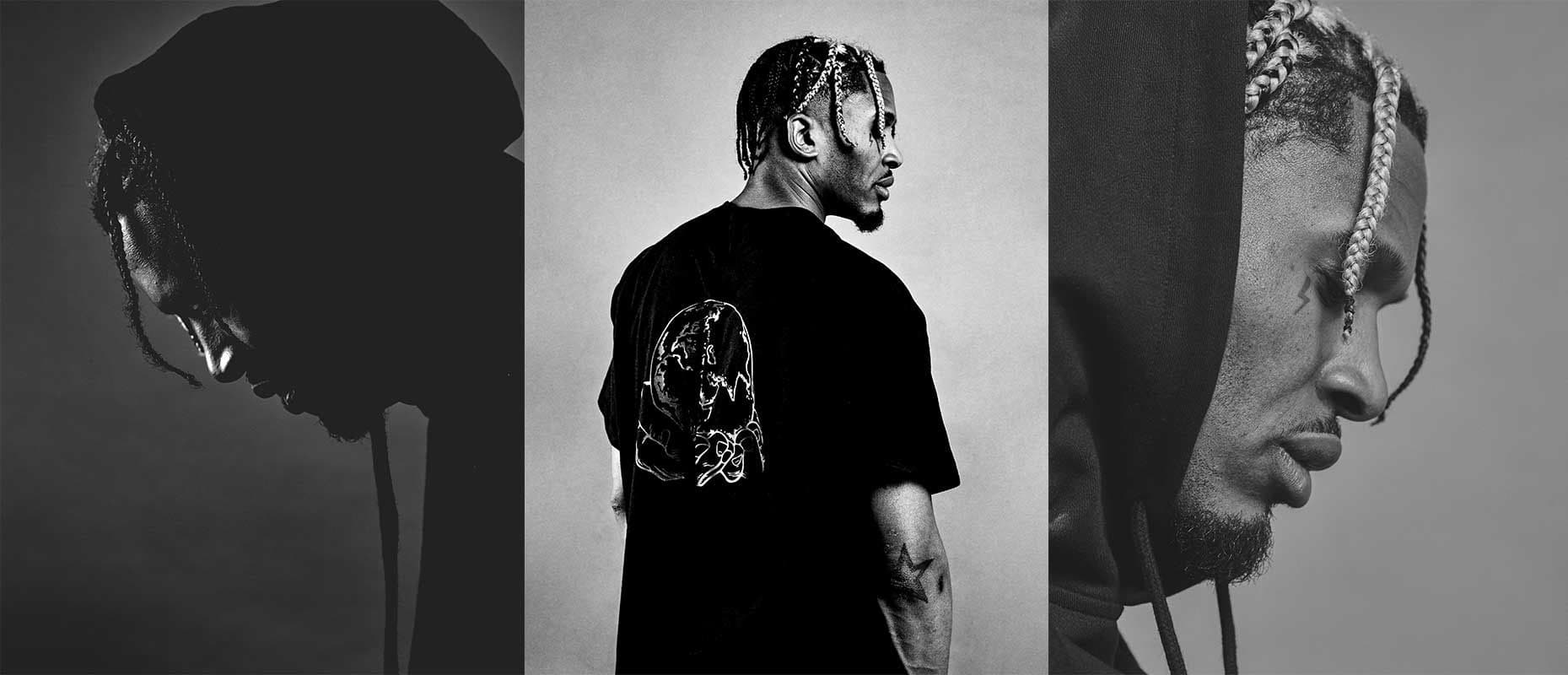 Scorcher's detour into film and television is proof of the music industry's grip on independence, with the greatest benefit being that it allows artists to build their own brand and diversify their careers on their terms. Scorcher believes "the game has swung back in favour of artists", and now allows artists to become self-made creative entrepreneurs in their own right.
When asked for his advice by other independent artists wanting to diversify their careers — be it acting, directing or launching a creative house, fashion label or record label — Scorcher is a firm believer that passion must come before business. 
"I'm really for music first and business second, which is probably not the smartest idea. There was a time when the music industry was quite the opposite to what it is today. The main thing I've realised, and I've not always been good at doing this, is that staying true to yourself as an artist is the most important thing," he said. "Because now, the game has swung back in favour of artists. Artists are more independent and less in need of industry structure. 
"With that being said, staying true to your brand and your music integrity is more important than it's ever been. If you're only doing something to diversify your career, or start experimenting with other projects, and you're not genuinely into it, don't do it. I don't look at music or acting in that kind of way, I do them because I find them creatively interesting. They challenge and stimulate me. 
"Find within yourself what you're truly passionate about, and sometimes it's not anything like what you're doing at the moment. It's so difficult doing creative things without a passion for them, so find something you're passionate about, and begin to explore it, your capabilities, and your ideas."
In today's fast-paced music industry, many artists are burdened with the responsibility to reinvent themselves to stay relevant. But with a career spanning 15 years, Scorcher has found the balance between staying authentic and still advancing his career — his journey changes every day, and instead of growing up and away from his music, his fans grow with him. 
"I came to a point where I just stopped caring about staying relevant and just focused on me. I just spent my time making music that I liked. Instead of focusing on being part of something bigger, I focused even more on just being myself. That gave me my own power," he said, adding: "If you're making music like someone else, what's the point of doing it? Even if I'm being creative with my writing, and not necessarily writing about things that happened to me yesterday, it still needs to feel like me or there's no point." 
Boasting just under 35,000 followers on Instagram at the time of writing, tune into Scorcher's social media and you'll find yourself getting lost in his daily updates — balancing life with a firing music career, acting gigs, fatherhood and football (Tottenham supporter, for those wondering). 
No matter the content, Scorcher stays true to his mission of giving fans a genuine, behind-the-scenes look into his life, revealing that social media has been a big part of acquiring new fans this side of his career, following the streaming generation. 
"Instagram is probably my favourite platform because it's visual. You can literally see who's taking an interest in your music. You can see what your fans look like and where they come from. For me, that's kind of mad. Music was always a faceless thing, you had no idea who was buying your records. Until you did a show, you never really knew."
One interesting trend the industry is beginning to see in the way artists communicate with fans, is a swift exit from hypervisibility — from social networks like Facebook and Twitter — toward private messaging and closed groups like WhatsApp and Telegram. And Scorcher is following suit. 
"I usually go through my Instagram DMs and respond as much as I can in that space. Sometimes, I'll get really well thought out messages about how I've impacted my supporters and I'll spend more time engaging and building a relationship with those fans.
"For me, what's really sick about social media, is you can start to see a trend in what people are saying about you and your music. For instance, there's a song that I made called 'No One Else' which I've always liked, and a lot of people did like, but it came out at a time when there wasn't really any music like that. But now, it's the type of record that would do really well. 
"I posted the track as a throwback on Instagram and noticed how many people were like, "Oh my God, this is my song." Ever since then, I've seen people reposting it and talking about it. It led me into thinking that maybe I should do a follow up record. Now I've got that done. If I didn't have Instagram as a direct communication tool with my fans, I may never have had that insight."  
Recording his new single '9' alongside friend and producer Pepstar in his London studio, the track came at a time when many critics thought Scorcher's career was finished. "I went to jail for a bit, and I started to think about how some people thought I was done. An idea came into my head about coming back from the dead and I had this idea to go and shoot the music video for '9' in a place that felt like the place I was in personally when I was writing the song."
Scorcher's new track '9' and music video are out today and available in all good music places.