How To Build A Creative Team
How to Build a Creative Team
We break down who you should consider adding to your creative team and when to maximize your artist brand.
A common misconception among artists is that you need to grow your team as soon as you've released a couple of songs. We're here to tell you that having a lucrative music career doesn't just depend on having the right manager or booking agent!
The reality is that no manager, publicist, lawyer, or booking agent will be interested in working with you before they can see that you are really out there hustling on your own. This means consistently releasing music and having strong and updated press photos, bio, social stats, and a visual identity that tells your story cohesively with your music.
No one can want this more than you — that's the mentality you really need to have if you want to make a long-term career in music.
Before you start thinking about growing your business team, make sure you've got your visual branding down. Your visuals enhance the listening experience, guiding your listeners to what to expect from you as an artist. Visual memory is stronger than audio and generating a visual memory with your music overall creates a more powerful listening experience for your fans. 
This is where building a creative team comes in.
Graphic designer 
A graphic designer can help you communicate your visual identity by defining the design of your artwork, website, promotional assets, posters, merchandise, logo, YouTube thumbnails, social banners, and the list goes on. 
Most people pick up a vinyl or CD based on the artwork and the same still goes for discovering music on streaming services like Spotify and Apple Music. An artist's artwork is the first thing you see. So if the visual doesn't look too compelling and shouts amateur, a potential listener may stray away from listening to your music (and we don't want that).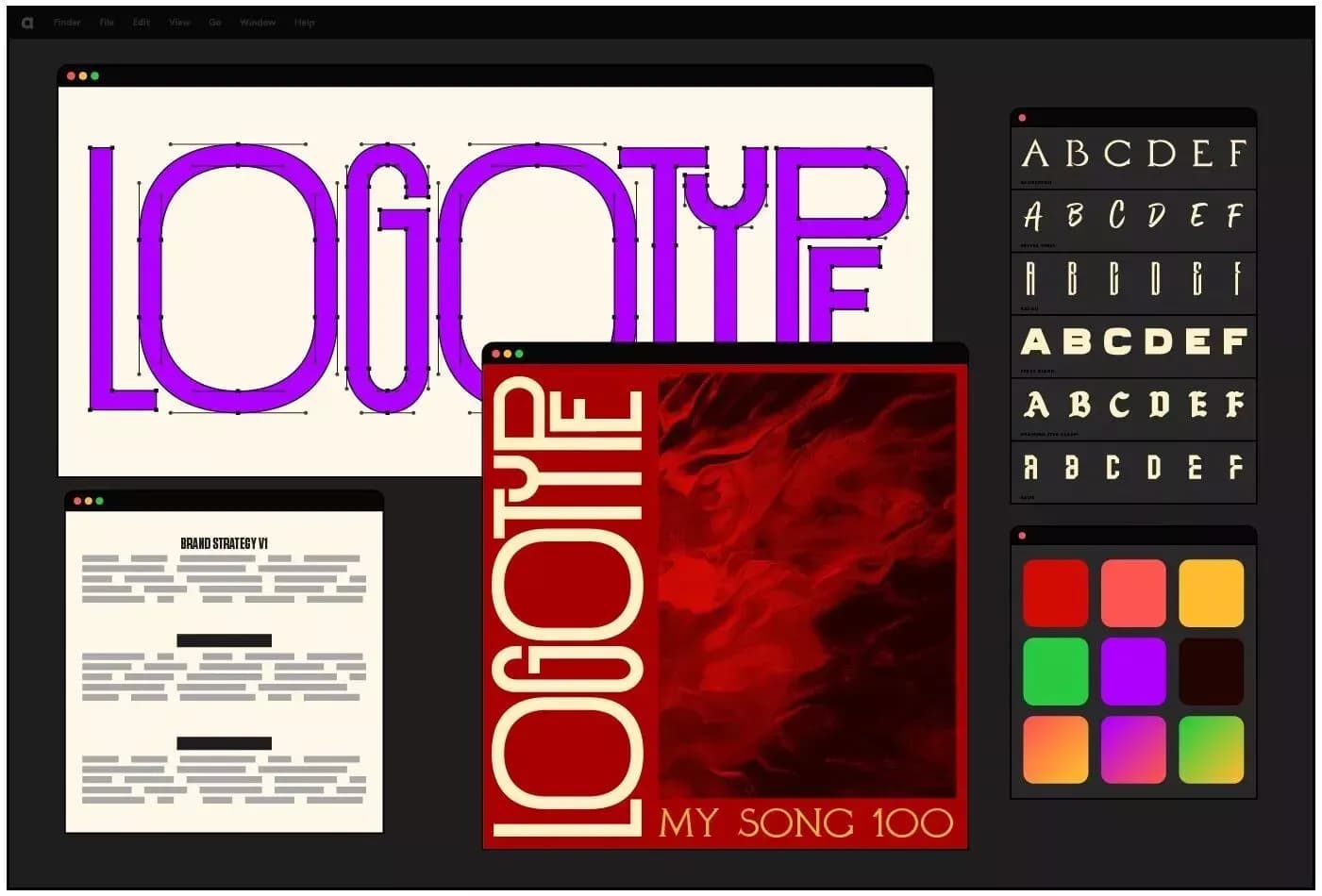 Before you connect with a graphic designer, make sure you define your brand storytelling. What identifies you and what do you want to convey to your audience? Having a clear direction will help the designer bring the vision to life. If you're still figuring it out, read our article "How to Brand Yourself as an Artist". 
There are several ways you can connect and work with a graphic designer. The best way is to build a network of relationships with other creatives. Utilize social media, for example, using Instagram's hashtag search feature and typing in #albumart or #coverart.
Scroll through the posts and when you find an artwork that stands out to you, find out who the designer behind it is by looking at the profile that posted the photo or who is tagged. Follow them, engage with their other work and do some groundwork of showing your interest in their past projects before reaching out.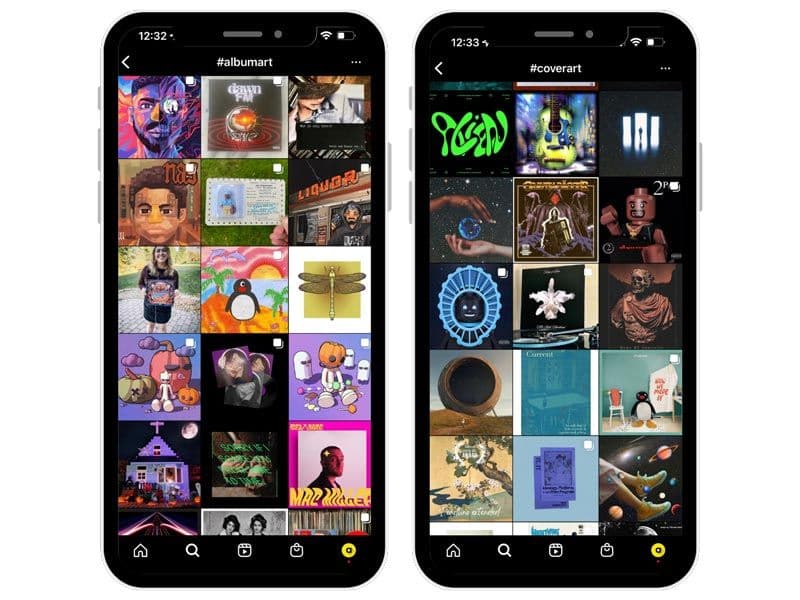 Another way to connect is to go through a freelance website like Dribbble or Behance. On both Dribbble and Behance, you can explore the work of thousands of graphic designers, toggle on specific categories like "music packaging" or "poster" and find a creative that has a design aesthetic that suits your visual identity.
Videographer/Photographer 
Marketing your music with quality content is the best way to grow your fanbase and affirm how serious you are about your career. 
Think about one of your favorite artists and you'll most likely get a visual in your head related to their songs, like a music video, promotional video, interview, or photo they've posted to Instagram. 
Visual content is an extension of your music and helps define what kind of creative you are. 
A videographer and/or photographer can help you with:
Capturing memorable content from your live shows

Taking press photos of you (for your one sheet, to update your Spotify profile, etc) 

Filming a music video for your upcoming release

Shooting content for your social media (e.g. BTS of you working on a song, traveling for a live show)
So how do you connect with a videographer or photographer?
Similarly to a graphic designer, we would recommend you first do research on social media. But keep in mind, the best and cost-saving way to work with other creatives is to build long-lasting relationships, where they help you and you help them in return.
Look at other artists' Instagram feed and usually, the band or musician will tag the photographer capturing their content. Engage with the photographer on their page, and like and comment praise on other work that speaks to you. Lay a foundation of initial contact before you message them to ask if they're open to collaborating for credit. Remember to give them insight into who you are, what music you make, and what your current fanbase is like. Focus on building long-lasting relationships, instead of one single transaction.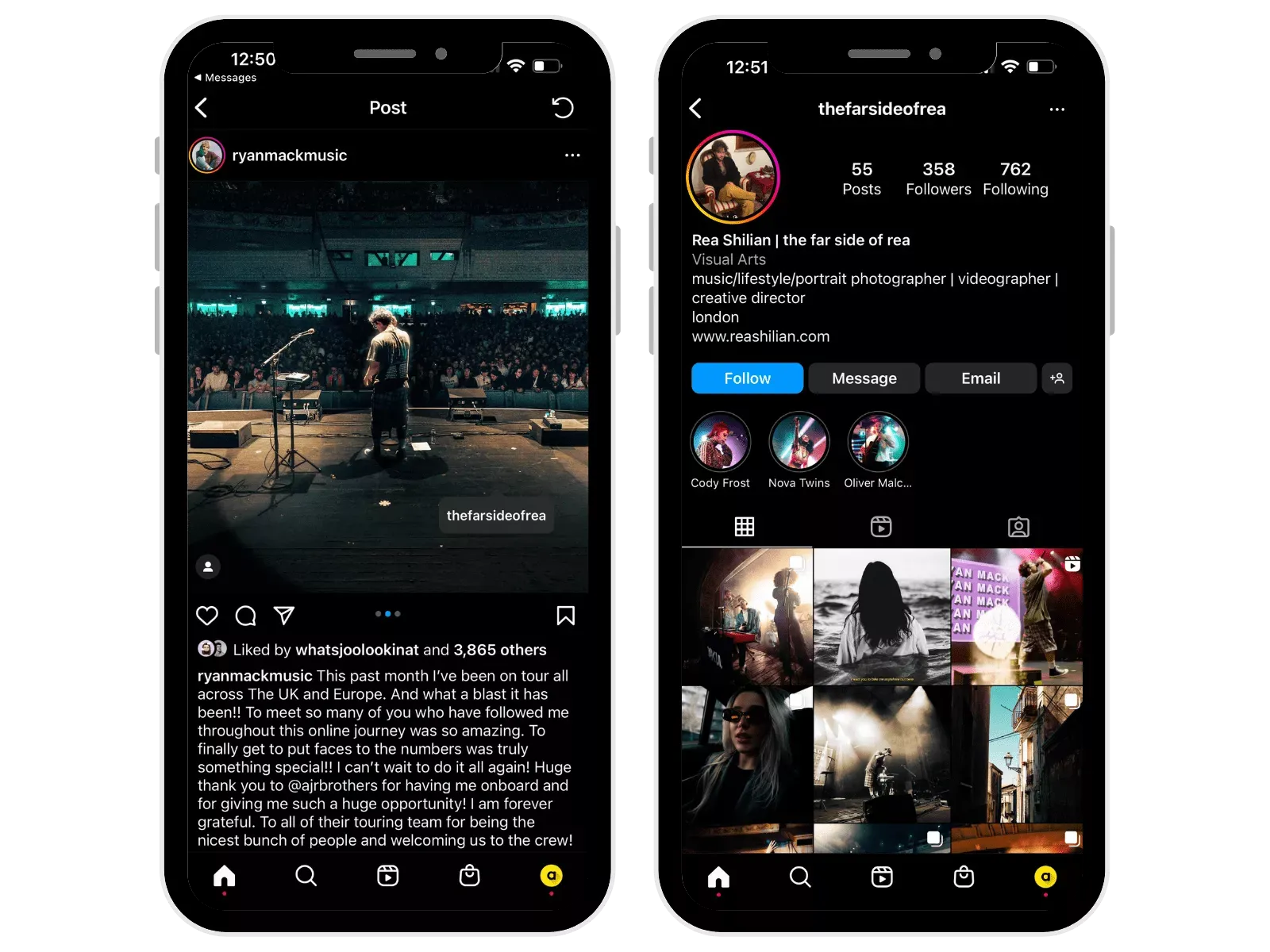 For videographers, start by watching other artists' music videos and promotional videos on Instagram, YouTube, and TikTok to narrow down your search for visual creators. Usually, they will be tagged in the caption, or on the video. 
Tap into your local scene. Is there a creative hub in your city? Are there local DJs putting on events that you can attend to meet other creatives on the rise? Find out where creatives like to hang out in your city and make sure to show your face more at local events to start building relationships that last.
If you're based near Philadelphia - our friends at REC (Resources for Every Creator) have built the perfect space for creatives to build their network and meet illustrators, designers, videographers, photographers, or other artists. What is REC? In their own words, they describe it as, "part creative incubator, part creative agency, REC is a physical space, digital application, and community designed and dedicated to providing its members with the resources, education & opportunities to build sustainable & scalable businesses around their talent."
If you stop by REC Philly, make sure to check out the Amuse studio! 
REC is currently based in Philadelphia but will soon be opening up a brand new space in Miami in 2023. Learn more about their expansion here.
Now that you have the knowledge on how to grow your creative team, read our article on building a business team (coming next week).