How To Make Promotional Videos At Home
How to Make Promotional Videos at Home
Our five-step guide to making quality promotional videos for your upcoming release.
With thousands of songs being released every day, it's difficult to make your music stand out from the crowd. Attaching your music to video content is a solid way to get your fans to engage and emotionally connect to your music by providing a visual reference to your sound. 
A promotional video isn't necessarily based on or related to your music video. It's an additional piece of short-form content that you can push on social media pre and post-release. Think of it as a way of teasing your upcoming track, crafting a memorable visual connection that will help your song resonate more powerfully with your audience. This can be a Spotify Canvas video, lyrical video, or simply a viral Instagram and TikTok video promoting your new song.
It's crucial that you create visual content for your music with intent. In this guide, we break down how you can strategically create promotional videos in five steps: planning, creative direction, writing a script and storyboarding, filming, and editing.
If you also want to create a music video that you can post once you've released and finished pushing your promo videos — read our article on "How to Make a Music Video on a Budget".
Planning
Set your goals and audience
The first step of the planning process is to choose a specific goal and target audience for your video/s. It can be tempting to go in a generic direction with your target audience, but this will be a major restraint of your video's success. Not everyone around the world will resonate with your music. Understanding your audience and why your music resonates with them, will assist you in reaching other potential listeners (build your tribe ).
Make use of Spotify for Artists insights, Instagram analytics, TikTok analytics, and YouTube analytics — whichever platform you're most active on.
Ask yourself: 
Where is my audience from? 

How old are they?

What type of content do they engage with the most?

What kind of comments do I get from my audience?

Having a clear understanding of your current fanbase will help you make smarter decisions when you set the creative direction for your visual content.
But before we move on, now that you have a clear idea of how your current audience interacts with your content and music, think about what your main goal in creating these promo videos is. When setting your goal, you can use the classic goal-setting acronym "SMART". 
Specific: Be specific with your intention behind the video. Instead of saying "I want to make a video", try to say "I want to create a video that makes the target audience feel this and think this about my new song". Write it down, and fill in the blanks.
Measurable: What do you want to achieve with the video? Presumably, you want to attract more listeners to your new song, EP, or album. Establish a criteria that you can measure your progress and success with, whether that's setting an achievable streaming metric or getting a specific amount of views on your promo video. 
Achievable: Based on your current engaged following (fanbase), set a metric that is achievable but at the same time doesn't underestimate the impact you can have with your promo video/s.
Realistic: Just like when setting an achievable goal, be realistic with your planning. How long will it take to film your video? Are you posting several videos before your release or just one? What's your absolute max budget and how can you utilize resources that you already have to bring the costs down? Check in with your network. You might know a talented videographer or editor that can assist you in making the vision for your promo video come to life. Better yet, you can film your videos selfie-style from home at no cost.
Timely: Make sure you set a timeline that leaves space for initial planning, creating, and releasing. Map everything out around your release date to know exactly what needs to be planned out and executed in the weeks around your release. Give yourself at least 2-3 weeks prior to uploading your song to a distributor to craft your strategy. 

Once you have clarity on your target audience and a goal set for your promotional content, it's time to craft a targeted message. What does the audience want from your video/s? What do you want the audience to feel after watching it? Should it be entertaining or educational? Is there a call to action? These details will help set the direction and tone of your video/s.
Build your creative direction 
Next up is setting the creative direction. How can you take the audible message of your song and create a visual that conveys the same emotion and message? No matter the level of production (and budget), promo videos should be able to reiterate your look and feel as an artist (your branding!).
Just look at Tyler, The Creator, when he promoted his song "SWEET" by showing BTS (behind the scenes) footage from his studio while coming up with the bridge for the track. Low-budget, DIY-style videos are a great way to authentically share memorable moments with your audience without it feeling too curated.  
For the same track, Tyler shared a promo video that required a full production team, pushing his track in various ways to effectively share the song's story visually with his audience.
Philadelphia-based rapper, Armani White teased his song "Billie Eilish" by capturing his friend's reactions in the studio, hyping up the track, and making viewers feel part of the moment.
Another example is British producer Fred again.. who teased his new song by airdropping the audio file to a fan and catching his authentic reaction with his phone.
Visuals give you the chance to enhance the listening experience for your fans behind the song itself. Start by creating a mood board or inspirational board that guides the look and feel of the video and focus on building a visual identity for your music. We recommend Canva or Pinterest, to gather your visual inspiration in one place.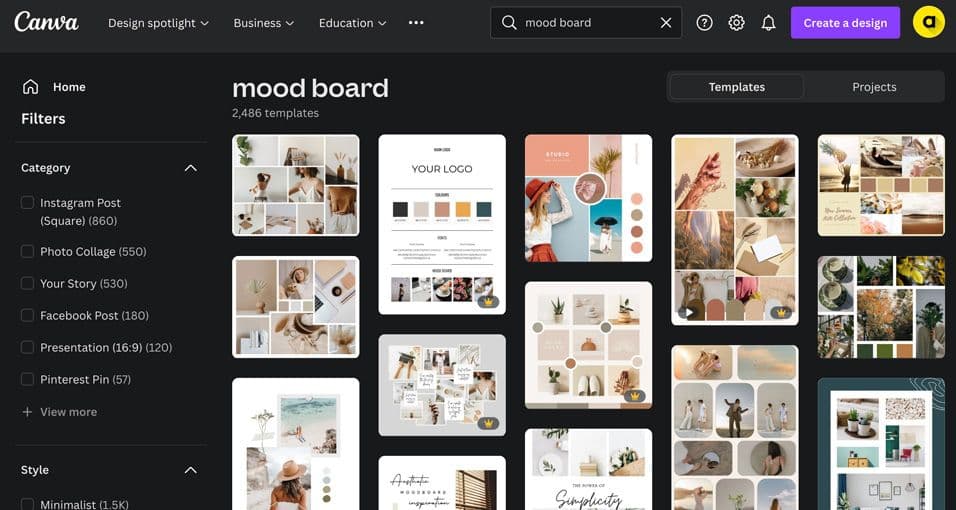 We caught up with Amuse artist Blue W3rd, who gave us his tips on nailing artist branding and maintaining a clear visual identity through his music both online and IRL.
"If you're somebody presenting something, whatever it is, branding is important. Because you want to stand out."
Blue recently dropped his project "True Blu3 the 3rd" teasing the album with short promo videos that feel cohesive and authentic to his brand identity. For Blue, style is what helps him express his visual identity.
"My wardrobe is all blue. All blue and white. So as far as that, like taking pictures and stuff like that – that's like becoming a more natural thing. You'd never catch me in a color that's not blue or white. If it's not white, it's like cream."
Write a script & storyboard your ideas
When you've got the visual direction for your videos down and the overall "aesthetic", it's time to write a script and create a storyboard. Not only will this help you effectively plan out your videos but also ensure that you're not just winging it as you go (don't stress yourself out!). Here are some helpful prompts to get you started on your script:
What's unique about you as an artist?

What does the song mean to you?

How do you want people to feel when they watch your video?

What action would you like your fans to take right after watching it?

Who is your audience for this video and what are their habits online?

What value is your video bringing to your fans?
A storyboard is a sequence of drawings, typically with directions and dialogue, to represent the different shots for your video. You can easily storyboard your videos using a pen and blank piece of paper.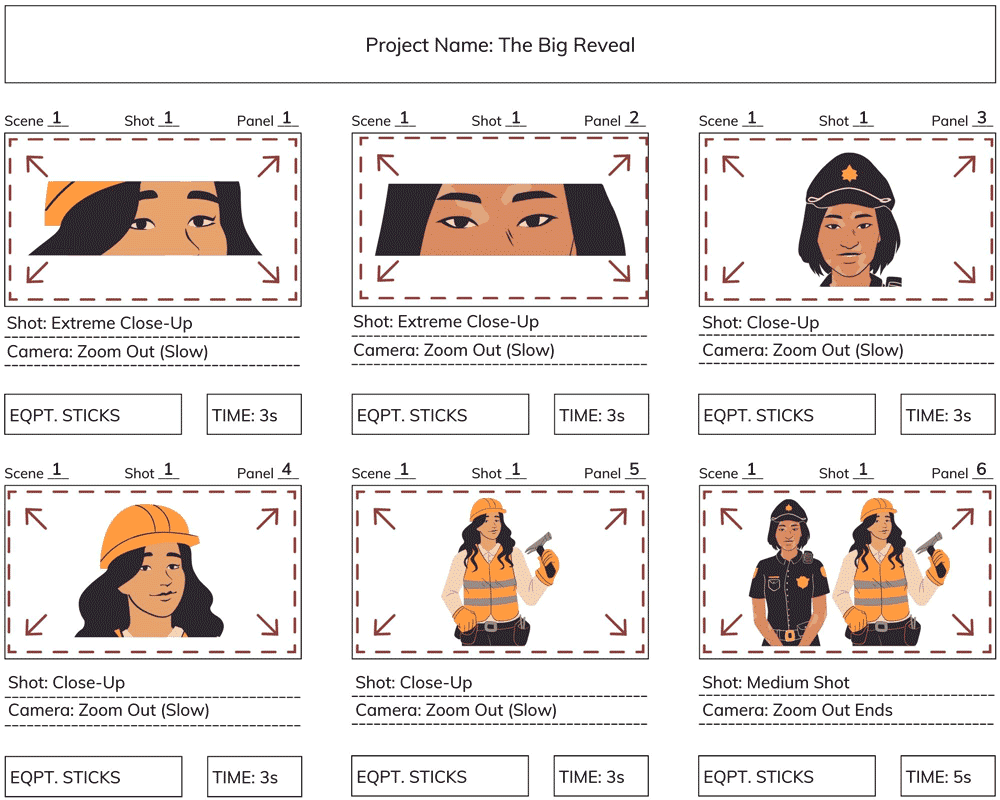 If you prefer creating your storyboards digitally, a great option is Canva's storyboard templates.
Filming
There are several ways you can approach the filming of your promo video. While a professional video team can promise you high-quality assets, you can create just as impactful assets just by using your phone. Take Charlie XCX's 'Hot In It' as an example.
Editing
These days, there are a lot of great video editing apps that allow you to create a quality promo video straight from your phone. You can try using InShot, VSCO, and Splice. If you prefer using your desktop to edit your video, try Rotor Videos: a great tool to create videos quickly, without any prior editing experience required.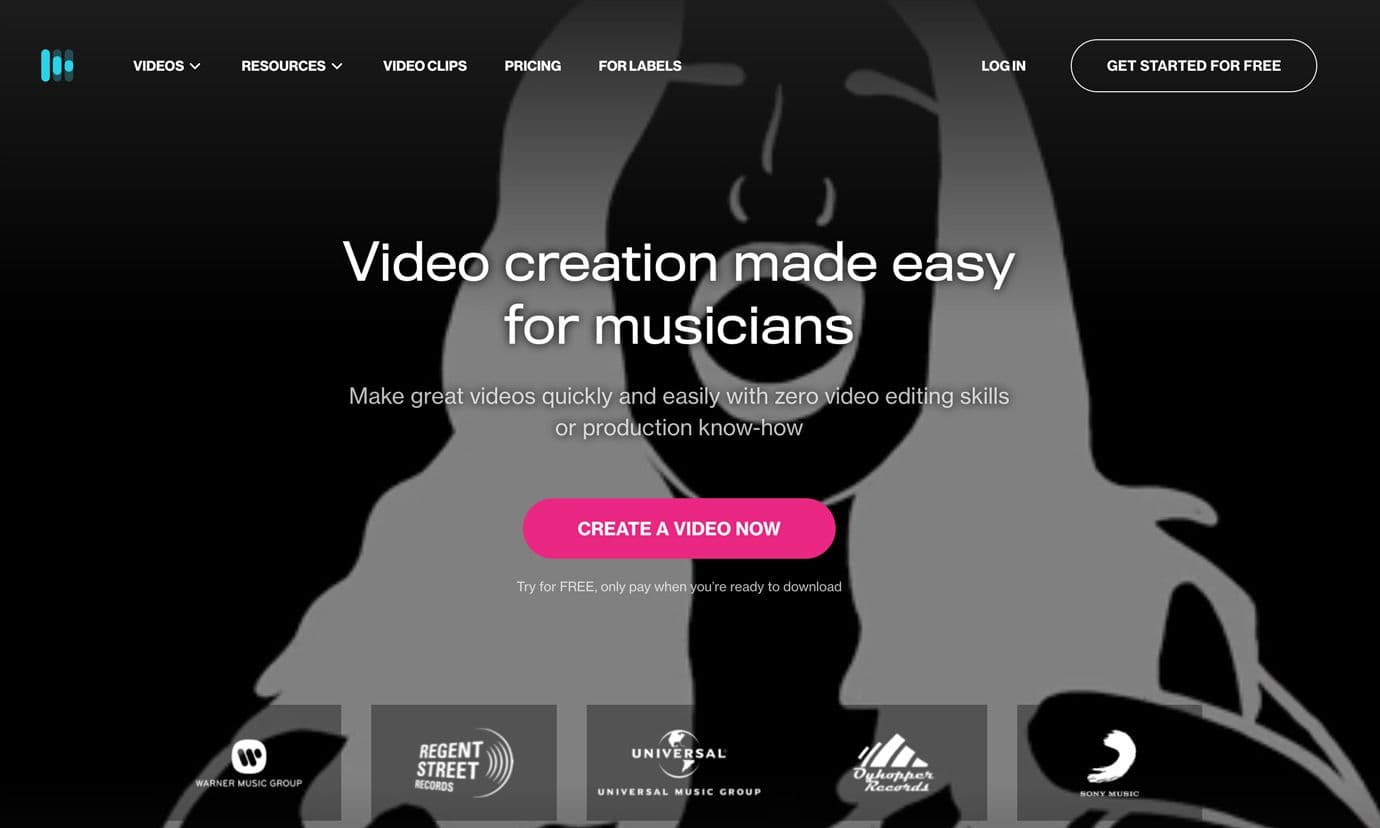 If you're using Amuse as your distributor, we have a special offer with Rotor Videos where all Amuse users get 10% off when creating a video using their service. To claim this special discount, click here.
If you want help from (and have the budget to pay) a more experienced editor, we recommend connecting with a freelancer through UpWork.